Indoor Craft for Kids: Sugar Cube Igloos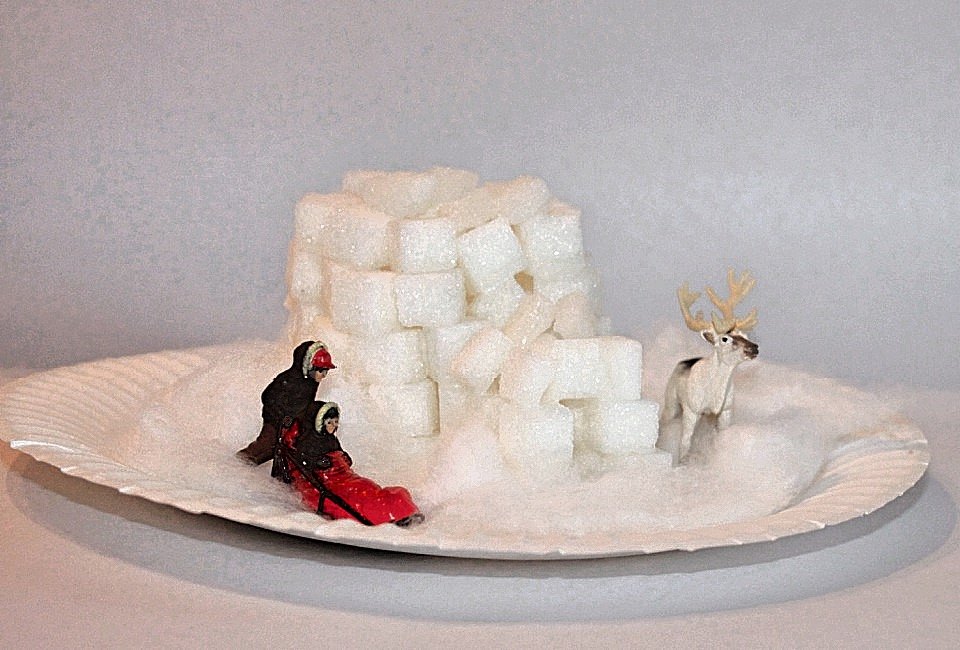 1/30/21
- By
Ally Noel
Sugar cubes aren't just for tea and coffee; kids can use them to construct an igloo, ice castle, tower, or anything they can imagine with this fun activity. When you've already exhausted the pile of Lego, try one of these 30 Indoor Activities for Kids, including a super sweet sugar cube igloo craft.
This craft for kids comes together in just three steps and is the perfect indoor boredom buster whether snow and cold or the pandemic have the family stuck at home.
Give them a pile of sugar cubes, some homemade sugar paste, and a few figurines, and let the kids build their own mini winter wonderland. And if too many sugar cubes get eaten, just consider it fuel for the imagination.
Materials Needed for Craft
Sugar cubes
Powdered sugar
Water
Paper plate
Wooden craft stick
3 Easy Steps for Homemade Igloos
1) Mix a little water and powdered sugar together until it forms a paste.
2) Cover the paper plate in the sugar paste, and begin building the first layer of the structure. If you are building an igloo, start with a circular base.
3) Spread a layer of sugar paste over the cubes using the craft stick, and add the next layer of sugar cubes. Repeat to build your masterpiece, and add any figurines that you'd like.
Find more fun crafts, recipes, and indoor activities in our Boredom Busters Guide for Kids.
This craft for kids was first published in 2015. All photos by the author.

Sign up for our free
newsletters.
Mommy Poppins is a family activity website that helps people find things to do with kids.
©
2023
MommyPoppins. All Rights Reserved.
mp-prod4-v4.32.99
We use cookies and other data collection technologies to provide the best experience for our customers.
Learn More