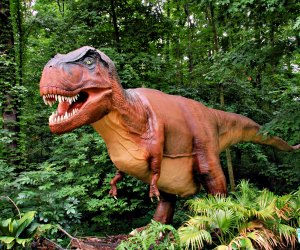 Weekend Fun for DC Kids: Festivals, Nature, Summer Movies August 17-18, 2019
While the unofficial end of summer is just a few weeks away, there's still so much to do: Festivals to head to, bucket list items to check off, pools to swim in, concerts and movies in the park to attend. So this weekend, DC families have plenty of (almost) end-of-summer fun to choose from.
Check out our list of top picks for this August weekend and then take a peek at our events calendar for more ideas.