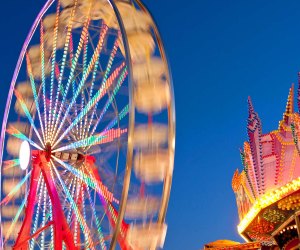 Summer Festivals and Fairs for DC Families
DC parents know that when school's out and summer starts, it's time to add some awesome kid-friendly activities to the family calendar. And while some festivals are cooling their heels until 2022, a number of great ones are back this summer. So, we've compiled a one-stop list of family fun events happening in June, July, and August in the DC area — and clarifying which ones won't be happening this year.
From culture festivals to county fairs, food fests to nature celebrations, you're sure to find something perfect for your family. Read on and start planning!