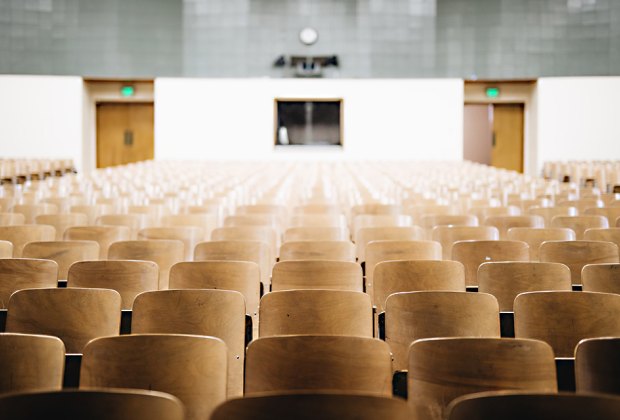 Coronavirus Closures: Schools, Museums, Zoos, Play Spaces around Philly
We here at Mommy Poppins are always on a mission to bring you the best ideas, events, and places for family fun. But with this week's continuing and unprecedented response to the coronavirus pandemic, we're here to tell you where not to go. As you probably already know, most of the kid-friendly programs, events, and yes, even schools, have been shut down for the near future. To help you best plan and prepare for this tough stretch, we've compiled the schools, museums, zoos, play spaces, and more that have closed their doors to help stop the spread of this virus. Please visit and comment on our Facebook page to let us know what other closures we are missing and should know about.
If you and the kids are stuck at home, we've got plenty of ideas for you! With our hundreds of ideas for games, crafts, and activities, "I'm bored" shouldn't be a phrase you hear too often. So be sure and check out the Mommy Poppins Coronavirus Guide for Parents, which is filled with fun activities as well as insider tips for keeping your loved ones safe and healthy. We here at Mommy Poppins Philadelphia send best wishes to everyone affected by this virus.
Note: The following information we know to be current as of Sunday, March 15, 2020 at 10am. As the epicenter of the Pennsylvania outbreak, all non-essential Montgomery County operations have been closed, and beginning on Tuesday, March 17, 2020, all Fine Wine & Good Spirits retail locations will be closed in Bucks, Chester, Delaware, and Montgomery Counties.
Philadelphia Area School Coronavirus School Closings
Governor Wolf announced that all Pennsylvania schools, public and private, will be closed for two weeks as of Monday, March 16, 2020 in an effort to contain the virus's spread.

Museums, Zoos, Culture Venues in the Philly Area that Are Closed Due to the Coronavirus
Academy of Natural Sciences at Drexel University
Bucks County Children's Museum
Delaware Museum of Natural History
Mercer Museum & Fonthill Castle
Museum of the American Revolution
National Museum of American Jewish History
Indoor/Outdoor Play Spaces, Libraries around Philly Closed Due to the Coronavirus
Free Library (programs are cancelled; currently open for regular hours)
IKEA South Philadelphia (Store and Småland)
LEGOLand Discover Center Philadelphia
Linvilla Orchards (only the farm market is open)
Smith Memorial Playground & Playhouse
Some branches of the Chester and Delaware County Libraries are cancelling some programs. Check the websites for the most up-to-date information.
PAState Parks that Are Closed Due to Coronavirus
State parks, facilities, and events have been cancelled at parks in Bucks, Chester, Delaware, and Montgomery Counties, as well as other sites.
Performing Arts Venue Coronavirus Closures in Philly
Upper Darby Performing Arts Center
Philly Sporting Venues that Are Closed Due to the Coronavirus