Local Toy and Book Stores that Deliver Fun for Philly Kids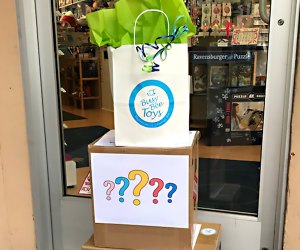 Parents have been keeping Philly kids entertained in some extraordinary ways as families adapt and adjust to life at home amidst the new normal. Children have created amazing sidewalk chalk art, toured museums around the country online, and conducted clever science experiments as well as engaged in a fair amount of screen time (who is kidding who) at home safely. But nothing can replace the joy and thrill a kid feels when receiving a new toy or book! There is something about getting a package and tearing open the paper to reveal a surprise inside.
Mommy Poppins Philadelphia has rounded up a list of independent toy and book stores offering delivery options during these unusual times. Some stores provide personalized shopping for customers. Many offer titles for mom and dad, too! Consider patronizing these spots when looking to add some new toys and books to your family's collection.
For additional ideas on how to keep children occupied at home, visit our Coronovirus Guide for Parents which includes a plethora of options.
It is important to note that in-person payments are not allowed at any establishment.