Online Robotics Camp
Young Gates - Kids Online Personalized Classes

Artificial Intelligence with Scratch Online Camp
Young Gates - Kids Online Personalized Classes
Sign up for our free newsletters.
New Year's Eve: First Night, Noon Year's, and Other Boston Celebrations for Kids
12/23/22
- By
Kelley Heyworth
Looking for New Year's celebrations for kids that don't go until midnight? New Year's Eve with kids is a time for festivities. We still have to remember bedtimes and manage crowds–not to mention keep kids busy during winter break. Whether you'd like your new year celebration to be rockin' in the noon year, marveling at ice sculptures, or experiencing spectacular light displays, there are lots of things to do on New Year's Eve that will make the day or night festive for your family. Enjoy the celebrations with your kids!
There are also virtual events for those that want to ring in the new year at home. Check out our 15 Ideas for Celebrating New Year's at Home with Kids. And with New Year's extending into the weekend, consult our list of great Winter Day Trips from Boston. Happy 2023!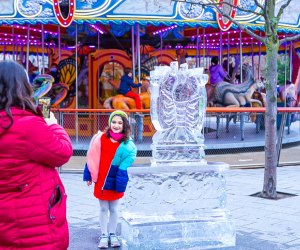 New Year's Eve Celebrations for Kids- Day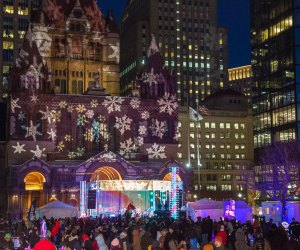 New Year's Eve Celebrations for Kids- Night