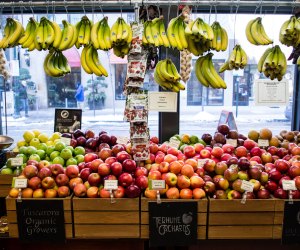 Grocery Delivery and Curbside Pick-up in Philly When There Are No Amazon or Peapod Slots
We need to stay home and stay safe, but one essential task that must continue is food shopping—so many families have turned to grocery deliveries to limit exposure that the shopping experience requires. With the increased demand, many of the big stores may run out of certain items and cannot always offer timely delivery slots, meaning it's a good idea to explore other local alternatives. We have rounded up a dozen local stores throughout the Philadelphia area that provide grocery delivery or curbside pick-up.
For more ideas on handling life and thriving, not just surviving, during this challenging time, check out our Stuck at Home Guide for Parents.
At publication time, these stores are offering delivery or pick up groceries. Since the COVID-19 situation is constantly evolving, please confirm with the store directly to be sure.
1. AEDirect- West Chester
Based out of West Chester, this online grocery store delivers local products to families in Chester and Delaware Counties. Free pick up at the facility location on orders over $35 is available. Delivery within 15 miles are $10 for orders over $35. For orders over $100, delivery is free with coupon code FREESHIP. Generally speaking, orders are ready the next day, with the exception of Sundays.
With locations found in Rittenhouse, Italian Market, Franklin, and Ardmore, Di Bruno Bros. provides curbside pick up from each spot. Curbside pick up is ready in 24 hours. Those interested in delivery can contact the Rittenhouse location. Orders are taken over the phone. Di Bruno Bros.' shopping guide highlights options such as baking staples, pasta essentials, cheeses, meats, sweet & salty snacks, produce, and dairy. If shoppers are looking for something else, give Di Bruno Bros. a call for assistance. Deliveries are made within 48 hours of the order. There is a $10 delivery fee and $5 service fee.
Doorstep Dairy works with farms to deliver products to families in parts of Chester County as well as Lancaster and Berks Counties. Shoppers living in those areas can sign up for home delivery, but currently there may be a wait to start service if you are not already an existing customer. Families can order dairy products, produce, meats, pastries, and coffee. Delivery is $6.95 or free delivery for orders $60 and up.
Open Wednesday, Friday, and Saturday from 6 a.m. to 4 p.m. to accommodate the shopping trends of its customers, Lancaster County Farmer's Market provides everything from produce, poultry, meats, and prepared foods to nuts and baked goods. Shoppers must phone orders directly to the specific vendor for curbside delivery. There are two specially designated parking spots for pick up.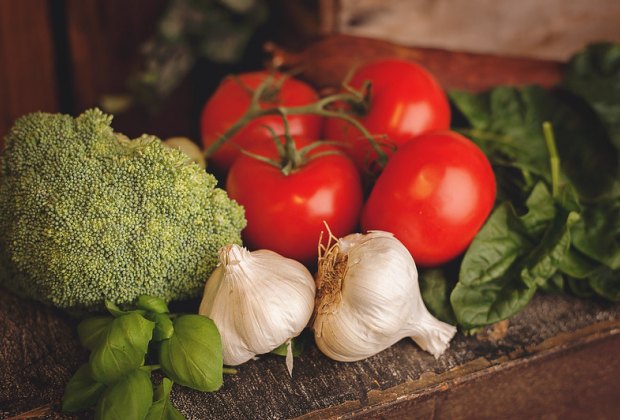 Fresh produce from Linvilla Orchards keeps families eating healthy.
Known for its play space, seasonal activities, and PYO opportunities, Linvilla has a great bakery and farm market as well. Linvilla offer local delivery service for customers within a 5-mile radius of the farm for a $5 fee and minimum purchase of $10. Some items such as baked goods are available for shoppers to order online; however, it is best to call orders in directly for produce.
Philly Food Works in an online market and farm share program providing the region with a sustainable local food system. Community pick up is free (there are over 60 pick up sites) and home delivery is available for the city and immediate suburbs as well as Jersey for $5 and for free with purchases over $75. Delivery to the greater suburbs is $5 or for free with purchases over $125. Shoppers can participate in a subscription box or purchase items a la carte.
Philly's oldest public market is now offering delivery through Mercato, an online delivery service, There are over 30 merchants who are open and ready to help customers. Delivery is available within a 16 mile radius for free either by dropping off your bags at Customer Hub to coordinate delivery or using the code RTMFREE. Milk, eggs, meats, cheeses, breads, and pantry staples are available. Restaurant and prepared food merchants are offering curbside pick up.
Families can get all of their staples at Shady Brook Farm through contactless pick up shopping. (There is not a delivery option.) Shady Brook Farm provides shoppers with an online form for both their food and garden products. This spot offers wine as well!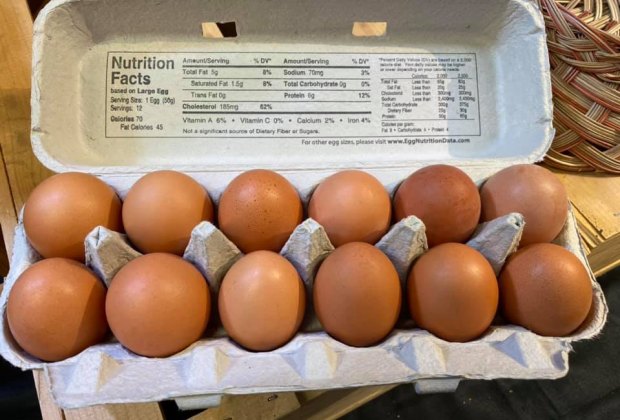 Pick up fresh eggs from Shady Brook Farm.
The Market at Del Val doesn't offer delivery but does provide contactless free shopping. Pick up dates are easy to book. Shoppers can get dairy products such as cream and cheese, coffee, eggs, peanut butter, meats, produce, and wine. Flowers, vegetable plants, herbs, and soil are also available.
While there are many locations, The Fresh Grocer in Grays Ferry is the only spot currently offering delivery options as well as pick up. Luckily, The Fresh Grocer in LaSalle and Upper Darby provide pick up service. This spot encourages shoppers to use the Fresh Grocer mobile app to place orders.
11. Whole Foods- Multiple locations
If you are an Amazon Prime member, Whole Foods is a reasonable option. In addition to special deals, there are often discounts on sale products. Once again, delivery may seem difficult, but new windows are constantly opened throughout the day.
At Wolff's, curbside delivery is reserved for those customers who truly need it. After calling in the order, customers can anticipate picking up their groceries within 24- 36 hours. Someone will call when your order is ready. When arriving to pick up the order, shoppers can park in the numbered parking spots and call the store. The bags will be brought to your car.