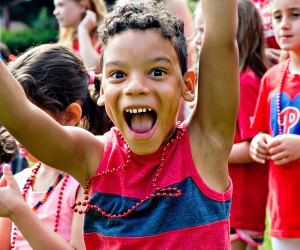 Fun Philly Area Summer Camps for Preschoolers
Selecting the perfect summer camp for Philly children can be challenging under normal circumstances, but when looking for a location that offers options for especially young tots, it can be particularly difficult. . Thankfully, Philly parents can turn to Mommy Poppins Philadelphia to round up some places that have special camps for littlest among us. Whether your family needs care all summer long or you just want to provide a change of scenery and stimulation your toddler or preschooler, we've found lots of fantastic summer camps in the Philadelphia and throughout the Delaware Valley. While many camps start accepting campers at age 4, some even accommodate kiddos under 3.
What about the older kids you may ask? Be sure to check out our Summer Camp Guide and posts about camps for art, STEM, and sports, too.
Note that summer camp information for the 2020 season is changing daily. Please click the links to the individual camps below to see which ones are offering programs this year.