SPONSORED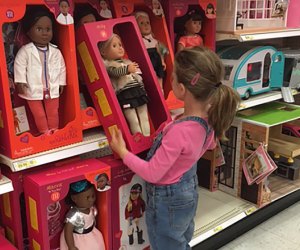 Giveaway: Our Generation Dolls Opens World of Imagination
Confession: I might be a bit of a Target addict. I've spent my fair share of rainy days wandering the aisles looking for nothing in particular and the Our Generation Dolls section has caught my eye on more than one occasion. All those pink and orange boxes, displaying a tempting array of dolls and tons of accessories to make a child's imagination go wild, have had me itching for when my kid would be old enough dive into this world.
So I was intrigued to partner with Our Generation Dolls at the recent in-store event at Target in Mt Laurel, NJ. It was a great opportunity to spend some time in that oh-so-tempting doll area and explore the universe of OG Dolls a little more closely. Plus, Mommy Poppins gave away a $100 Target gift certificate. If you missed the event, don't worry, because I have lots to report back and we're giving away another $100 Target gift card here!

Blanca is an inventor and comes with a wind-up robot.
Even though my son isn't the target market, we took advantage of the opportunity to pick up a few items for review at the in-store event. I have to say I'm glad we did. My kid loves this doll!
One of the special things about Our Generation Dolls, is that there are a variety of dolls and play sets to create whole worlds of play to match any personality. There are retro dolls and play sets, like an old-fashioned diner. There are extendable hair dolls and a hair salon set where girls can style and even cut their dolls' hair. But, one thing in particular that I think moms of girls will appreciate is that OG Dolls does a nice job of not limiting girls to stereotypes. Whether your child dreams of being a ballet dancer or a botanist, Our Generation Dolls opens the world of imaginative play for any child's dreams.
The number of accessories that come with each doll is quite impressive. For example, we picked up Blanca, an inventor who comes with a wind-up robot, plans to build said robot, a tiny pencil, a molecule ball, goggles, glasses, and a wrench.
Tip: The sets come with a lot of tiny pieces. If you have a smaller child, you might want to stow away the smaller accessories until your child is older.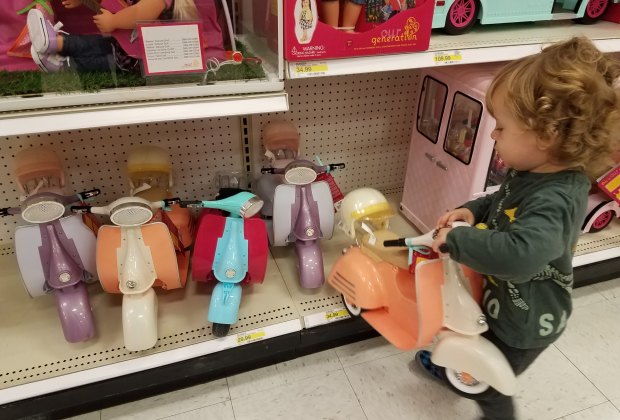 The scooter was the first thing my son picked out. He loves it!
In addition to all the accessories that come with each doll, there are tons of things you can buy to add on, including a scooter, a car with a real working FM radio, horses, an ice cream truck, a camper set, and even a full diner set. From camping, to sewing, a full laundry room set, a kayak, stables for horses, there's something for every type of personality, and the extensive number of accessories available sets no limit on where a child's imagination can go.
Tip: Some accessories, like the scooter, are better with the deluxe poseable dolls since the bendable joints allow the dolls to sit properly on them.
One of the things I was pleasantly surprised by was how affordable the Our Generation Dolls were. Each standard 18" doll is $25. If you get a doll that comes with extras like Blanca, she'll run you about $35. Most of the accessory sets run anywhere between $16 for just a few little things to $110 for something like the ice cream truck set. Considering that some other dolls start at $100 just for the doll, it's nice that Our Generation Dolls are so much more affordable.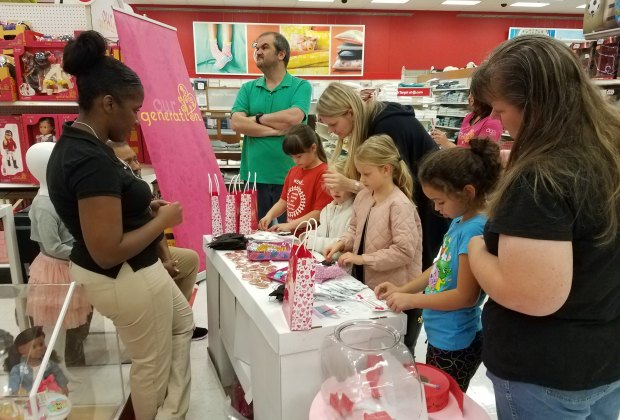 Mask making at the in-store event.
If you didn't make it to the recent Target event, watch our Facebook Live video where I show off more of the OG Doll items. OG is planning on doing a few more of these events with fun activities at Target in Mt. Laurel, NJ and Ocean Township, NJ on November 12 and December 10.
Attending one of these events would be even more awesome if you win a $100 Target gift card. You can pick up a whole world of OG Doll fun with that! Enter below.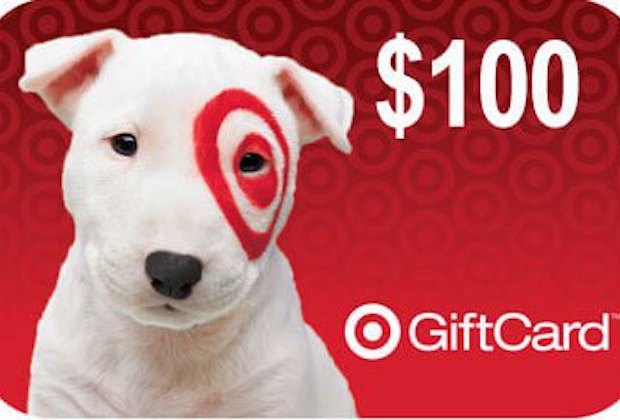 All photos courtesy of the author.