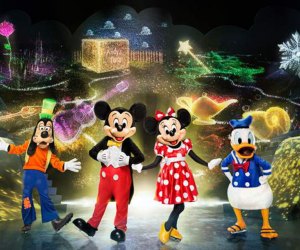 Best Things to Do in Philly in August 2021 With Kids
Summer is still going strong, and Mommy Poppins has rounded up August events for the family to enjoy as the warm weather beats on.
Come on out for music and community. A blanket and lawn chair are all you need to enjoy the tunes at White's Road Park or the Eagleville Town Center. Both locations bring free midweek music to attendees. For weekend melodies and company, consider the Philadelphia Folk Fest, back in-person at Spring Mountain Ski Area and free for kids 10 and younger.
Insects, birds, and bears! Get in touch with nature at Bug Fest, hosted by The Academy of Natural Sciences; go birdwatching at FDR Park with a local enthusiast at a premiere location for watching birds; or check out Briar Bush Nature Center's "Summer Nights in Nature," featuring bears, nighttime creatures, and amphibians on Wednesdays throughout August. Looking to enjoy nature without the critters? Sunflower fields are in full bloom and ready for visitors.
If the heat has you looking for an escape, Disney on Ice: Mickey's Search Party heads to the Wells Fargo Center for a long weekend and many water parks are open in the wider Philadelphia area.
Keep scrolling for August fun, and visit the Mommy Poppins Philadelphia events calendar for even more.
As the Philadelphia area deals with the delta variant, some events might again require social distancing and masking.