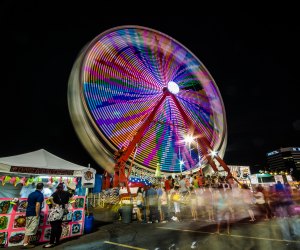 25+ Family Fairs and Festivals in New Jersey This June
June brings warm weather, a new season, and a slew of early-summer festivals. From music and food to rides and games, June festivals and fairs offer family-friendly fun for all ages and interests.
Bring your appetite to palate-pleasing food fests like the Big Greek Festival, North Wildwood Italian-American Festival, and Red, White and Blueberry Festival. Rock out at music extravaganzas including Garwood Rocks, Fanwood Summer FanJam, and 2nd Annual Under Cover Music Fest. Explore local culture at town fairs in West Orange, Bayonne, and Nutley, or go big at the New Jersey State Fair.
Read on for more than 25 great New Jersey fairs and festivals happening in June. Check out our Event Calendar for even more family fun this month, and look to our Summer Fun Guide for NJ Kids to start planning for the season ahead!