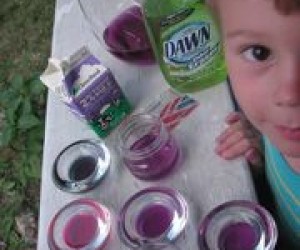 "Science Near You": The Cool New Science Adventures App for NJ Kids
Is one of your kids a science junkie? Are you constantly looking for places to dig up fossils or examine shipwrecks? Maybe you're just looking for some unique local activities for your family. Science Near You is a new web-based application from our pals at the Liberty Science Center that can turn your day into an adventure. Grab your NJ kids and get online to check this cool tool out!


Liberty Science Center recently unveiled a new tool that helps you to find the best spots in your area (or any area in NJ) to explore in the name of science! The center's goal is to "help connect more NJ families with all of the great science-rich experiences offered throughout" New Jersey. Science Near You is a web-based application that uses satellite maps and allows you to plug in your location and choose from a list of local science-related activities. Some of the more popular locations you can find in New Jersey include the Lakota Wolf Preserve in Columbia, NJ's bug museum Insectropolis in Toms River, astronaut-in-training opportunities in Paramus and much more!
How does it work? You begin by typing in an address and choosing whether you want to see points of interest that are "really close", "kinda close" or "kinda far." By doing this, you will see your location on a satellite map with icons peppered around you. You can further narrow down results by choosing from an age range: 5 and under, 6 – 10, 11 – 14 or 15 plus. You can even browse by subject. Subjects include active, animals, art, history, earth, nature and space.
A search of Jersey City yielded some interesting results! The listing includes summer camps, tutoring locations and, of course, the Liberty Science Center. One thing that surprised me was that there were a few events listed. I learned about community days at a local school. The listing included the age-range it was appropriate for, the date and time of the event, details and a website to get more information from. There are a bunch of events held at Liberty Science Center listed with the same useful information. When I changed the location selection to "kinda close" I found many more listings. Some of the listings included gardens, parks and science festivals that I didn't even know existed!
Science Near You is free and can turn a boring weekend into a real science adventure. Make use of this unique New Jersey tool and plan a road trip with your family. You can plan your route and find points of interest along the way to stop at. Or you can always explore the area you live in. There may be some really exciting activities and events waiting for you and your family that you never knew about. You can even share what you find on Facebook and Twitter. If you are hosting a science-related event and would like to be listed with Science Near You click here.
photo credit: your neighborhood librarian via photo pin cc