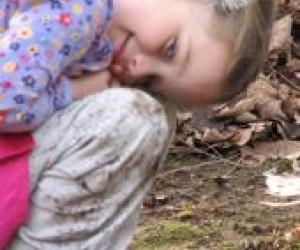 Weekend events in NJ September 18-19! FREE Clown Shows, Back to School Bashes, Oktoberfest, and a Hairspray Party!
There's a crazy amount of fun happening in Jersey this weekend, so much that we could only bring you the highlights. Lots of end of summer/back to school partying with Barista Kids and Duke Farms, a weekend of wackiness called Clownfest, and you can even shave your noggin bald for a good cause. The kids deserve some fun for surviving the first full week of school, so take them out to one of these events and have a blast!

Clownfest Clown Parade (Seaside Heights)
Clownfest has been fest-ing for 29 years—who knew?! A day of FREE clown shows and a giant all-clown parade makes for two dazzling days of red noses and big shoes. Of course, if clowns scare you, this would be your worst nightmare. Saturday, September 18 starting at 11am, Sunday September 19 starting at 10:30am, Clown Parade at 2pm. Call 732-854-8000 for more info.
St Baldrick's Head Shaving Event (West Orange)
The awesome St. Baldrick's Foundation, where volunteers shave their heads in solidarity with kids fighting cancer, is having a Shaving Event at The Friendly Sons of the Shillelagh Club on Saturday, September 18 at 3pm. Face painters, bag pipers, Irish step dancers and of course, the main event where heads are shaved for donations. Call 888-899-BALD (2253) for more information.
Wonder Walks for Families (Hillsborough)
A "Last Days of Summer" Walk (sniff, sniff) at Duke Farms designed to show families with kids K-6th grade all the subtleties of the changing of the season. Saturday, September 18 from 1:30 to 3pm. $8 per person, not to exceed $20 per family. Call 908-722-3700 for more information.
Barista Kids Back to School Bash (Montclair)
BaristaKids, the "city-minded suburban family's one-stop shop for all kid- and parent-related news" resource, is throwing a ginormous back to school party with bouncy houses, face painting, food and music by Mr. Ray and School of Rock Montclair. Sunday, September 19 from 2pm to 5pm. Tickets $5. Call 973-216-8455 for more info.
Hairspray's Blowout Bash (Millburn)
The season opening event for the Paper Mill Playhouse celebrating the first show of the season, the ubiquitous "Hairspray". This FREE community event will feature The Fantastic Party Dolls Show and Dance Band, Turbo Tubs, a trackless train with rides around Taylor Park, a 'candy house' themed moonwalker, a 24 foot inflatable slide, inflatable twister, vintage carnival games, spin art and more. Saturday, September 19 from 1pm to 5pm. Call 973-376-4343 for more information.
Oktoberfest (Red Bank)
Yes, it's only September, but that isn't stopping the German School of Monmouth County from throwing their big bash at the Elks Lodge. German buffet, music, pretzel toss, beer stein races and kids' games, all to benefit the school's educational programs. Sunday, September 19 from 12pm to 5pm. Advance tickets $25/adult, $10/child. Limited tickets at the door $30/adult, $10/child. Call 888-368-5300 for reservations.
Rise! Yoga as Peace in Action (Newark)
The biggest yoga-for-peace event ever in New Jersey, Global Mala 2010 will involve over 38 different yoga schools and two huge gymnasiums, one for the grown-ups and one for the Kid's Mala next door. Get there by 9 and you get to do the 72 rounds of sun salutations. Saturday, September 19 from 9am to 2pm. Suggested donation is $27 per person, but no one will be turned away. For more info, send an email to info@Globalmalanj.com
Who can resist a town picnic? West Orange throws a fine one on the front lawn of Town Hall, with food, games, music and entertainment. You can even pick up a brush and contribute to the new Community Mural. Sunday, September 19 from 12pm to 3pm (rain date September 26). FREE.