8 Museums With Special Needs Programs for NYC Kids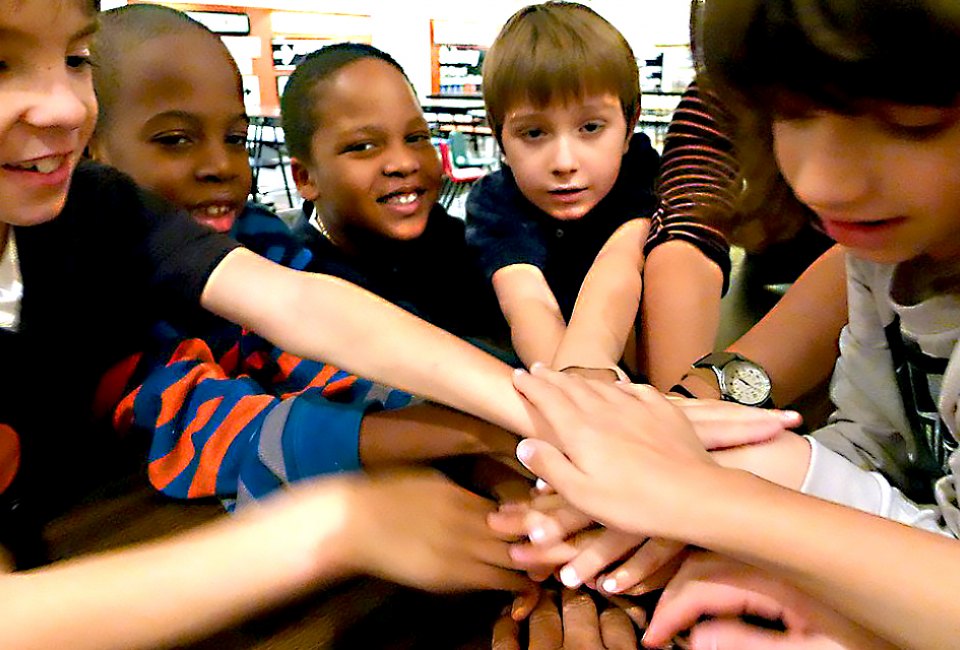 2/22/19
- By
Jody Mercier
Parents of special needs kids take note: Many cultural institutions are raising the bar when it comes to accessibility. While a crowded museum can be overwhelming or inaccessible for special needs kids, some of our favorite kid-centric museums go the extra mile, modifying their educational offerings to accommodate kids of all abilities.
Take, for instance, the Children's Museum of the Arts, where weekends go way beyond the fantastic dot paintings and clay bar sculptures. Here, a trio of programs caters to special-needs visitors with inventive programming meant to meet kids where they are, and encourage artistic exploration for all.
Read on to learn more about the programs at CMA and seven other city museums. While the increased access is priceless, most of the programs are FREE for kids and their families, though some programs may require advance registration. Be sure to click through to the websites for more details.
While many of the programs below cater to children on the autism spectrum, we have an entire autism-friendly outings post for you to check out, too.
Brooklyn Children's Museum – Crown Heights, Brooklyn
Developed with experts in the field of ASD, the Sensory Room at this kid haven allows kids of all abilities to interact in a sensory-friendly environment. Sessions in the Sensory Room are educator led, and run in half-hour increments. Space is limited to 10 children and their caregivers and is first-come, first-served when the room is open. Sessions are split between time for exploration, independently and with peers, and an educator-led activity. Visit the website for current hours.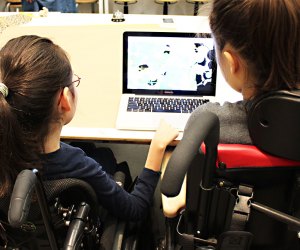 CMA's Inclusive Sunday Classes provide free art-making opportunities for children with physical disabilities, and their family and friends.

Children's Museum of the Arts – Hudson Square
With a trio of special needs offerings, the Children's Museum of the Arts caters to a variety of ages and abilities. Its Inclusive Saturdays program is geared toward those with ASD. Younger children work with art materials to increase sensory awareness, while older kids use technology. An Inclusive Sundays program focuses on those with physical disabilities. Teaching artists join forces with an occupational therapist to conduct family-centered workshops for those under the age of 7, or a drop-off program for ages 8-15 and their friends. In Look, Make, Sign, children ages 6-12 and their families join an ASL interpreter and teaching artist as they lead a tour and discussion of the museum's current exhibition.
Intrepid Sea, Air & Space Museum – Midtown West
Head for the banks of the Hudson to climb aboard this hulking war ship and enjoy its monthly "Access" programs for kids ages 5-17 and their families. Programs for older teens (15+) and adults are offered six times per year, too. Both share a similar pattern: A guided, interactive tour is followed by an art making activity for all. ASD-friendly early mornings and late evenings are also offered eight times per year, providing access to the ship in a more relaxed environment.
The Jewish Museum – Upper East Side
The Jewish Museum's Access Family Programs are open to children with learning or developmental delays. You'll embark on a gallery tour, then get to work creating your own art. Workshops are broken up by age, allowing younger kids and older kids to experience the museum in small, age-appropriate settings.
The Metropolitan Museum of Art – Upper East Side
The Met's Discoveries program gives children and adults with learning disabilities and ASD the opportunity to enjoy a multi-sensory experience complete with a tactile art project at every session. Each begins with a gallery tour to explore the day's theme, and concludes with an art activity. At The Met's uptown sister museum, The Cloisters, a monthly Sights & Sounds program caters to the same group, but has a musical component and is led by a museum educator and a musical therapist.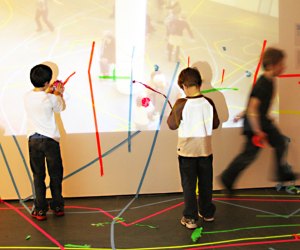 The Create Ability program for children and adults with learning or developmental disabilities.
MoMA – Midtown West
MoMA's Create Ability is a monthly series where guests with intellectual and developmental disorders explore the galleries in accordance with a theme, then return to the classroom to create masterpieces of their own.
New York Transit Museum – Brooklyn Heights, Brooklyn
This museum, dedicated to all things that go, takes special pride in making sure its platforms are accessible to all. A variety of programs are offered from its semester-long Subway Sleuths series for children on the autism spectrum, to its early opening days for the differently-abled and its occasional classes meant to introduce safe subway ridership to tweens, teens, and adults with disabilities, plus other classes to help the visually impaired navigate the trains with ease.
Queens Museum – Flushing, Queens
The Art Access program here pioneered as a program for those with visual impairments and has been replicated world wide. It now includes families of children with any learning disabilities. Taking place on the third Sunday of each month, Art Access brings licensed art therapists in to help visitors see the artwork, share stories, and build literacy by connecting the two.
While not all museums offer these sorts of specialized programs, many others do attempt to make special needs visitors more comfortable. The Guggenheim, Staten Island Children's Museum, The Whitney, and others publish guides to help families of special needs kids prepare for a visit. To see whether your favorite museum offers such a resource, look for "accessibility" in the menu.
Photos courtesy of the museums