Submerge: NYC Marine Science Festival
Hudson River Park Pier 84

Cirque-tacular presents 'The Art of Circus'
BMCC Tribeca Performing Arts Center

Sugar Skull! A Dia de Muertos Musical Adventure
The Sheen Center for Thought & Culture
Retro Roller Skating Rink Coming to Rockefeller Center This Spring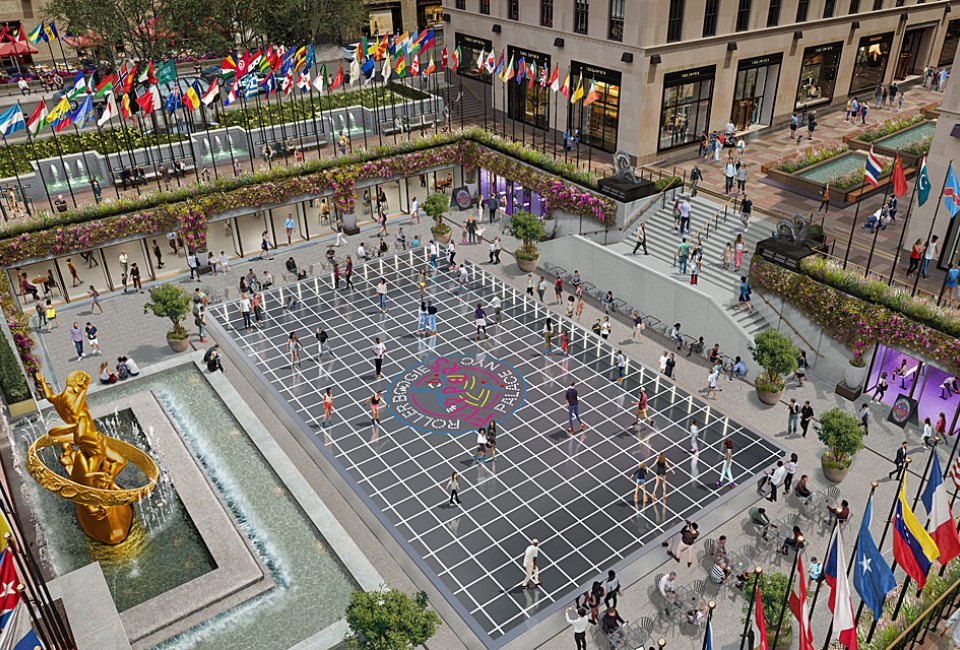 3/17/22
- By
Sonia Gonzalez
Rockefeller Center's famed ice skating rink is scheduled to close for the season this weekend, but those not yet ready to give up skating at The Rink are in luck. Skaters of all ages will be able to take to the rink this spring and summer—the roller skating rink, that is! Read on for details about the brand new roller skating rink coming to the already family-friendly Rockefeller Center complex this spring.
Los Angeles-based Flipper's Roller Boogie Palace and Tishman Speyer, owner of Rockefeller Center, just announced their plan to open a roller skating rink once the ice skating season wraps. Opening day has been set for Friday, April 15—just in time for the public school spring break. NYC history buffs may know that this isn't the first roller skating rink at Rockefeller Center, though it has been quite a while. There was a brief roller skating season in 1940. We think it's way past time to bring back this popular pastime. In addition to Flipper's Roller Boogie Palace at The Rink, a brand new Flipper's Store is set to open, featuring all the branded merch your heart desires, as well as the classic four-wheel skates (aka "quads").
Visitors will also notice other site restorations, including new glass perimeters and doors along the lower level to allow shoppers, skaters, and people-watchers to move more easily around the rink and throughout the surrounding indoor area. The roller skating rink will be smaller than the ice rink, creating more green space and room for tables and chairs, plus easier access to the shops and restaurants located on Rockefeller Center's lower level.
Flipper's Roller Boogie Palace welcomes all ages. Admission starts at $20 for adults and $12 for children under 15 and can be purchased online. Skate rentals are $10 extra. Admission prices are higher during peak times. Flipper's Roller Boogie Palace at The Rink is open seven days a week through October; hours vary. Check the website for more details.
Places featured in this article:
---
The Rink at Rockefeller Center

Sign up for our free
newsletters.
Mommy Poppins is a family activity website that helps people find things to do with kids.
©
2023
MommyPoppins. All Rights Reserved.
mp-prod4-v4.32.99
Click Here to Sign Up!
i