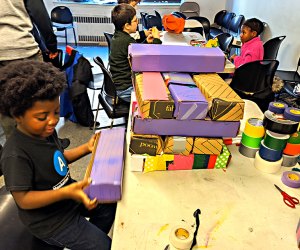 New Summer Camps for NYC Kids in 2020
Cue the panic: Summer camp search season is entering a full-tilt frenzy. It's that time of year when NYC parents shudder in unison upon realizing they still haven't figured out what to do come June. If you, too, have put off summer planning until now, breathe a collective sigh of relief. We've got you covered with this list of new summer camps.
As one glance at our Summer Camp Guide proves, NYC and its surrounding suburbs offer tons of summer camp choices, from cooking to coding, music to sports, and everything in between. And because NYC is always changing, we've found 11 new summer camps or programs for the 2020 season, including some new locations for old favorites. Book now because summer break will be here before you know it.
Note that summer camp information for the 2020 season is changing daily. Please click the links to the individual camps below to see which ones are offering programs this year.
BCAP Summer Camp Adventurers grow—intellectually, socially, personally, and creatively—in a safe, welcoming, and fun camp community.
10 Grand Army Plaza
Two-week sessions July 6 through August 14
Ages 7-12
BCAP is a well-known and long-running program based on a collaboration of six cultural institutions in the heart of Brooklyn: Brooklyn Public Library, Brooklyn Botanic Garden, Brooklyn Children's Museum, Brooklyn Museum, Prospect Park Alliance, and the Prospect Park Zoo. In 2020, it introduces kids to a new guest partner, the Brooklyn Navy Yard, and a new theme, Live from Brooklyn! Kids get exclusive behind-the-scenes access to these cultural gems and gain an appreciation for the institutions around them.

Brooklyn Game Lab campers get plenty of outdoor, role-play action in the summer sun.
52 Bridge Street
Daily or weekly sessions June 15 through September 4
Ages 5-13
Brooklyn Game Lab's new location is offering its popular summer camp to the Dumbo crowd. Rest easy, Park Slope and Tribeca, you're still covered, too! Campers can expect screen-free days of gaming fun. Whether they're indoors perfecting their strategy for classic games, completely re-writing the rules to come up with a familiar-but-new version, or running around outside enjoying large-scale games, there's plenty of action to keep kids engaged.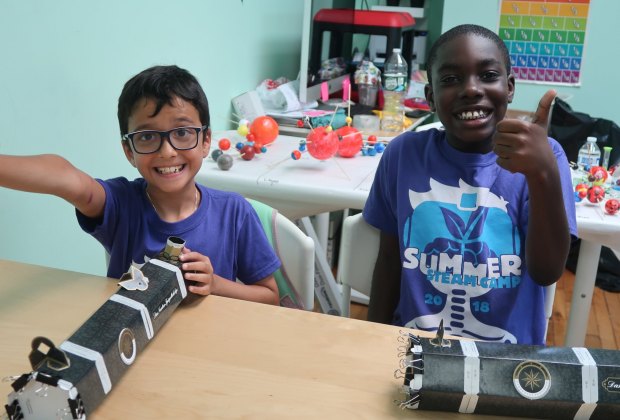 Camp Tip Top Brain campers tackle real-world problems and work to build STEM skills.
21-71 Steinway Street
Five weeks, from June 29 through July 31
Entering grades 3-8
Camp Tip-Top Brain is going full STEM ahead this summer with a focus on climate change. Campers discover how climate change is caused, the magnitude of its impact on the Earth, and ways to decelerate or even reverse it. Fossil fuels and clean energy, pollution, extreme weather patterns, ecosystems, and Earth's history are all explored with hands-on experiments and science immersion.

The Lavner Camps on the campus of NYC offer a ton of unique options for curious kids.
60 Washington Square South
Multiple one-week sessions June 15 through August 21
Ages 6-14
Lavner Camps at NYU run the gamut, with amazing, STEM-themed programs that include subjects like sports analytics and app inventioneering. This summer, some brand new options are joining the stellar line-up: Fashion design (with East and West Coast concentrations), graphic design, and photography for Instagram. If your kid wants to learn how to program for Alexa (yikes!), there's a camp for that, too.
Visit the website to find the location nearest you.
Multiple one-week sessions June 29 through September 4
Ages 6-14
MakerState adds a new location in Park Slope this year, and it's also introducing an overarching theme to help kids connect to the lessons, community, and wider world: sustainability. MakerState's camps teach lessons in subjects including robotics, coding, engineering, rocket science, game design, Minecraft, 3D design, and more, using lessons learned in the classroom to address and solve real-world issues.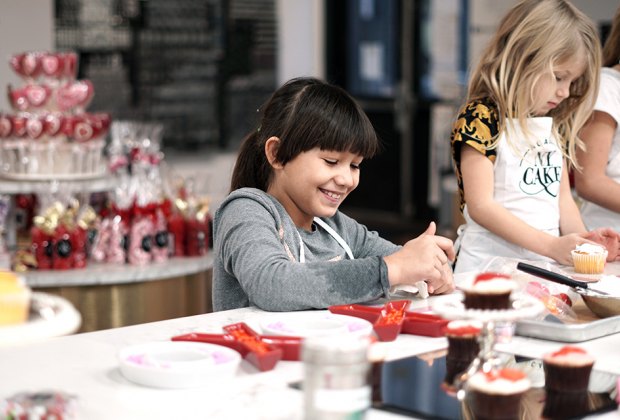 Learn the art of decorating cakes at NY Cake Academy. Photo by Jody Mercier
118 West 22nd Street
Daily or weekly sessions June 29 through August 21
Ages 7-12
NY Cake Academy now offers 1/2-day baking and cake decorating camps all summer long. From eclairs to ice cream cone cake pops and spaghetti cakes—with new themes every three weeks—the 9am-12pm program is open to kids ages 7-12. Sign up for one day or week at a time.
372 Clinton Avenue
Multiple one-week sessions June 29 through September 4
Ages 7-13
The New York Society of Play debuts its first foray into the world of summer camp this year, exploring games from role-play to board games to the outdoor field games. Parents appreciate the fact all the gaming fun is screen-free. If you're in a bind, you can even opt to register for camp in one-day increments, though buying by the week is more cost-effective!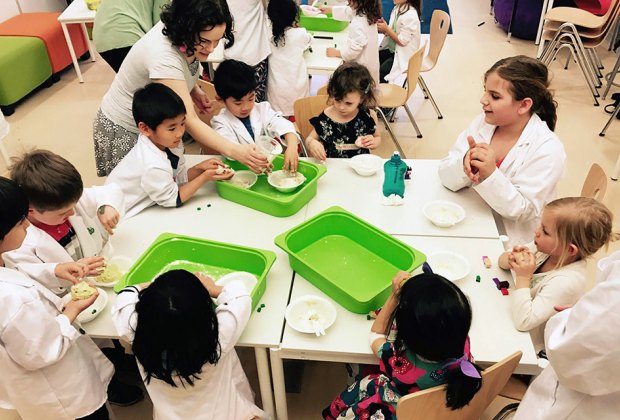 NYC's premier STEM Camp for aspiring innovators ages 3-12 is expanding.
NORY – Multiple Locations
Visit the website to find the location nearest you.
Ages 3-12
NORY is growing by leaps and bounds. The STEM-centric program has added five new Manhattan locations and two locations in Brooklyn this summer, serving science with a side of soccer or swimming at several home bases.
163 Pacific Street
Four-week programs from July 6 through August 28
Ages 7-13
Pixel Academy is upping its game this year, introducing a new Pixel Studios program that runs a full four-weeks (in addition to its long-time, week-long camp programs), with options that include escape room engineering, movie production, video game exploration, and multiplayer game development.
614 Broadway
Multiple one-week sessions June 29 through August 21.
Ages 13-14
Zoofari fun isn't just for the little kids anymore. Teens can earn some real-world experience in the Staten Island Zoo's new Wild Researchers program. They'll gain hands-on STEAM skills and learn how to apply them to the care and keeping of the zoo's famous residents.
Multiple one-week sessions from June 17 through August 30
Visit the website to find the location nearest you.
Ages 3-12
Tennis Innovators is expanding to two new locations this year, offering its summer tennis academies to families in Morningside Heights and Astoria, Queens. Kids learn how to wield rackets, perfect their court strategy, and more. Time is available for multi-sport play, plus time to cool off in the sprinklers or pool. Indoor space nearby saves campers from crummy weather days.
For even more summer camp options, be sure to visit our Summer Camp Directory.
Photos courtesy of the camp