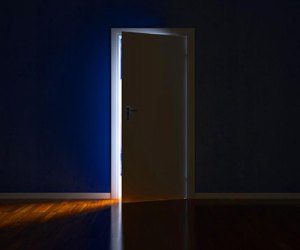 Can Your Family Break Out of Hoodwinked Escape's Game Room?
Can you beat the clock to escape from a locked room? That's the challenge at escape rooms, the latest craze in youth entertainment. Escape rooms are interactive, physical puzzles where players are locked in a room for 60 minutes with nothing but their wits. They must decipher clues and interact with everyday elements to find their way out. These fun games have been popping up around NYC for the past decade but are still a mystery to many families. Hoodwinked Escape opened in Harlem this past winter and we decided to check it out.
My son and I had already tried a zombie-themed room escape during a kid birthday party several years ago. While we all became the ghoul's dinner, we enjoyed working together against the clock to free ourselves. From corporate team-building to a night out for twentysomethings, these adventure games also make for great family and friend bonding time, especially for tweens and teens in need of something new to do.
Whether you are a newbie or a seasoned pro at these challenging adventure games you are in for a treat: Hoodwinked is so well thought-out, you just might linger to enjoy the experience rather than trying to break out in less than the required 60 minutes.
Hoodwinked Escape takes the escape room concept to the next level. Not only is it larger than some of its suburban competitors, owner Michele Ware incorporates some subtle details into the permanent space that pump up the experience. Ware pays attention to simple things that aren't always found at these types of games, including lockers to store your gear and a thoughtfully designed waiting area. There are other important considerations, too, including the highly detailed and well-designed game rooms that build tricky and elaborate challenges.
RELATED: Teen Spirit: 13 NYC Activities Even Your Jaded Teen Will Call On Point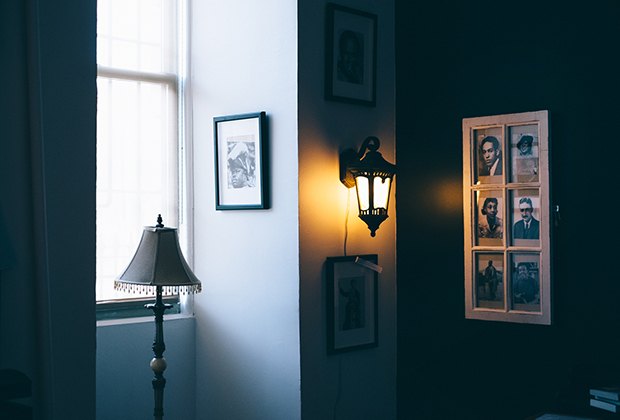 Choose from four games, including the "Spirit of Harlem" room above.
Thanks to its large space, Hoodwinked Escape offers four games. Many other escape rooms you'll encounter offer just one. Game players can choose from the slightly scary Asylum, where players determine who from a slate of well-known serial killers committed the gruesome deed before them; the educational and NYC-centric Spirit of Harlem, where players search for neighborhood trivia throughout the room; the Military Mission, where players become soldiers in search of clues to locate a missing comrade; or the dizzying Hangover Room, where you wake up from an all-night party to find your college's mascot statue missing and you need to retrieve it.
Unlike other games of this nature, at Hoodwinked Escape there are no scary monsters in the room, so you can concentrate on the clues and not worry about, oh, getting eaten. While many groups make it out in fewer than 60 minutes, if you are still there at the end of the hour a buzzer sounds and a staff member opens the door to let you out. No matter how you get out of the room you come away with a sense of accomplishment and have a great time. ​
RELATED: 10 Heart-Pumping Things To Do with Your Thrill-Seeking NYC Kid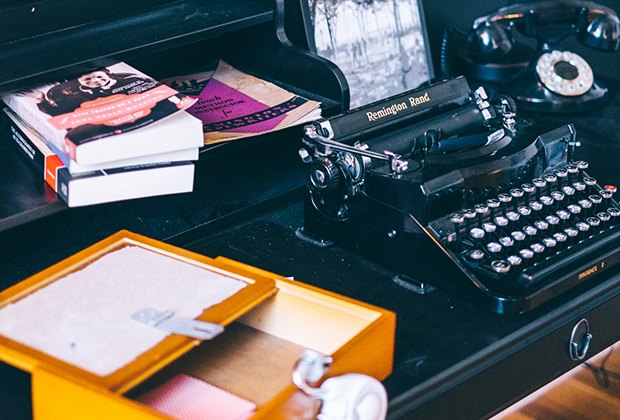 Spirit of Harlem room detail.
On my recent visit, I played the Spirit of Harlem room with a team of strangers and made it out in the nick of time. Let's not give away too much, but nearly everything in the rooms relates to the game. Even if something seems completely crazy—try it anyway. And be fast about it as those minutes tick by fast. A game master watches your progress from a hidden location so if you get stuck (and you will), ask for help.
RELATED: Must-Try Laser Tag Arenas Around NYC

Military Mission room detail.
The best bets for families who want to play Hoodwinked Escape are the Military Mission and the Spirit of Harlem games. The Asylum can be scary for young kids and the Hangover isn't really appropriate. The room escape experience is perfect birthday-party fodder and Hoodwinked Escape will custom build themed-parties for kids and adults.
Things to Know Before You Go
Hoodwinked Escape tweaks the rooms and clues periodically, so repeat visits are still worthwhile.
You don't need a team to play, just a group of two. Unless you book and pay for the entire room, you can play with other groups who have also booked the room.
You can drop in to see if a room is available, but making online reservations up to an hour prior to your visit is recommended.
You know your child best. If the idea of being locked in a room for 60 minutes will disturb him or her this may not be the best activity for your family.
Kids younger than 13 must be accompanied by an adult. In my opinion, kids should be able to read and walk on their own to fully enjoy the experience.
No photographs or videos are allowed in the game room.
Hoodwinked Escape is located at historic Graham Court, 151 West 116th Street. Hours are 11am-11pm daily. The cost is $28 per person per room to play. Group rates are available.
All photos by Regina Fleming/courtesy of Hoodwinked Escape.