NYC's Financial District with Kids: 30 Fun Things To Do
The Financial District is still considered to be one of the fastest growing Manhattan neighborhoods for families in NYC. Office buildings have been converted into high-end condos and new buildings are constantly being built. There are excellent and thriving elementary schools that have been created in the area to accommodate the influx of children and the neighborhood is rich in off-the-beaten-path museums, parks, and a large number of businesses that cater to families.
It's hard to tell now with all the modern skyscrapers, but the Financial District is the oldest settled part of NYC and a great place to learn about the city's storied history. Talk a walk on Stone Street and feel like you are in a quaint European town, or check out the tourist-hot-spot South Street Seaport, which is definitely worth exploring thanks to its family programs, amazing art installations, the iPic movie theater, and Imagination Playground. Plus, almost every subway line goes to the Financial District, making it a super-convenient place to live or venture. Read on for our top 30 picks for things to see and do with kids in the Financial District.
1. Learn about our country's original residents with family programs and rotating installations such as Transformer: Native Art in Light and Sound at the always-FREE National Museum of the American Indian. The museum is opening a new children's activity center in late May 2018.
2. Stand on the site where George Washington was inaugurated and learn about the first POTUS at the Federal Hall National Memorial.
3. Gawk at the New York Stock Exchange—tours are no longer allowed but you can gaze at the center of the financial universe from afar.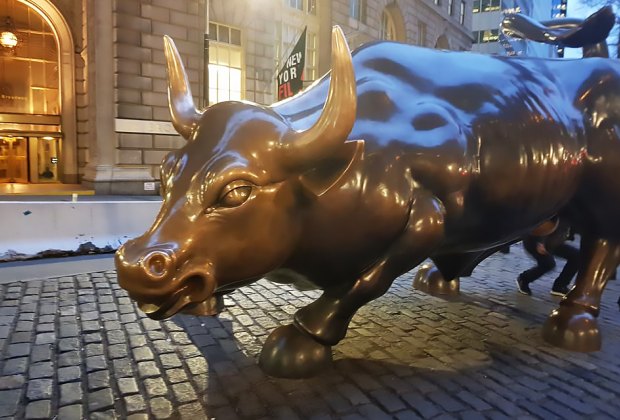 The Charging Bull represents the can-do spirit of America. Photo courtesy of the Charging Bull Sculpture
4. Pose for a pic with the iconic Charging Bull sculpture—an image we all equate with Wall Street—designed by Arturo Di Modica. Or maybe you prefer to demonstrate your power pose with the adjacent Fearless Girl statue by Kristen Visbal.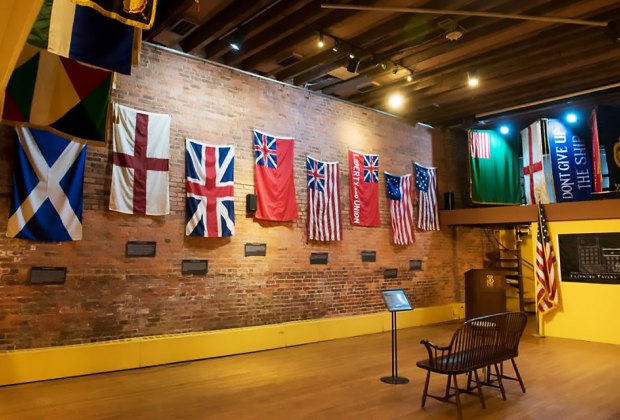 Learn about the history of the United States at the Fraunces Tavern Museum. Photo courtesy of the museum
5. Learn about on Colonial history at the Fraunces Tavern Museum, where George Washington discharged his troops. Be sure to stop by the museum's restaurant for scrumptious food in a historic setting. Or grab a more informal meal at the adjacent Porterhouse Brewing Co.
6. Take in a movie and meal at the new iPic Theater where you can lounge on luxe, reclining seats and order food throughout the movie.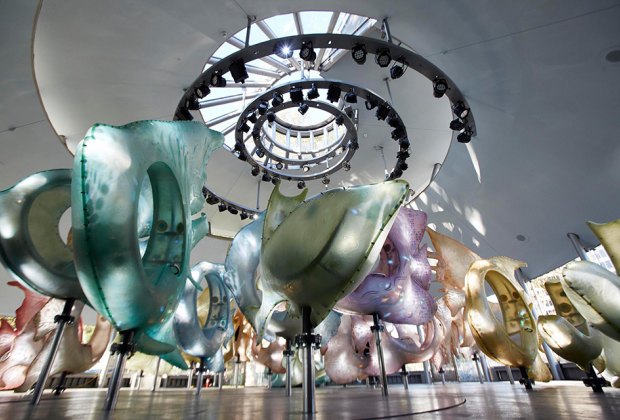 Be amazed by the beauty of the SeaGlass Carousel. Photo courtesy of the venue
7. Visit Castle Clinton, romp in a fountain, or hop on the whimsical SeaGlass Carousel in the Battery Conservancy.
8. Volunteer at the Battery Urban Farm, where you'll find more than 100 varieties of organically-grown veggies, fruits, flowers, grains, and plants, plus a wild turkey named Zelda. It's one of the city's only urban farms.
9. Enjoy Instagram-worthy sweet ice cream treats from Sprinkles Land right on Park Row.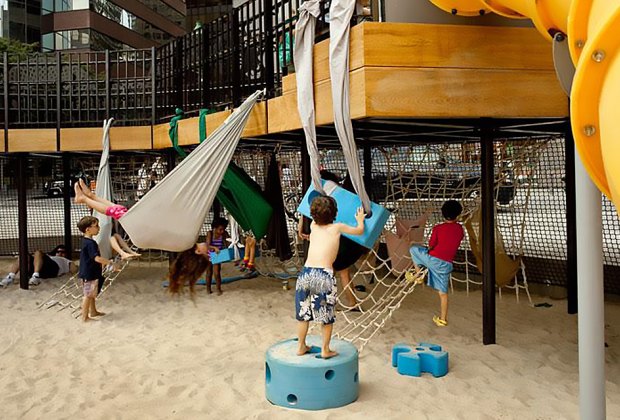 Imagination Playground is one of the coolest playgrounds in NYC. Photo courtesy of the Rockwell Group
10. Build something amazing out of the signature blue foam blocks in South Street Seaport's Imagination Playground. If it's too busy, the traditional Pearl Street Playground is just a few blocks away.
11. Hit South Street Seaport to catch FREE art installations, concerts, tasty treats, and a host of kid-friendly programming at this constantly evolving destination.
RELATED: Battery Park City with Kids: Best Things to Do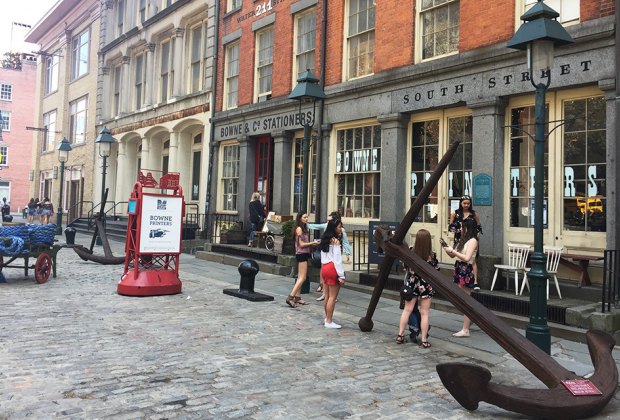 Check out the 19th century letterpress at Bowne & Co. Stationers. Photo by the author
12. Speaking of the South Street Seaport, take kids to see the 19th century letterpress machine on hand at Bowne & Co. Stationers.
13. Then head to the latest exhibit at the South Street Seaport Museum, which is newly renovated after Hurricane Sandy.
14. Sit on a couch made of coins at the Museum of American Finance. NOTE: This museum is under renovation due to flooding, and we do not yet know when it will reopen.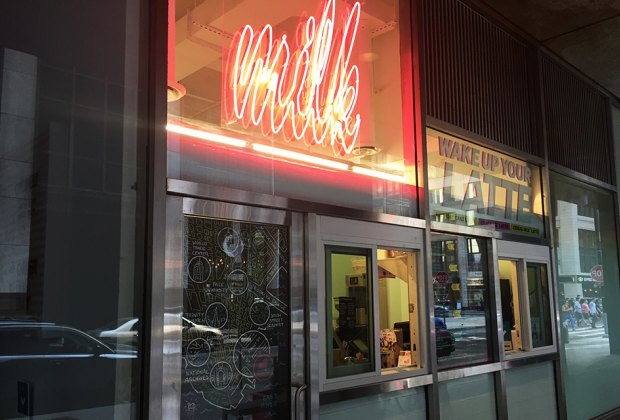 Stop by Milk Bar for a unique and rich treat from compost cookies to a slice of crack pie. Photo by the author
15. Grab a spicy chicken sandwich at David Chang's legendary Fuku on Wall Street, and then head next door to Milk Bar for a compost cookie.
16. Stock up on groceries at the new downtown Eataly, where delicious food and lovely home goods await.
17. Try a science or gymnastics class at Kidville on Gold Street.
18. Catch the sunset from the gardens at the Elevated Acre, a true hidden gem in the middle of the bustling district.
19. Get a day pass to swim in the often empty pool or hot tub at Wall Street Bath and Spa; there's a cafe on site.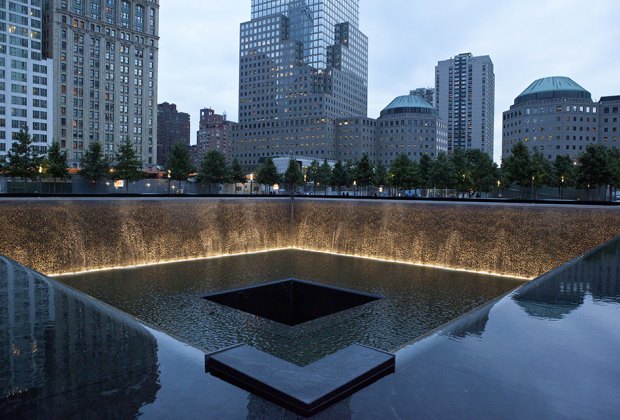 Take a moment to remember and reflect about 9/11 at the 9/11 Memorial. Photo by Marley White for NYCgo
20. Reflect on NYC's most tragic day and learn how the city came together at the 9/11 Memorial & Museum.
21. Take swimming lessons with the amazing staff at Physique Swimming at Léman Manhattan Preparatory School.
22. Check out an art installation by the Public Art Fund at City Hall Park.
23. Shop for discounted toys, children's shoes, clothing and more at Century 21.
RELATED: NYC's High Line: Best Things to See and Do for Families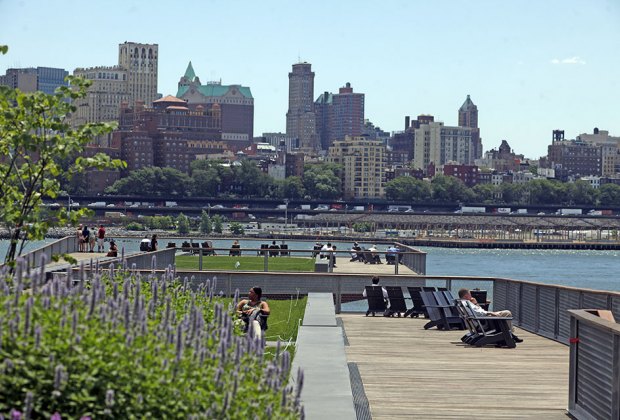 Take in the lovely view at Pier 15. Photo by Joe Buglewicz for NYCgo
24. Walk, bike, or scooter on the newly revamped East River Waterfront Esplanade or relax on Pier 15's bi-level park featuring a lawn, concessions, and stunning views.
25. Catch FREE (or cheap) ferries to Red Hook, Governors Island, or Staten Island.
26. Speaking of Governors Island, opening day was May 1, and it will be open every day of the week this summer, making it a great day trip from lower Manhattan.
27. Sing, dance, and play at one of the awesome classes offered by Creative Play—perfect for the toddler set.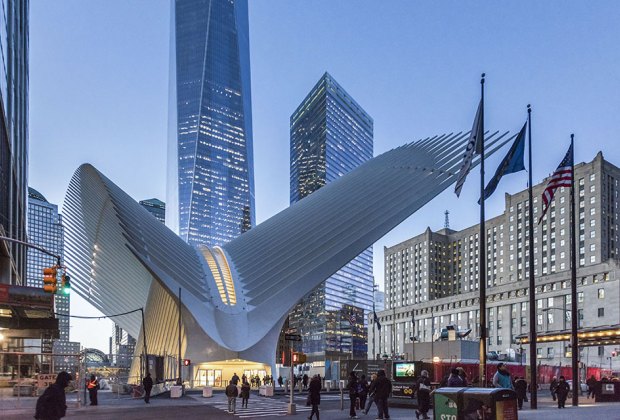 The impressive Oculus is not to be missed for its shops, activities, and stunning design. Photo by Julien Schaer for NYCgo
28. Tour the architectural marvel that is the Oculus where shops, food, and free events abound.
29. Try to pick a favorite building from some of the city's most gorgeous architectural gems like the ornate Woolworth Building, which offers guided tours of the lobby, or walk a few blocks to the new Beekman Hotel and stare up at their restored atrium.
30. Stay hydrated and grab a yummy and healthy green juice from Pressed Juicery.
Find more great neighborhoods to explore in our Manhattan Guide for Families or NYC Visitors' Guide.