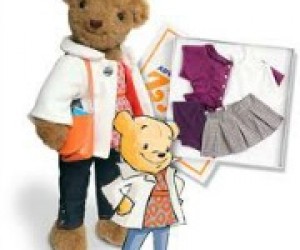 Join Mommy Poppins NJ at Metro Moms' Healthy and Green Halloween Bash (with a great GIVEAWAY)!
We love "green" and we love rhyming, so you bet we're loving Green Halloween! Mommy Poppins NJ is excited to be participating in the Healthy and Green Halloween Bash with our pals, the Metro Moms. Dress the kids in costume for a weekend afternoon of healthy trick-or-treating, dancing, playing, games, natural organic products and treats, facepainting, arts & crafts and a super special secret GIVEAWAY just for MP NJ fans (read on for the super special secret details)!
We're always delighted to hang out with the Metro Moms, an organization that provides inspirational networking opportunities and answers for urban parenting/career questions. And on Saturday, October 27th at 2pm, you can meet the Moms, rock out with the Fuzzy Lemons, cruise by individual sections geared to babies, big kids, and parents, get moving with My Gym, do science experiments with Liberty Science Center and so much more (go here for a full list of exhibitors).
And best of all, stop by the Mommy Poppins NJ booth and enter our raffle for a wonderful prize! We will be raffling off the multi-award winning Zylie the Bear! In fact, we will be raffling off two Zylies! (And we just can't stop using exclamation points about these wonderful toys.) If you haven't met Zylie the Bear, she's a sweet little girl who's part bear and part doll—with a fantastic wardrobe to prove it. Zylie has won tons of awards, including the prestigious Oppenheim Toy Portfolio Platinum Award and the Dr. Toy Award.
Matt McCarty says of his company, "I founded Zylie with my mother two years ago to create a new kind of toy company, one focused on a deep, meaningful and, of course, super fun play experience. We were tired of the wastefulness of an industry focused on fad-driven products that so quickly are tossed aside for the next new shiny thing, and instead wanted to deliver lasting play value and toys that have an emotional connection with and impact on children."

"We do so with our line of award-winning 18" jointed stuffed animals, designed to be dressed and played with like dolls, who star in their own ongoing adventure series that follows Zylie and her friends as they travel the world. Children learn about new cultures through their experiences, and the stories come to life in a series of books that come packaged with the characters. "
Doesn't that sound awesome? We think so! Join us at the Healthy and Green Halloween Bash and enter for a chance to win Zylie the Bear!
Saturday, 10/27 from 2pm to 5pm at the Rue Building, 301 Garden Street, Hoboken, NJ. Admission $5/family. Discounted parking available, register for event here.