SPONSORED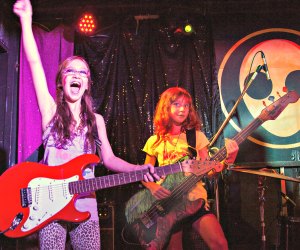 Girls Rock All Summer Long at this Music and Arts Camp
Girls get the chance to strum, pound, rip, and even scream if they want, thanks to the music and arts programs at Girls Rock Santa Barbara. The local organization, which is one of many international sisters to the original Portland-based Rock 'n' Roll Camp for Girls, is dedicated to empowering young women through music education, creative expression, and performance. With an emphasis on promoting self-confidence and acceptance, the group encourages collaboration and builds a comfortable space where all girls can feel free to express themselves. And the organization's sleep away camp program in Ojai, California is certainly no exception, offering girls a summer of music making and boundary breaking!
Located on the Ojai Valley Upper School Campus, Amplify Sleep Away Camp is a wonderful creative outlet for any artsy ten- to sixteen-year-old girl. Campers get to select a track for each week they're enrolled, and the options truly "rock," if you ask us:
The Music Track: Students get to choose one instrument—vocals, guitar, bass, drums, or keys—form their own band, write an original song, and perform it in front of the entire camp at the Saturday Showcase.
The Photography and Film Making Track: Girls learn extensive photography and film-making skills, including filming and directing a music video and photo editing. Each student has the opportunity to have her work published online and to start building a professional portfolio.
The Journalism Track: This one's for students who want to learn the ins and outs of journalism. Again, girls have the chance to publish their projects online and begin creating professional portfolios of their own.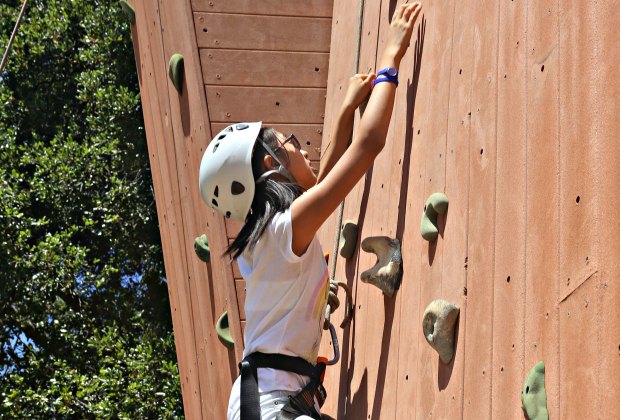 In addition to their track, kids have plenty of opportunities to participate in summer camp staples, like rock climbing, swimming, and zip lining, plus activities like screen printing, music video making, karaoke, private music lessons, and DJ-ing. Even lunchtime is a learning experience, with a special female guest taking the stage before participating in a camper-led question and answer period. Not to mention the program's all-star staff is made up of world-class musicians and artists who enjoy spending a part of their summer giving back to youth through mentorship and instruction.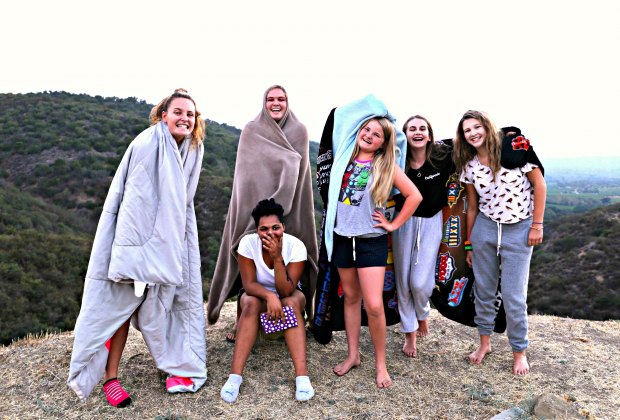 Amplify is a big hit with kids and parents alike, and the reviews we've seen are nothing short of glowing. One happy camper shared, "I attended Girls Rock last summer thinking it would be like all the others. You sleep, do cheesy activities, make friends that are purely for convenience. I was wrong. We got to choose our own rooms and roommates, had different dinner options every night, wrote songs and learned to play an instrument (I chose drums), and it was very memorable. Many overnight camps are repetitive, and all you remember are the highlights, but at Girls Rock, I remember all the little details, from the temperature of the rooms at night to the thrill of performing for the camp and the families of other campers. It's an amazing experience well worth the money, and I can't wait to experience it again." Meanwhile, a proud mom said, "My daughter loved every second at camp! The instruction was fantastic, and I was so impressed with the final concert. But even more important was the community—there was so much love and authenticity among these young women. It's a special place."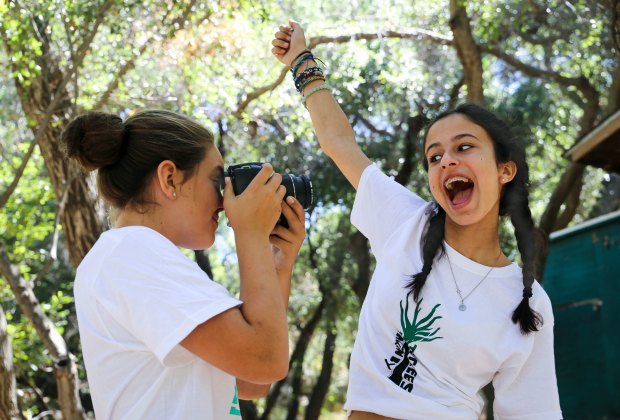 While the first two weeks of the summer are already sold out, registration is open for Amplify sessions throughout most of July. Parents can opt for a single session or multiple, and financial aid is available to those who need some assistance. Of course, lodging is provided, with two to three campers housed in each dorm room. Delicious and healthy meals and snacks are served throughout the day to keep campers energized, and the kitchen is able to accommodate various dietary restrictions, including vegan, vegetarian, and gluten-free diets. Oh, and for kids who aren't interested in the sleep away experience, Girls Rock also hosts a day camp in Santa Barbara in early August.
If you know a girl who's ready to rock, you can read even more about the sleep away camp and day camp programs, or head right to registration here before all of the spots fill up.
Amplify Sleep Away Camp at Ojai Valley Upper School Campus
10820 Reeves Road
Ojai, CA 93023
Girls Rock SB Summer Day Camp at Garden Street Academy
2300 Garden Street
Santa Barbara, CA 93105