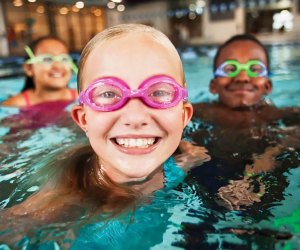 New Summer Camps and Programs for Long Island Kids, 2019
While it might feel as if we are in the arctic these days, it's the time of year when Long Island summer camps begin to hold open houses and enrollment begins to fill up. There's no better time to start dreaming and planning for the warmer weather than now.
From athletes to performing artists and even preschoolers, there is a program premiering this summer for kids of just about every interest. Whether you've got a first-time camper or a seasoned pro looking for something new, we've rounded up the 2019 summer camp season's newest additions.
Looking for more on Long Island camps? Check our lists of the best camps in Nassau and Suffolk, or you can always find more camps for kids in our Camps Guide and full directory of listings.
Argyle Academy of Arts Summer Intensive Program — Babylon
The newly renovated Argyle Theatre is offering a summer musical theater program for children ages 8 to 17. The camp is scheduled to begin in July. Kids learn acting, singing, and dancing with theater professionals. There is also a showcase for friends and family to attend at the end of each session. For more information on dates and pricing, check out the website.
RELATED: Indoor swimming classes for Long Island kids

At Knox School Day Camp, preparing for kindergarten has never been this much fun. Photo courtesy of the camp
Guppies Program at Knox School Day Camp — St. James
New for this summer, Knox Day Camp is adding a "guppies" program for kids who turn 4 by June 1, 2019. This pre-K and kindergarten readiness program is taught by a state-certified teacher. In addition to working on cognitive and social skills, the camp includes recreational activities such as swim lessons, art, dance, and beach trips. All children must be fully potty trained to enroll. Camp runs from June 27 to August 24.
RELATED: 10 drop-in art locations for Long Island kids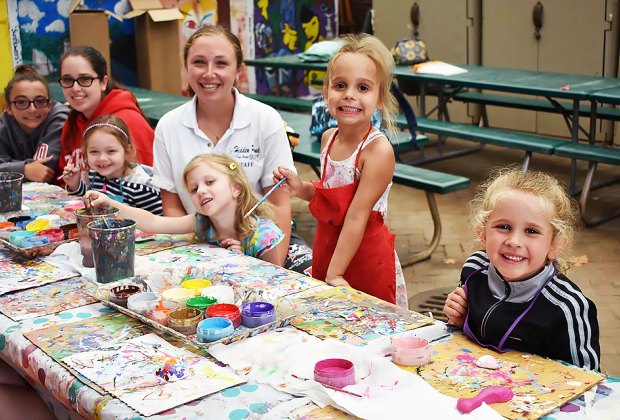 Kids as young as 3 and 4 can get in on the messy fun at Hidden Pond Day Camp. Photo courtesy of Hidden Pond Day Camp
Hidden Pond Day Camp Dreamcatchers — Hauppauge
Located at The Rinx in the Town of Islip's Hidden Pond Park, this camp promises plenty of fun for 3- and 4-year-olds. This new mini-day program runs in two time slots—9am-noon; and noon-3pm. It packs all the excitement of a full day into a more compact schedule easily digestible for preschoolers. Kids can swim every day as well as participate in athletics, and creative and performing arts. Camp begins July 1.

Children who dream of competing at Wimbledon will be right at home at Hofstra's Elite Tennis Camp. Photo courtesy of Hofstra University
Hofstra University Elite Tennis Camp — Hempstead
Three new camps premiere at Hofstra in summer 2019. The Elite Tennis Camp is for boys and girls entering sixth through 10th grades. The camp focuses on improving skills through practice and competition. Admission to the camp is selective; prospective campers are interviewed to assess their skill levels. Enjoy sessions that run July 1-12; July 15-26; and July 29-August 9.
Hofstra University Genetics Camp — Hempstead
Genetics Camp will be held July 29-August 9. Campers learn about their family's health history, exploring their genetic make-up and learning about biotechnology. Kids learn about genetic conditions and how it affects health. There are two age groups: grades 2 through 5; and grades 6 through 10.
RELATED: Sports centers and fun zones for Long Island kids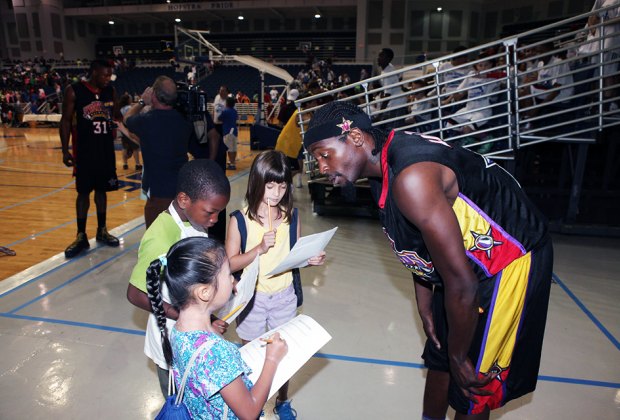 Summer journalism campers at Hofstra learn the skills needed to become great writers and reporters. Photo courtesy of Hofstra University
Hofstra University Journalism Camp — Hempstead
Aspiring writers will love Hofstra's Journalism Camp. From July 15 to 26, wannabe reporters can hone their researching and writing skills. At the end of the session campers have their work compiled into a newspaper. Half of each day is focused on writing and journalism. In the second half of the day, campers join others in their age group for recreational and athletic activities. There are two age groups: grades 2 through 5; and grades 6 through 10.
RELATED: Websites that teach kids about coding

The new coding camp at the YMCA in Glen Cove will thrill tech-inclined kids. Photo via Pixababy
YMCA Coding Camp — Glen Cove
At this half-day morning program, tech-loving kids get to dive into the world of coding. By learning computer science, they begin to understand how to break down complex coding used in making video games, robotics and websites. The camp is offered to kids going into grades 2 through 10 and runs from July 1 to August 30.
YMCA Learn to Row Camp — Glen Cove
With an 8-to-1 student-to-coach ratio, kids who love water sports will get plenty out of this camp. While most of the time is spent on water learning technique and rowing, kids also train on land. Campers gain educational insight on boating and boat structure. The camp meets in the mornings from July 1 to August 30 and is for children entering grades 5 through 10.
YMCA Specialty Camp — Huntington
Specialty camps have arrived at the Huntington YMCA. Similar to what other locations offer, currently campers can choose from disciplines such as basketball, aquatics, volleyball, multisports, or coding. Specialties are subject to change. Children entering grades 2 through 9 are eligible.
YMCA Waterfront Camp — Huntington
Waterfront Camp is offered in two disciplines, sailing and kayaking. Sailing is offered for ages 8 through 18; kayaking for ages 9 through 18. Campers learn about water safety, boats, and, of course, how to sail. Boating shoes are required, but all other equipment, including life vests, are supplied. To ensure safety, there is a mandatory swim test on the first day.