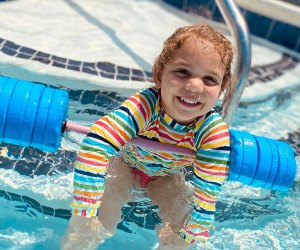 Nassau County Summer Day Camps for Long Island Kids
Summer means sandy shores, ocean waves, pool noodles, and for many kids, summer camp. It's something many kids look forward to all year long. Luckily for parents, summer camp can be an affordable option to keep kids happy and occupied while out of school. Even better, Nassau County has tons of fun summer camp options to keep kids entertained.
Now's the time to figure out where to send your little ones once school lets out, with local summer camps offering tours—some virtual—to attract campers for the upcoming season.
Each camp below has its American Camp Association accreditation. For more options, including picks perfect for preschoolers to the best camps in Suffolk County, be sure to bookmark our Long Island Camp Guide and our Camp Directory. Learn more about local and virtual summer camps with our upcoming Online Camp Fair where you can visit virtual booths and watch live camp demos.
Editor's note: Summer camp information for the 2021 season is changing daily. All of the camps listed plan to offer in-person camps this summer, but please click the links to the individual camps below to see specific details about their programs this year. Some photos in this post were taken before the pandemic.
Top Nassau County Summer Camps