Kids' Mystery Party: Games and Ideas for a Kid-Friendly Murder Mystery Party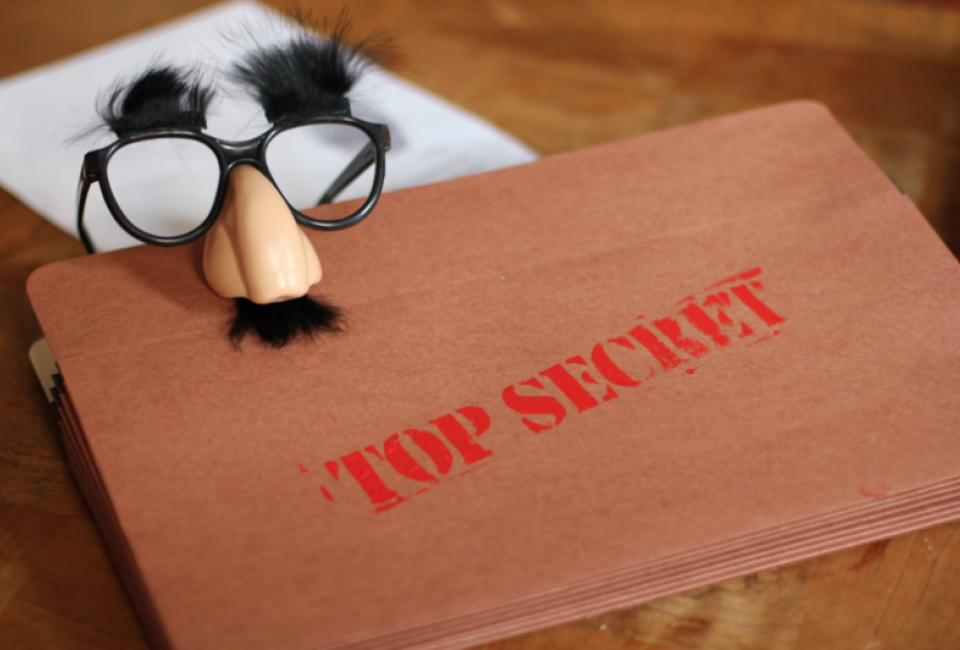 1/29/16
- By
Anna Fader
When my son declared he wanted a mystery party for his 10th birthday, I turned to the Internet to research party games and ideas. Happy surprise, the No. 1 Google result for "kids mystery party" is my friend Liz's hilarious post comparing the type-A Pinterest-perfect mystery ideas she found online vs her own totally type-B mystery party.
While anyone who has been to my always-messy apartment will attest I am definitely not a type-A mom, when it comes to birthday parties, I love to go all out with really creative activities that always leave the kids saying, "That was the best party ever." Let's face it, kids don't care if your paper goods are fancy; they just want to have fun.
So, in response to Mom-101's post, I took up the challenge to create an A-is-for-Awesome kids' mystery party that anyone could throw without a MFP (Masters in Fine Pinterest).
Top Secret Dossiers/Goodie Bags
Each kid received a TOP SECRET dossier. In the file was a disguise kit (sunglasses, fake mustaches, Groucho disguise glasses), a notepad & pen, a decoder ring, a magnifying glass and some LED finger flashlights. The file also included a character profile for one suspect in the mystery.
Mystery Party Games
Spy Training: On arrival we took the kids outside for some special "spy training." After warming them up with Quantico-style calisthenics and jumping jacks, we played freeze tag, hide and seek, and "Who am I?" While the secret agents were training, I had time to set up the next game...
Laser Maze: In our front hall I taped lengths of red yarn criss-crossing the length of the hall. When the kids came back from their spy training, they had to get through the obstacle course, trying not to touch a laser. We told the kids they just had to see the birthday cake, but...
The Mystery: When the kids got inside, the cake was gone. In its place was a clue saying the cake had been stolen and instructing them to follow the clues to find out who committed this heinous crime. In each child's dossier was a character profile for a suspect. A set of scavenger hunt style clues took them from one clue to another, while giving them information that eliminated or incriminated the suspects.
The kids decoded the final message as a team, using their decoder rings. The message revealed that there was a fingerprint on the candlestick left by the murderer. They matched the fingerprint to the suspect dossiers to reveal the cake thief.

Mystery solved, it was time for cake, and then some party games like charades. They all took home their TOP SECRET dossiers and had lots of stories to tell their parents about the mystery they solved.
Murder Mystery Cake: We baked a homemade red velvet cake, but you could use any cake, including a store-bought cake. Whip up or buy a little raspberry syrup to make a big blood stain, letting it drip down the sides. Then stick a big ol' knife in the middle of the "blood."
See all our party ideas in our Birthday Party Guide.
This post originally published in March 2014.

Sign up for our free
newsletters.
Mommy Poppins is a family activity website that helps people find things to do with kids.
©
2023
MommyPoppins. All Rights Reserved.
mp-prod4-v4.32.99
We use cookies and other data collection technologies to provide the best experience for our customers.
Learn More