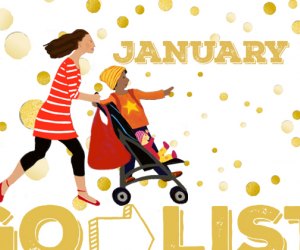 January GoList: The Best Things To Do With Philly Kids
January is such an exciting time for Philly families! The new year has begun and new adventures await. Create new memories this year by checking out each of our GoLists every month to see what's happening near you. Don't forget to read our Annual GoList to find all the best events happening in 2019.
Mommy Poppins wishes everyone a happy and healthy 2019!
Be sure to subscribe to our email newsletter to see our weekly roundups of events as well!
1. Mummers Parade- Philadelphia
January 1, 2019
Join this only-in-Philly tradition as the colorful Mummers strut down Broad Street. Find a spot at one of the three performance zones to catch the Fancies, Comics, and String Bands.
2. Escape the Park - Pottstown
January 5 - February 2, 2019
Visitors to Warwick County Park try to follow the clues on an adventure. Guests have only one hour to solve the puzzle and escape. Participants should be prepared for a two mile hike.
3. Three Kings Day - Philadelphia
January 6, 2019
The Kimmel Center, Mexican Consulate and the Mexican Cultural Center invite guests to celebrate one of Mexico's most popular holidays, Three Kings Day. Families can enjoy a reenactment of the story of the Three Wise Men. The evening includes piñatas as well as a piece of traditional "Rosca de Reyes" bread, the largest one ever made in Philadelphia.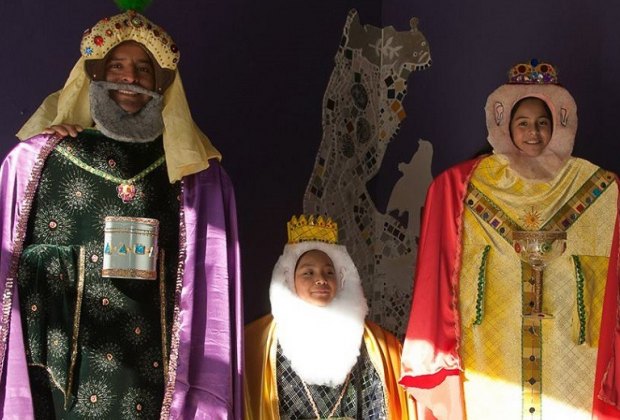 Celebrating Three Kings Day in style. Photo courtesy of the Kimmel Center
4. Cross-Country Ski Clinic - East Norriton
​January 13, 2019
Whether there is snow on the ground or not, guests can learn about ski technique, equipment, places to ski, and clubs to join at Norristown Farm Park. If conditions permit, on-snow instruction is available. Be sure to bring your own skis. Pre-registration is required to participate.
5. Johnny Shortcake at World Cafe Live - Philadelphia
January 19, 2019
Johnny Shortcake takes the stage at World Cafe Live Philadelphia. The doors open at 10:30 AM and the show begins at 11 AM.
6. Lunar New Year Festival - Philadelphia
January 19, 2019
Visit the Penn Museum as it celebrates the Lunar New Year during this event. Guests can expect a wide variety of music, dance performances, martial arts demonstrations, workshops, arts, crafts, and more. The day concludes with the popular Grand Finale Lion Dance Parade.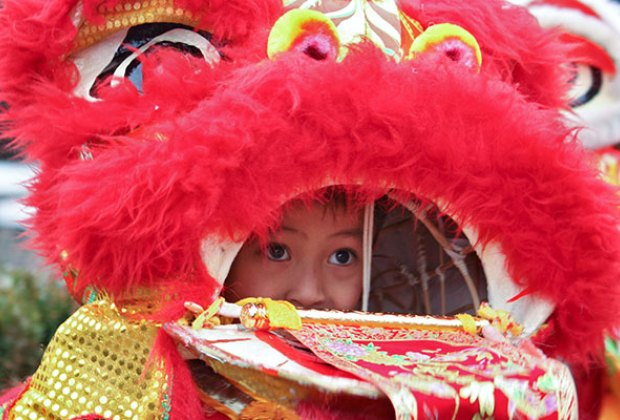 Enjoy the celebration of the Chinese New Year in Philadelphia. Photo courtesy of Penn Museum
7. Lambertville-New Hope Winter Festival - New Hope
January 19-27, 2019
Over nine days, visitors can enjoy a variety of activities featured throughout New Hope during the annual Lambertville-New Hope Winter Festival. Most activities are free and include things such as a Mad Scientist Slime Booth, canal and river walks, and house tours.
8. American Girl Live - Morristown, NJ
January 19, 2019
Experience American Girl in an all-new musical, taking the stage in New Jersey in 2019. American Girl Live is a premiere stage production, featuring all-original songs and unforgettable experiences. The girls head to sleepover camp with some new friends for an exciting summer away from home. As bold tales of bravery and friendship come to life, iconic American Girl characters lend a hand through story and song. Join your favorite American Girl characters and the campers as they follow their hearts, share their dreams, and learn the power of friendship.
9. Annual MLK Jr Day Service Trash Cleanup at Bristol Marsh - Bristol
January 21, 2019
Make a real difference in your community and be a part of the 10th Annual Martin Luther King Jr Day of Service Trash Cleanup at Bristol Marsh! The marsh and surrounding areas need one more good cleanup before winter sets in.
10. Fire & Ice Festival - Mount Holly, NJ
January 26, 2019
Downtown Mt. Holly becomes a center of artistic activity and family fun for the day. Check out more than a dozen amateur and expert ice carvers, plus entertainment, a chili cook-off, and a cupcake decorating contest open to children and adults.
Be sure to subscribe to our email newsletter to see our weekly roundups of events as well!