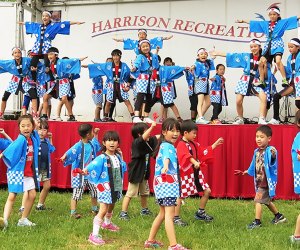 25 Spring Festivals and Fairs for Westchester and Hudson Valley Families
Despite the mild winter we've had, it's always exciting to anticipate the arrival of spring! We've rounded up a host of spring festivals, fairs, and related festivities happening throughout Westchester and the Hudson Valley. These include sheep-shearing festivals, Earth Day festivals, cherry-blossom festivals, cupcake festivals, spring-themed festivals, and assorted others.
Note: The White Plains Outdoor Arts Festival, held annually in June, has announced a hiatus this year, and the return of the Hudson Valley Fair doesn't look promising in light of storm damage suffered last year. Still others haven't yet announced their plans, so stay tuned for updates.
Be sure to check out our Spring Activity Guide for more seasonal fun, sign up for our newsletters, and keep tabs on our Event Calendar to stay informed of more great family events!