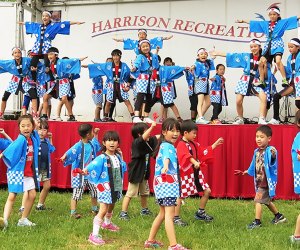 20 Spring Festivals and Fairs for Westchester and Hudson Valley Families
Despite the mild winter we've had, it's always exciting to anticipate the arrival of spring. Beyond the changes in the natural world, another sign of spring is the abundance of spring festivals, fairs, and celebrations. Another rite of spring is that we round all of these up for our readers! Below are 20 of our top picks happening throughout Westchester and the Hudson Valley. These include sheep-shearing festivals, Earth Day festivals, cherry-blossom festivals, cupcake festivals, spring-themed festivals, and assorted others.
Many of these events are annual traditions. For 2020, the White Plains Outdoor Arts Festival returns after a year's hiatus, whereas the annual Mother Nature Spring Craft, Gift & Psychic Festival will not be held, nor will StrawFest (the latter owing to the closing of the College of New Rochelle). For some others, details have yet to be announced, so be sure to follow us for updates.
Be sure to check out our Spring Activity Guide for more seasonal fun, sign up for our newsletters, and keep tabs on our Event Calendar to stay informed of more great family events!