Best Things To Do in Westchester and the Hudson Valley with Kids this Spring: Our Spring Fun List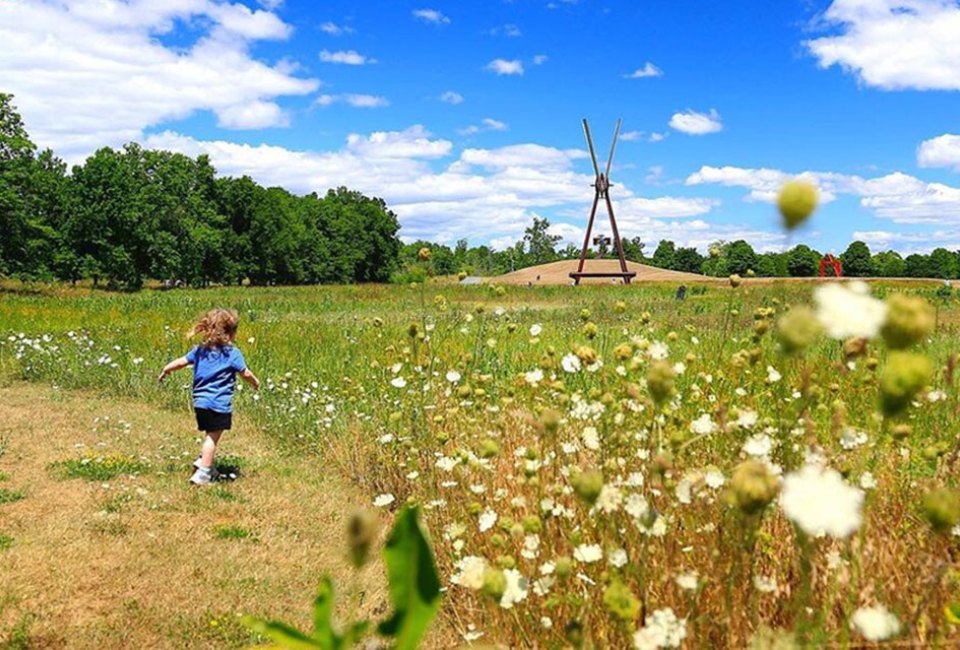 4/9/23
- By
Lisa Johnston
Spring activities in Westchester and the Hudson Valley will have you trading in clunky boots, mittens, and winter coats for fresh air, parks, and farm fun. Get outside and take advantage of all the seasonal delights New York offers!
We've curated a list of 15 great things to do this spring in Westchester and the Hudson Valley. Our picks range from exploring local farms to taking in the world-class installations at Storm King.
You'll find more seasonal picks in our Spring Fun Guide, and our Event Calendar is jam-packed no matter the date.
Sign up for our newsletters to get stories like this delivered directly to your inbox.
Great Things To Do in Spring with Kids in Westchester and the Hudson Valley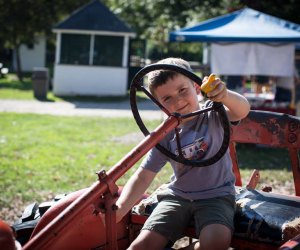 Get behind the wheel of a tractor Muscoot Farms.
1. Spring programs at local farms
Kids can meet farm animals and more at the great family-friendly farms in the area. In the Little Explorers program at Muscoot Farm on Tuesdays, kids can enjoy crafts as well as animal and nature activities.
2. Nature center programs
The Westchester county parks offer a variety of children's programs throughout the year, but some special ones are on the schedule to celebrate spring, including great hikes.
3. Legoland is open for the season
Check out the special seasonal kids' programs at the Legoland Discovery Center at Ridge Hill. Or take a day trip to Legoland New York in Goshen.
RELATED: Great Spring Day Trips for Families Near NYC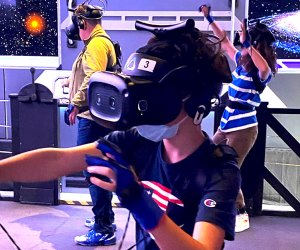 Choose an adventure at The Edge Virtual Reality.
4. Indoor fun at The Edge VR
Have a far-flung adventure without leaving Westchester at The Edge VR. The light gear allows for an advanced, free-roam VR experience superior to that of a standard VR headset.
5. Storm King Art Center
Take a day trip over to Storm King Art Center, but be sure to reserve your tickets in advance.
6. Programs at local museums
Check out the weekend story time at the Westchester Children's Museum, with multiple time slots every weekend in April and May. Read more about local museums with programming for kids.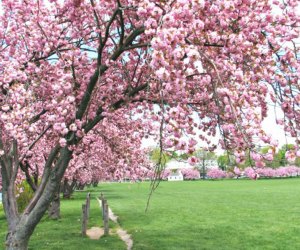 Cherry blossoms will soon be in bloom at Harbor Island Park.
7. Spring cherry blossoms
Marvel at the gorgeous cherry blossoms at Harbor Island Park, which is also home to one of our favorite local playgrounds. Check out our full rundown on cherry blossoms in the area.
RELATED: Petting Zoos for Kids in Westchester and the Hudson Valley

Take in the butterflies exhibit at Lasdon Park. Photo by the author
8. The Butterflies exhibit at Lasdon Park
Check out Lasdon Park & Arboretum's newest exhibit, Amazing Butterflies, which runs through May 7. Don't miss a walk through the dinosaur garden while you are there.
9. Ziplining in Purchase
Conquer the obstacle course at Boundless Adventures. It's great for the 7+ crowd.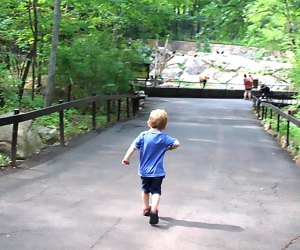 Hit the trails at Bear Mountain State Park. Photo by Mommy Poppins
10. Spring at Bear Mountain State Park
Hit one of the many hiking trails at Bear Mountain State Park and finish off with a picnic by the lake, a carousel ride, or a visit to the Trailside Zoo.
11. Scenic spring bike rides
Pump up your tires and go on one of these safe and scenic bike rides.
12. Earth Day celebrations
Check out the many Earth Day celebrations in the area, which include birding and a festival in Ossining.
RELATED: 100 Things to Do With Kids in New York State Before They Grow Up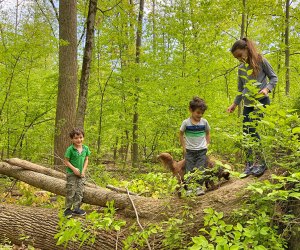 Explore one of Westchester and the Hudson Valley's many kid-friendly trails. Photo by Sara Marentette
13. Kid-friendly hiking trails
Enjoy the outdoors this spring. Strap on your boots and explore some of these kid-friendly hiking spots.
14. Family-friendly restaurants
Spring is the start of outdoor dining at restaurants all over Westchester. Hang outside at one of Westchester's beer gardens—or a kid-friendly restaurant.
15. Spring getaways
Need to get away? Explore our Guide to Day Trips and Weekend Getaways for inspiration, or check out this list of family-friendly New York hotels for a staycation.
This post was updated in March 2023.
Unless noted, photos courtesy of the venues.