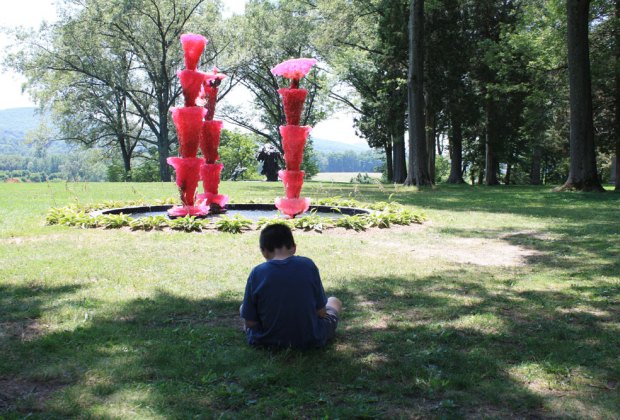 Storm King Art Center: New Windsor's Outdoor Art Gallery for Families
We are so fortunate to live in an area rich with art and history, and when you're looking for something new to explore, New York City is just a train ride away. Although I love finding ways to infuse culture into my boys' lives, taking them to a museum not specifically designed for children is not my idea of a good time. At 4 and 8 years old, they're loud, and their attention span and ability to stay quiet and calm while exploring exhibitions is (understandably) limited.
So when I first learned about Storm King Art Center, an outdoor art exhibition space in New Windsor, it seemed like the ideal way to enjoy art and creativity with my boys—without unreasonable expectations. While Storm King bills itself as a place for children of all ages, is it really an ideal outing for younger kids? We recently visited and have details and tips to help you make the most of your visit.
Storm King Art Center is truly massive. It's hard to overstate the grounds' beauty, which are surrounded by the Schunnemunk and Storm King mountains and take up more than 500 acres. The Art Center is home to over 100 sculptures, some of which have been there since the 1960s. You're greeted by colossal art from the moment you drive in, setting the stage for a truly wondrous experience. My sons were able to soak in and appreciate their surroundings without worrying about keeping still or being too loud; and because the grounds are so expansive, they had a blast (and got a workout) simply dashing from one exhibit to the next.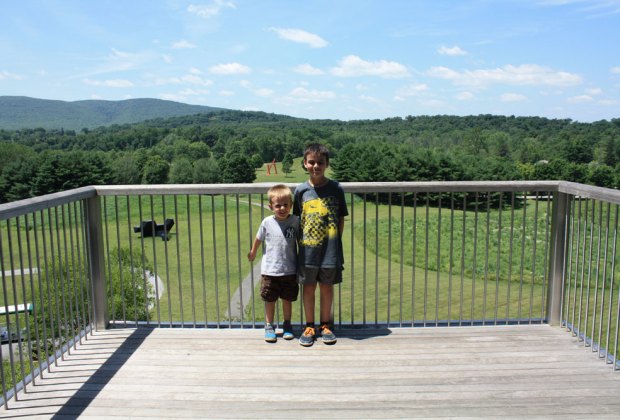 Storm King is only open April through October.
With so much open space, it may be difficult for little ones to remember they are not in a traditional park and the exhibits are not play structures, so we've highlighted some general rules to keep in mind when visiting Storm King, all intended to preserve the art and its grounds. We also have useful tips for for visiting with children.
Rules for the grounds and sculptures. Ball playing, Frisbee and similar games are prohibited on the grounds. Touching and climbing on the sculptures is also off-limits, though you can walk right up to them. Many are so large in size and scope, standing just inches from them is enough to overwhelm the senses (just keep in mind little ones will likely be tempted to reach out to touch if they are standing so close).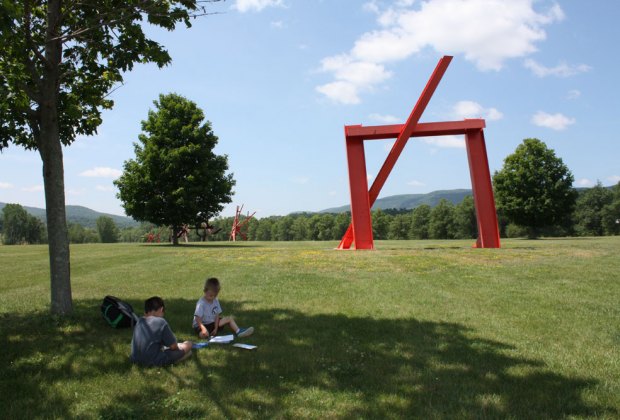 You can't touch the sculptures, but you can walk right up to them.
You'll never see it all in one visit. On the advice of the guard in the entrance booth, we parked in the South Lot. It was an ideal location for a first-time visit because we could wander around and gawk at (I mean, appreciate) the art, and it's a short walk from the Visitor's Center. Be sure to ask for a map when you park to make it easier to plan your route.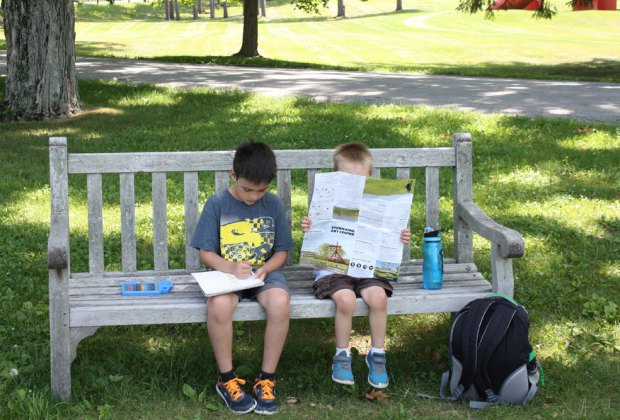 Make sure you ask for a map, and don't forget the sunscreen.
Strollers? Bring a lightweight stroller if there's even a slight chance you might need one. My 4-year-old almost never uses one anymore, but I brought one, just in case, and was glad I did. We were able to extend our visit by at least another hour. Outside bikes and scooters are not permitted. Rental bikes are available; however, they are only for adult riders. There are also trams that drive around the grounds if you find yourself too far from where you intended.
Bathrooms. Most bathrooms are porta-potties. The ones we saw were very clean, but use the bathrooms on Museum Hill if you require changing tables.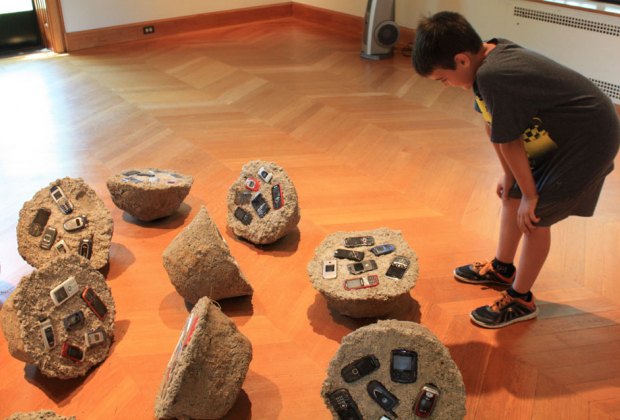 There are more exhibits inside the Visitor's Center.
The Visitor's Center. You'll find more more exhibits inside the Visitor's Center, as well as a gift shop with art-themed books and toys for kids and adults.
Eating and Picnicking. You're welcome to eat on the grounds at designated areas located throughout the grounds (many in the shade). Eating next to the sculptures is prohibited. There is also a café that sells sandwiches and salads.
Bring crayons and a sketch pad. My older son loved trying to sketch the sculptures, and it was an easy way to take a break and relax.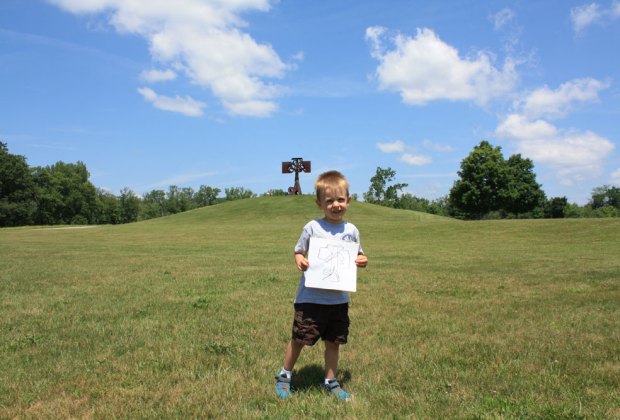 Bring some crayons and paper for a relaxing break.
Storm King Art Center is located at 1 Museum Road in New Windsor and is open Wednesdays through Sundays, April through October, from 10am to 5:30pm. From Memorial Day to Labor Day, weekend hours are extended to 8pm. Admission is $15 for adults and $8 for kids 5-18. Kids 4 and under are FREE. Many local libraries (including Chappaqua, Irvington and Mount Pleasant) also have free passes that residents can check out.
Check out our Summer Activity Guide for more ways to enjoy Westchester and Lower Hudson Valley with kids.