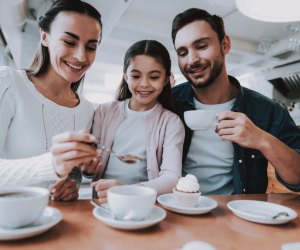 Indulge Mom at these Philly Mother's Day Brunches
Mother's Day is a time for Philly kids to pause and celebrate all Mom does for the family. One classic way to show her how much you love her is by taking Mom to out to eat. There are many options both in the city and in the 'burbs. Sometimes it can be overwhelming to find a venue that will be fun for both Mom and kids. So, we have rounded up plenty of choices including brunches, lunches, teas, and dinners that can entertain the kiddos while making Mom feel special. After all, Moms don't want to do dishes on Mother's Day! No matter what you pick to do for Mom's special day, call or email ahead to make reservations, because many of these events sell out well before Mother's Day weekend rolls around.
If you're looking for something to do after brunch, check out our event calendar for more great ways to celebrate mom.