Great Outdoor Birthday Party Places for Kids In and Around Boston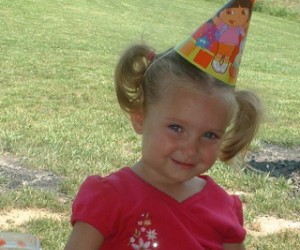 For kids who love animals, nature, and adventure, an outdoor birthday party just seems right. Even if your young adventurer's birthday is in the winter, there are good options for outdoor parties. And at this time of year, it almost seems criminal to be indoors when you could be outside enjoying the fresh air and sunshine.
However, planning an outdoor party can be tricky. The weather is always a wildcard, so you want to minimize the variables. This means having a party somewhere you can choose a package and know exactly what you're getting. It also means that at least part of the party is under cover, so you don't have to worry about nixing the whole thing if the weather isn't cooperating. I've found four really fun party places for kids in and around Boston that fit the bill – read on, and starting planning an epic outdoor birthday celebration!
Mass Audubon Habitat
Habitat is a lovely place to visit any time with kids of all ages, but it would be an extra special treat for your budding naturalist (ages 6-10) to have a birthday party there between September and June. We've heard great things about the instructors, who aren't at all shy about getting the kids in touch with nature in an interactive, hands-on way.
What's included: Habitat staff will lead the children in a 90-minute program, which always includes some time outside. There will be 2 teachers with the children in a single group. (They ask that you provide an adult to accompany them). Then everyone returns to the library for refreshments. You choose from several party themes, like Water Wonders (netting), Garden Party, and Happy Bird-Day.
When: Parties can be held weekday afternoons from 3-5 pm or from 3:30-5:30 pm, September - June
How long: Two hours
Food: Bring your own
Number of guests: Maximum 15 children
Ages: 6-10
Parking: Free parking available in lot
Location: 10 Juniper Road, Belmont, MA 02478
Contact: Fran Hutchinson 617-489-5050 ext 207 or jhiggins@massaudubon.org
---
Tangerini's Farm
Tangerini's Farm offers an authentic, good-old-fashioned farm party: hay rides, a hay maze, pumpkin picking (fall) or a craft project (spring), and use of use of an old mule stall as a party room.
What's included: In the fall (September 15-November 15), parties include a party area, hayride, pumpkin picking and decorating, and a hay maze, made up of about 300 bales of hay that have been stacked into long, dark tunnels. In the spring and summer, the only variation to the party package is a craft project instead of pumpkin picking and decorating.
When: May 1 through October 31. Weekend parties start at 10 am, 12:30 pm and 3 pm, weekday parties can start almost anytime
How long: 2 hours
Food: Bring your own
Number of guests: 30 maximum
Ages: 2 to 9
Location: 139 Spring Street, Millis, MA 02054
Parking: Free lot parking on-site
Contact: call 508- 376-5024 or visit their Farm Birthdays page
Good to know: The hay maze is dark, even during the day. Bring flashlights!
---
Franklin Park Zoo
At Franklin Park Zoo, you can have a DIY party, where you rent the party space and pay for zoo admission separately (discounted). We have been to a party like this, and it was great, but if you want everything included, spring for Beau's Birthday Bash Package (see details below).
What's included: 2 hour room rental, 16 kids meals, 24 admission tickets, 1 Animal encounter (15-20 min), total of 48 train, carousel and jeep safari ride tickets, 7 solid gold color tablecloths, giraffe-print tableware (plates, cups, napkins) for cake cutting, and 16 safari pith hats
When: 10:30 a.m. to 12:30 p.m. or 1:30 to 3:30 p.m. weekdays and weekends
How long: 2 hours in the room – you can hang out in the zoo as long as you want (during regular hours, of course)
Food: Bring your own cake, 16 kids meals included in package
Number of guests: Package includes zoo admission for 24 people (16 kids and 8 adults), but you can add on meals and tickets for additional guests
Location: 
One Franklin Park Road, 
Boston, MA 02121
Parking: Parking is ample and free
Contact: call 617-989-0113 or 617-379-5181 or email MPolk@zoonewengland.com
Good to know: No balloons are allowed, and they recommend you register for a party at least two months in advance
---
Kimball Farm
Although they don't offer a birthday party package per say, Kimball Farm in Westford does have a deal that would make planning a small party for your child fairly simple: Give Me Five. You choose 5 of several options for your guests, which include a round of mini-golf, a bumper boat ride, an animal adventure, and ice cream. Audrey has had a couple of parties for her kids at Kimball Farm, and says it was not only a blast, but easy, too.
Note: If you're planning to have more than 40 guests at the party, Kimball also has terrific options for private events, like an Ice Cream Buffet Outing Package or a Great American BBQ.
What's included: Give Me Five includes any combination of 5 of the following: 1 round of Waterfall Run mini golf, 1 round of Forbidden Mine mini golf, Bucket of balls at the Driving Range, Round of 9-hole Pitch & Putt, 1 Bumper Boat ride, 1 regular ice cream, frappe or regular sundae, $6.00 Play Card good at the Olde Sawmill Midway Arcade, 1 Admission to Animal Adventures, and 4 Tokens for Grand Slam Batting Cages
When: 10 am - 9 pm daily, deal package must be purchased before 5 pm
Food: You can choose to have ice cream as part of the deal, which I would recommend doing instead of having cake (you can't bring outside food to Kimball anyway). There's also a full menu of food available at the Grill and Seafood Shack (extra $).
Location: 400 Littleton Road, Westford, MA 01886
Contact: 978-486-3891