5 Sleepaway Summer Camps for Kids with Food Allergies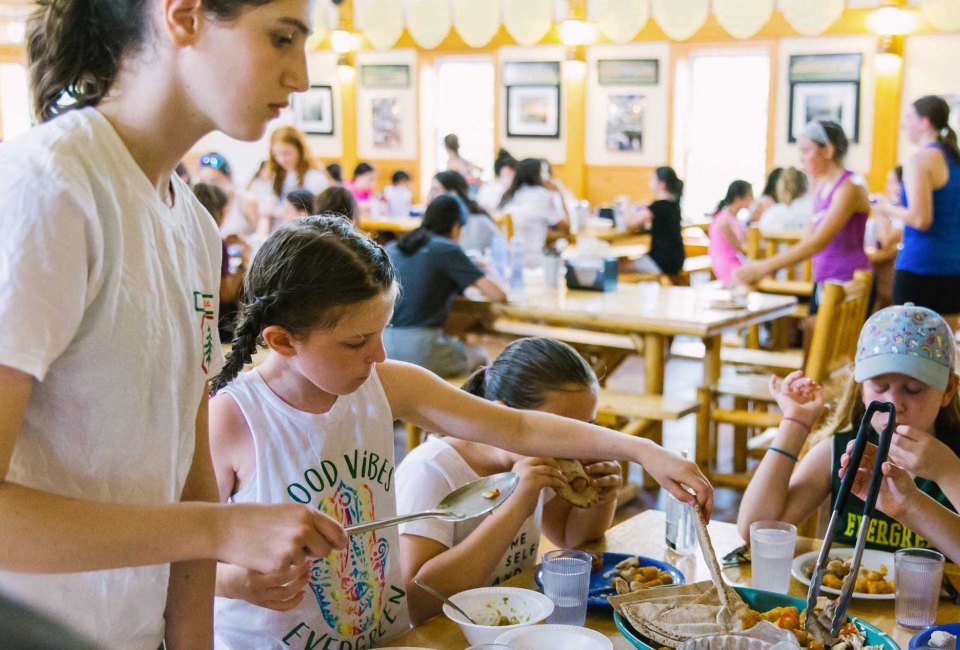 4/3/13
- By
Tara D
I would love for my kids to have a sleepaway camp experience, but food is an issue – a big one. We have multiple intolerances and allergies, including nuts and gluten. I've done some research and found a few sleepaway camps where kids with food allergies can have a traditional summer camp experience without food worries (or feeling out of place). If you're looking for peanut-, nut-, gluten-, or dairy- free camps, check out these places within a reasonable driving distance from Boston. Some of them also have Kosher, vegetarian, and vegan options too!
If the idea of sending your child to an overnight camp is still too daunting, take a look at our Camp Directory in the Boston Summer and Vacation Camps Guide -- you'll find an abundance of fun day camps in the Boston area.
---
Camps Kenwood and Evergreen for Boys and Girls
Wilmot, NH
Ages 8-15
Camps Kenwood and Evergreen for Boys and Girls, brother and sister camps, are peanut and nut free. They can also accommodate for gluten, dairy and albumen. Read more about it here. The focus is on character and friendship development, and although the boys and girls are separated during the weekdays, the two camps get together for activities during the evenings weekends.
Camp Tel Noar
Sunset Lake in Hampstead, NH
Ages 8-16
Camp Tel Noar is a co-educational Jewish cultural camp for children, run by the Cohen Camps. It is a peanut free and nut free facility, all the food is Kosher, and they can also accommodate other allergies and vegetarian diets. If you're worried about sending your kids too far away, this camp may be the perfect compromise: It's just an hour away from Boston.
Camp Celiac
North Scituate, RI
Ages 8-16
For one week each summer, Camp Aldersgate in Rhode Island becomes a gluten free camp. It's called Camp Celiac, and this year it will run from August 11-16. Campers get a traditional sleepaway camp experience without having to think about whether the food is safe for them. Because the camp is only one week, and celiac camps on the East Coast are a rare breed, spaces fill up very quickly. If you're interested, I recommend checking out their website very soon.
Camp Emerson
The Berkshires, MA
Ages 7-15
A coed camp based on individual choice, Camp Emerson supports all food allergies. The camp is completely nut free, and they have campers with dairy, nut, wheat, soy, egg and fish allergies. Parents of kids with Celiac will be happy to know that they always have gluten free options available, made in a gluten free kitchen area. Vegetarian and vegan kids are welcome, and the camp has a dietician and nurses on staff. Campers have access to the kitchen, food labels and chefs. The camp owner/director has an egg allergy, so you can feel confident that she takes these things very seriously.
NJY Camps - Camp Nah-Jee-Wah
Milford, PA
Grades 1-6
A Jewish camp with science, sports, arts, and water play offerings, camp Nah-Jee-Wah also has a gluten free program. The food is made in a dedicated gluten free and Kosher kitchen and is accredited by the Gluten Intolerance Group (GIG).
If you're not ready to send your little one off to camp, or you just don't want the kids to have all the fun, you may be interested in the Gluten Free Family Camping Weekend from May 31 to June 2, 2013. The family camp is a partnership between NJY Camps and the Celiac Disease Center at Columbia University.
---

Sign up for our free
newsletters.
Mommy Poppins is a family activity website that helps people find things to do with kids.
©
2023
MommyPoppins. All Rights Reserved.
mp-prod4-v4.32.99
We use cookies and other data collection technologies to provide the best experience for our customers.
Learn More