19 Free and Cheap Online Summer Camps in 2021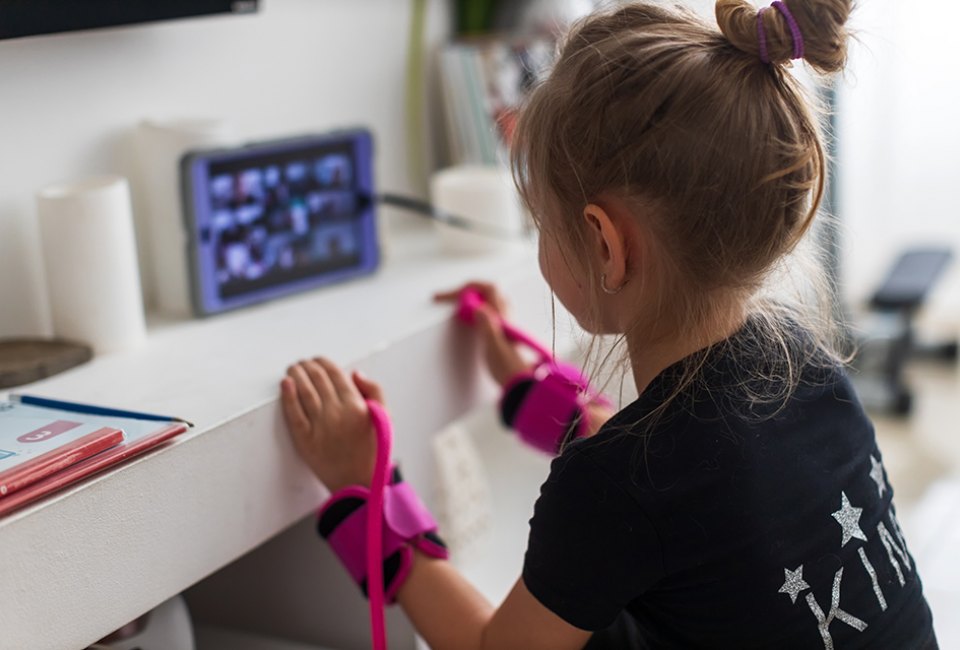 6/22/21
- By
Drew Kristofik
Need to fill a week or two of summer camp this summer? Or, not ready to send the kids back to a full-time day camp? Good news: There are a number of FREE online summer camps from top-notch organizations and nonprofits that still have open weeks!
These virtual camps from the likes of 4-H Club and UNICEF are open to kids all over the US, from Boston to Los Angeles, so kids in cities thousands of miles apart have a chance to meet and connect with kids they might otherwise never have known. We love that most won't cost you a cent and might just help fill a few hours of your kid's day with some really fun summer activities. Find more virtual summer programs in our Camp Directory, or check out our local Summer Camp Guides for in-person options.
The secret sauce to devising your at-home summer camp in 2021 is that you can mix and match programs from multiple sources. There's never been a better time to try new things.
Grades pre-K through 12
At your own pace
The 4-H Club's online summer camp offers kids a variety of fun learning activities based on the natural world, including animal study, gardening, and the environment, as well as additional resources and gear to help campers continue growing and learning all summer long. The online at-home activity guides provided on the 4-H camp website provide a variety of hands-on projects with free printables and activity guides.
Ages K – Middle School
Weekly modules at your own pace, but starting June 27
The New York Public Library offers families six weeks of virtual summer camp activities that can be done both at home and in your community. Programs emphasize STEAM learning and literacy skills. The library is also hosting its annual writing contest and summer reading challenge, as well as a number of FREE educational downloads.
Ages 2-8
Weekly but at your own pace
Every week in July, parents who are signed up for the Khan Academy Kids app (available for smartphones, and tablets) will receive an email with a self-paced schedule of suggested activities for reading, learning, playing, and creating. Families can use what works best for each child, with weekly themes including dinosaurs, space, animal adventures, and more.
Ages 8 and up
At your own pace
Older Khan Academy kids (and newbies) can have their own free math-focused summer, with grade-level programs for grades 3-8 and special math programs in geometry, algebra 1 and 2, and pre-calc.
Grades pre-K through 12
Weekly, at your own pace
Wide Open School provides camp-like activities and learning support for kids in grades pre-K through 5 and 6 through 12, including plenty of emotional support options and digital citizenship. It also provides printable worksheets to help with planning and scheduling.
RELATED: 10 National Reading Contests and Challenges for Kids This Summer

Power up with UNICEF Kids. Photo courtesy UNICEF USA.
Ages 6-12
At your own pace
Camp@Home with UNICEF Kid Power features 75+ short videos (sports, crafts, cooking, campfire songs, and more) that inspire kids to "press play" on-screen, then go play "off-screen." As kids have fun and learn new skills, they'll also make a global and local impact because the more they play, the more they unlock donations to help other kids.
Grades K-12
At your own pace; new programs daily
Microsoft teams up with Smithsonian Museums to add a little natural history and regular history to the STEM stream. Participants in this online summer camp receive a "digital passport" and can collect digital badges when they complete a workshop—so they can document their summer learning journey with accomplishments as they "travel" through each theme.
Any age
Ongoing at your own pace
STEM-loving kids will love all there is to explore at this virtual camp run by the National Center for Families Learning. Options include "Mission to Wonder," "Build Your Own Wonder City," and more topics—with skills focused on music, math, health, fitness, and lots of other topics.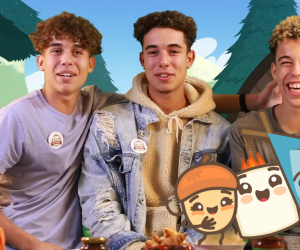 Hang out with new friends at Camp Bonkers. Photo courtesy Camp Bonkers
Ages 6-12
July 2021 (more details TBD)
Pack your bags, grab the sunscreen, and report to… YouTube!? Camp Bonkers is an irreverent digital twist on summer camp, offering kids a safe and creative space online in the comfort of their own homes. Focused on Roblox, updates for 2021 are still coming—but you can sign up here to stay in the know.
Ages 4 and up
July 12 – August 6
Crafting store Michaels is hosting weekly activity sessions for kids for four weeks from mid-July to early August. The sessions start at 4pm central and follow a weekly theme, such as yarn or "play with paper." You can download project instructions too and the store, of course, supplies materials lists. Register ahead of time for FREE.
Ages 3-10
At your own pace
Molly Simms is cooking up virtual camp activities for kids with the folks at OshKosh B'Gosh, and the result is a curated list of summer fun activities parents can do with younger kids, or older kids can try on their own.
Ages 7-12
Weekly, at your own pace
No more slouching on the couch! A cool roster of excellent coaches (lots of Olympians, including Johnny Weir) teamed up under the auspices of a partnership between NBC and Chelsea Piers in NYC in 2020, and the result is an arena-full of videos designed to get kids up and breaking a sweat. Soccer, basketball, cardio, gymnastics, and sportsmanship all come in to play. It's all available on-demand now for some summer sweat sessions.
Ages 3-10
At your own pace
GoNoodle has a mass of great dance videos curated just for kids. A number of them include downloadable activities, crafts, or lessons to go with the dancing brain break! Check out the "Don't Read Like a Robot" video. Think of these as camp day interstitials, just a little fun break between coding and saving the world.
Ages 4-18
At your own pace and various live sessions
In addition to some very reasonably priced virtual summer camp options, the Girl Scouts' website is packed with activities for all ages that can be molded into a summer camp experience. From creating banana boat snacks (pre-K) to creating an underwater museum (grades 11-12), the Girl Scouts have some fun ideas to share. And you don't have to be a Girl Scout to join.
Inexpensive Virtual Summer Camps
Grades K-8
June 7-August 13 but at your own pace
Camp Kinda sets campers up with 1-2 hours' worth of activities each day, all connected to a weekly theme. Options range from exploring the weather to jumping into the world's craziest sports. There's also a junior camp available for ages 3 to 6. The virtual summer camp launched brand-new content for 2021, so if you participated last year, there's no fear of repeats. Just $25 per family to access the entire season of activities.
Ages 7-10
Three-day sessions: Aug. 17-19; Aug. 24-26; Aug. 31-Sept. 2
Sign up for a three-day STEM and space-focused nearly free virtual camp from the venerable Kennedy Space Center. Kids join Space Center educators via Zoom for hands-on activities and learning that varies by session. Topics include launching, moon landing, deep space, Mars, and plenty of science, physics, and chemistry. After registration, campers receive an activity kit in the mail to use during camp. Kits cost just $65 each; $25 for additional kits.
Grades 2-9
Various summer sessions
Kids can log on to learn Scratch, robotics, and other coding programs with this online summer camp. Programs and pricing vary but one example is a four-day, hourlong Scratch Ninja class that is currently discounted to $84.
Ages 9 and up
Varies, but starts July 5
This performing arts center is offering a number of weeklong musical theater, poetry, and performance-based virtual camps this summer. Prices start at $75, but there is also a FREE summer camp option for serious teen musicians that begins in August (register by July 1).
19. Soccer Stars@Home
Ages 3-12
Weekly, begins June 30
Kids can join a weekly soccer session for the whole summer season with the virtual camp from Super Soccer Stars United. Join teammates virtually and coaches will take kids through the day's lesson right at home or wherever they may be camped out this summer. Prices start at $155 for preschoolers for the entire summer season and $180 for the big kids.
Find more virtual camp options, many with live instructors, happening in summer 2021.
A version of this article first ran in 2020 but has since been updated. Additional reporting by Marisa Iallonardo.
Click Here to Sign Up!