6 Favorite Brooklyn Prenatal Massage Spots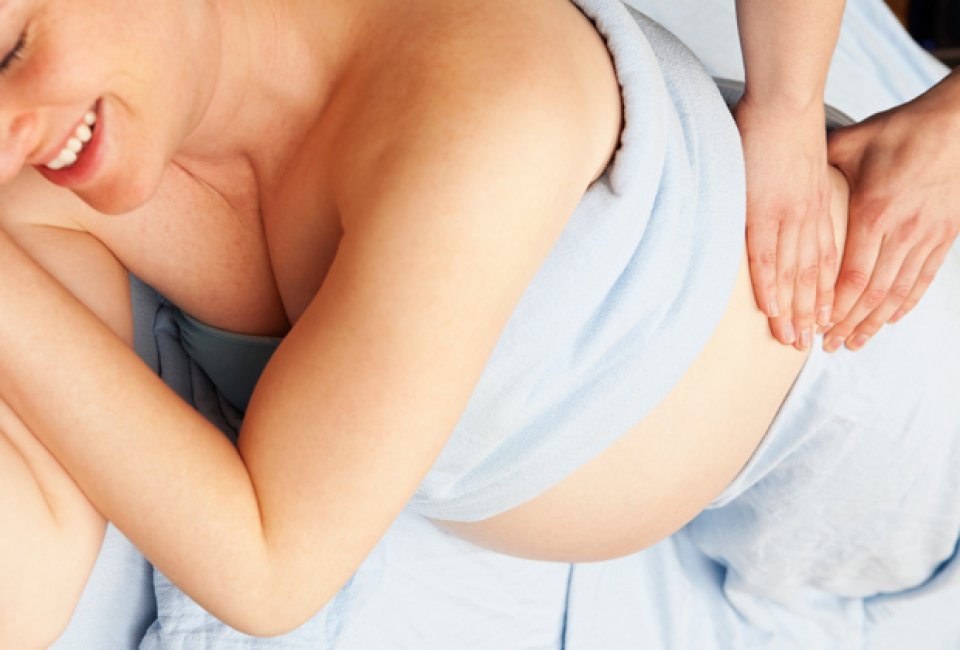 2/15/16
- By
Sarah G
Pregnancy, for all its blissful reward, takes an undeniable physical toll on a woman's body. Along with regular prenatal care, a top-notch therapeutic massage can work wonders to relieve muscle aches, reduce swelling and lower stress and anxiety for the mama-to-be. Not to mention growing humans is hard work and opportunities to indulge should never be passed up.
With the aches and pains of pregnancy still vivid in our minds, we rounded up six of our favorite Brooklyn prenatal massage spots. Among our picks, Swedish massage, with its focus on gentle muscle relaxation and boosting blood and lymphatic circulation, is often the prenatal massage therapy of choice, with add-on services available. Check out our NYC Baby Guide for more pre- and postnatal tips and services.
Note: Many massage therapists avoid prenatal massage during the sensitive first trimester, focusing on the second and third trimesters. While a side-lying position is always considered safest, a few of our picks also offer a face-down position with special tables or pillows, a rare position for the overly pregnant and thus, one more indulgent treat. The American Pregnancy Association cautions that some of these tables still can apply unsafe pressure to the abdomen and should be used with caution. Make sure your massage therapist is certified in prenatal massage and check in with your prenatal care provider before booking an appointment.
d'mai Urban Spa — Park Slope
718-398-2100
With a gentle mix of Swedish and deep-tissue massage, prenatal massage here focuses on relieving typical stress areas such as the lower back, legs and hips. It ends with a minty cool compress applied to the legs to relieve swelling. Customers can pick from 60- or 90-minute massages. Add on a spa pedicure and you'll never want to leave.
Element Natural Healing Arts — Carroll Gardens
718-855-4850
Prenatal massage is just one service in a host of offerings at this holistic therapies practice. Customers pick a preferred position (side, face-down, propped up) and massages are offered right up to term, as well as gentle postnatal sessions at this Brooklyn spot that emphasizes holistic therapies. Opt for a pre-massage facial to really unwind or consider acupuncture for that overdue bambino or to relieve nausea. Massages are offered in 30- to 120-minute sessions.
RELATED: Baby Massage Classes in NYC to Soothe Your Newborn
Massage Williamsburg — Williamsburg
917-538-6560
Pick from a one-hour or 90-minute massage where the focus is on providing gentle relief to the hips, lower back, neck area, achy legs and swollen ankles. Customers can choose to lie prone using the Prego Pillow support or on the side, using supportive, body-hugging pillows.
Melt — Fort Greene
646-450-6358
The focus here is on individualized treatment that addresses the aches and pains of pregnancy, including stress, and swelling and high blood pressure and, hopefully helps to ease postpartum recovery. Choose from 60-, 75-, or 90-minute sessions. Customers lie on the side, propped up with pillows. First-time moms might also check out the childbirth education class Melt hosts, or even one of its prenatal yoga sessions.
RELATED: Safety First! Top Babyproofing Companies in NYC
Opal Massage — Park Slope
718-857-6183
This cozy practice offers custom-blended oils and 70- to 90-minute sessions. Opal does not offer an abundance of spa services—as do others on this list—but specializes in an individualized approach, resulting in a serious local mom fan base. Massage therapists take their time and customers walk out deeply relaxed.

The Green Spa & Wellness Center — Bay Ridge
718-921-6100
With a focus on natural products and a menu of spa services, this spa offers gentle 60- to 90-minute prenatal massages. Massages can be combined with pregnancy-friendly treatments such as a vegan spa manicure and pedicure, and body exfoliation and facial that addresses the hormonal challenges of pregnancy.
Top image via iStockphoto.
Click Here to Sign Up!
i