How to Hire a Baby Night Nurse for Your Newborn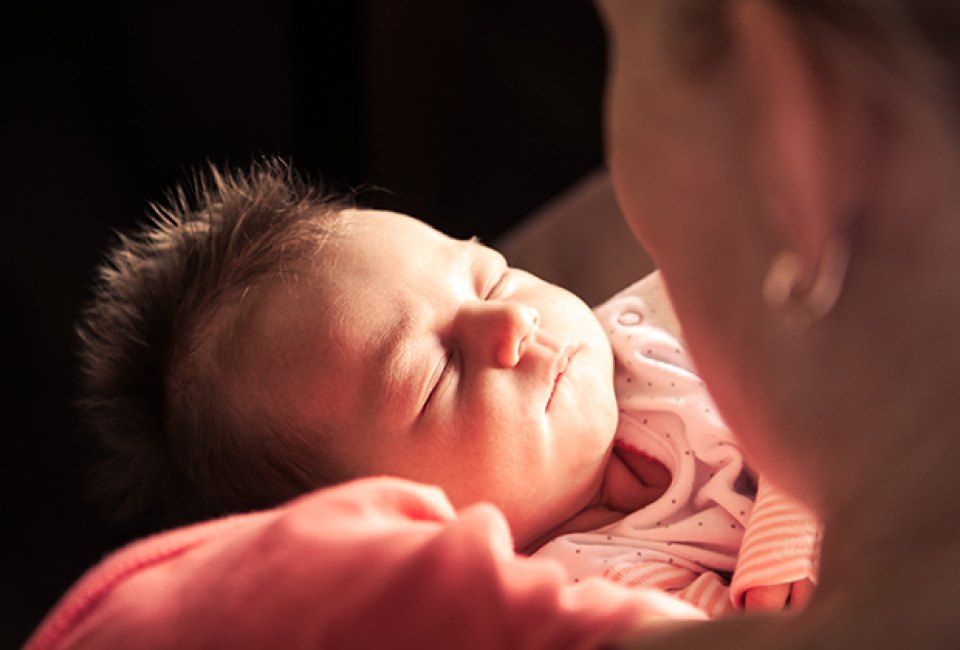 2/11/20
- By
Sarah G
When her baby was just three weeks old, Rachel Beckerman's maternity leave was up, and she returned to work part-time. Her husband had already returned to his full-time job. Sleep-deprived and juggling two demanding careers while caring for a newborn, the Manhattan couple was desperate for help. "We needed to be able to function in our jobs during the day," Beckerman said. "We needed someone to help with night feedings. And as first-time parents, we also needed help learning some of the baby basics."
Enter the baby night nurse or nighttime nanny.
While these newborn care professionals might seem to be a luxury reserved for the wealthy, especially given the cost (more on that later), anecdotal reports say hiring a baby night nurse to help out during the early days after a child is born is gaining steam, especially for parents of multiples and households where both parents work outside of the home, a much more common scenario these days. They are non-medical (the term nurse is misleading), and they may work 12- to 24-hour cycles feeding, burping, diapering, washing, and even sleep-training your newborn. Families generally hire night nurses for several weeks to a few months, but some parents may opt for just a few nights to gain a little sleep in those early sleep-deprived days.
To find a great baby night nurse, start by asking friends and co-workers for recommendations. If you've joined a parenting group, which we recommend, post a query for night nurse recommendations; you might be surprised at the number of referrals you receive. Babysitter and nanny agencies often provide nighttime caretakers, although you should do your due diligence with background checks and reference screening. The Park Slope Parents group, for example, lists one such local agency focused on night nurses, Lullaby Baby Nurses. Still, there are many individual recommendations if you mine the listserv archives. For further guidance, check out tips from the International Nanny Association.
RELATED: Best Baby Sleep Aids to (Hopefully) Get Baby to Sleep Through the Night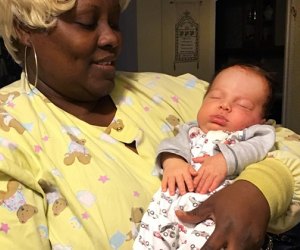 Baby night nurse Alicia Wilson cradles a newborn under her care. Photo courtesy of Wilson.
Having a great night nurse experience, much like hiring a nanny or babysitter, often boils down to finding the right fit for your family, clearly communicating your expectations, and meticulously checking references and backgrounds. "You should ask your baby nurse how much experience she has, what type of experience and why she became a baby nurse," says Alicia Wilson, who works as a night nurse in Manhattan and Brooklyn and specializes in multiples. "There are a lot of schools where a person can go and get certified to be a baby nurse in one day, which is ridiculous. So, really get them to explain exactly what they've done, where, and for how long. Then check those references."
Nighttime infant caretakers should be CPR and first-aid certified and have extensive experience working with young babies other than their own. The Newborn Care Specialist Association and the International Nanny Association are valuable resources. With that training, baby night nurses can deal with sleep training, soothing and nighttime feeding, diaper area issues, and establishing a schedule for your newborn. More significant experience is required when a baby has colic, reflux, or other health issues.
Rates vary by level of experience and certification, but night nursing can be expensive; at a minimum, you'll pay $200-$300 nightly, or roughly $20-$25/hour. With that big of a price tag, however, usually comes years of experience, loads of glowing reviews, and plenty of peace of mind. Oh, and that precious jewel of early parenthood: sleep. "Most families with single babies, I have them sleeping through the night by 7 to 8 weeks," Wilson said. "With twins, it's usually by 10 to 12 weeks. Once they're on a nighttime schedule, the babies give me a signal when they're able to sleep longer, and then I change the schedule and get them to sleep longer."
Nighttime duties vary, but can be as hands-on or off as a family wishes. Household chores are not included. "Our night nurse, Valerie, took care of all the night feedings; I would pump during the day so she could feed him," said new mom Beckerman, who hired her baby night nurse through the Frances Stewart Agency. "She did bottle cleanings, changing, bathing, and general tidying of the areas of our home related to our son. She was also great at instructing us in how to do things without seeming overbearing. She was kind and knowledgeable and really helped us learn the basics over those first few weeks ... in addition to helping us get some much-needed sleep."
Enter to Win!