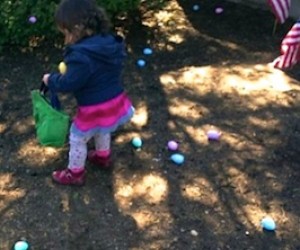 20 Things to do with Kids in Roslindale
I can't say enough good things about my neighborhood. Roslindale Village (and it really is a bit like a village) includes the square and its surrounding neighborhoods, and it is diverse, sociable, walkable, and fun. I feel more at home here than I ever did in the suburbs.
The fact that Roslindale is situated between Jamaica Plain and West Roxbury means that you've probably driven through it on your way somewhere else. Here are twenty reasons to stop and hang out for a while.
Parks, Pools, and Playgrounds
1. Fly a kite, hit the playground, or watch some local league baseball at Fallon Field when it's warm, or sled down some hills if it's snowy.
2. Take a walk up Fairview Street or Mendum Street to one of the quieter gates of the Arnold Arboretum; take a nature walk, or people or dog-watch around Peter's Hill. Brave souls (and older kids) sled down Peter's Hill, but there are also smaller hills and lots of snow for snow angels and snow people and animals.
3. Visit the newly renovated playground at the Wolfgang Mozart Elementary School, which boasts a rubberized surface and a piano key motif throughout.
4. Sit for a spell and people watch at Adams Park, which also hosts many of Roslindale's best community events: an Easter Egg hunt in the spring, a winter tree lighting, and the farmer's market, June-November.
5. Hit up the newly renovated Flaherty Pool, which offers open swim, lap swim, and lessons at very affordable prices.
Indoor Activities and Classes
6. Get your wiggles out at Julianne's Dance Workshop and Classes, which offers a fun, low key way to introduce your child to tap, ballet, and modern. Julianne's offers Friday afternoon classes for toddlers, and workshops throughout the week for varied ages and interests.
7. Check out the many affordable enrichment activities for kids at the Roslindale Community Center, which hosts the Tiny Tots Preschool as well as toddler and pre-school aged play groups. It's also home to a Boston branch of Tenacity, which provides tennis lessons, life skills, and after school programming for BPS elementary school kids at no cost.
8. Get cozy with morning baby and toddler story time on Tuesdays, and Monday morning films for preschool kids at the Roslindale Branch Library.
9. Take a class at Yang's Martial Arts Association, Boston, which offers a variety of kung fu and other traditional martial arts classes for kids and teens, as well as a kid's tumbling class.
10. Take circus yoga and learn to fly at the newly-opened Roslindale location of Akasha Yoga Studio, or sneak out and wind down with a weeknight class.
Cultural and Community Activities
11. While away the witching hours at one of three Thursday evening Holiday Wanders in December. Visit a holiday only pop-up shop for cupcakes or cocoa, do a bit of last minute shopping, and maybe even hear some caroling.
12. Plan on spending Saturday mornings June-November at the Roslindale Farmer's Market, which has quickly become an institution. Plenty of parking, lots of great kids activities, free samples, and amazing produce. Is it June yet?
13. Listen to some spoken word poetry, story-telling, or music at the long-standing family-friendly Roslindale Open Mike Night, held on the second and fourth Mondays of each month, at the Roslindale Congregational Church.
14. ...and check out some great jazz at Jazz in the Square at the same venue, on the first Friday of each month, at 7.30.
Support Local Businesses
15. Grab a coffee and a sandwich or a snack at Fornax Bread Company, in Roslindale Village. I love their chicken soup; my daughter loves their banana bread. Fornax also offers pies and holiday treats, available to order in advance.
16. This time of year I'm drawn to pretty, sweet, bright things, like ornaments and candles; Birch Street House and Garden has those things, cards, jewelry, and much more, including handmade gifts from local artists, and a kid's play area where little hands can keep busy while you finish shopping.
17. When Shanti-Tase of India of Dorchester opened a new location in Roslindale Square, we were over the moon. They have some of the best daal makhni I've ever had (even in India), and they regularly run cooking classes and workshops.
18. Go back in time with pizza and comfort food from Pleasant Cafe, which wears its 50s retro style with pride.
19. One of Roslindale's not-so-hidden gems, El Chavo, owned and operated by Roslindale residents Alejandro Rodriguez and Lucy Galvan, specializes in hard-to-find Mexican goodies. If you haven't made mole before, here's the place to go for warming spices and chiles (they also have the pre-prepared stuff), and tons of fun festive snacks and sweets.
20. One of our family's favorite family restaurants, Redd's in Rozzie has awesome comfort food with a Southern-locavore-twist. Crayons for kids, a great back patio, patient waitstaff, and bean bag toss make Redd's a great place to hunker down any season. They also do brunch.
---
Photo by author, Easter Egg Hunt, Adams Park.