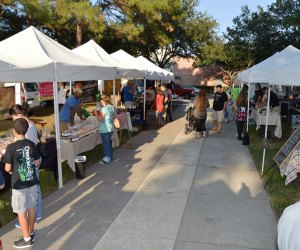 Shop Local & Fresh Goods at These Houston-Area Farmers Markets
Family trips to the local farmers' market are the best. There's just nothing that quite compares to walking past stands stocked with colorful produce and local treasures and knowing that whatever you bring home is going to be fresh, seasonal, and bursting with flavor. It's also a great way to encourage healthy eating with your kids; I know mine loves to pick out fresh fruits and vegetables to bring home each week!
No matter where you live in the greater Houston area, there's a farmers' market nearby. The city is also home to several farms where you can pick your own produce! Now, what are you waiting for - check out these local gems.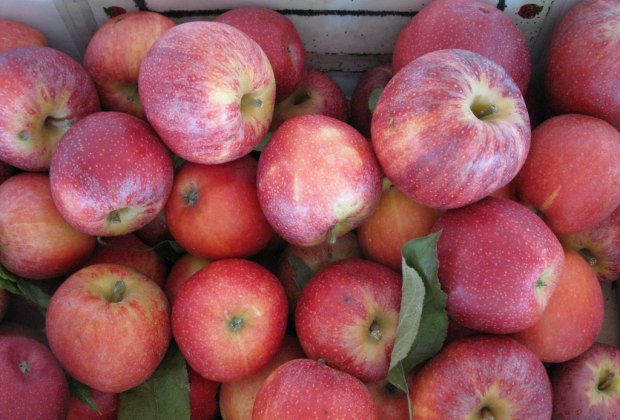 Westchase District Farmers' Market - Westchase
10503 Westheimer Road, Houston
713-780-9434
The list of items available at the Westchase District Farmers' Market is impressive, to say the least. You'll find seasonal produce, baked goods and prepared foods, dairy, meat, eggs, condiments, honey, nuts, sauces, and a variety of home and spa items, such as soap and hand-crafted woodwork. And if that's not enough to get you driving out that way, they also regularly feature live, local entertainment to enjoy as you shop.
Open at 3 p.m. every Thursday
Related: Exploring the Missouri City Edible Trail
Farmers' Market on Grand Parkway - Katy
1225 Grand Parkway, Katy
832-878-9806
This is my farmers' market of choice largely because it's less than five minutes from my house, open Saturday mornings (my favorite time to go), and the selection and variety of food and other items offered are unbeatable. All of the farmers' market staples are here - eggs, produce, and honey - with a lot of choice extras as well, such as freshly roasted coffees, natural cleaning agents, and bug sprays, and vegan and gluten-free foods.
Open 8 a.m.-noon every Saturday
Farmers' Market at Imperial - Sugar Land
234 Matlage Way, Sugar Land
281-677-7996
A trip down to the Imperial Sugar Factory doesn't just yield sugar anymore; instead, head over to Farmers' Market at Imperial for "a festival of food and fun" (an accurate tagline, to say the least!). In addition to vibrant, fresh produce, handcrafted honey and baked goods, the lengthy list of vendors also features unique arts and crafts. There are also local food trucks and include kid-friendly activities.
Open 9 a.m.-1 p.m. every Saturday
Pavlock Farms - Rosenberg
210 Huntington Road, Rosenberg
281-633-2459
Pavlock Farms has been in business for more than 30 years, and when it comes to the fresh quality of its fruits and produce its experience shows. The farm offers a selection of over 50 fruits and vegetables, as well as jams, jellies, salsas, and other jarred favorites. This family-owned business is focused on providing your family with high-quality foods that nourish the body while simultaneously satisfying your taste buds. This market is seasonal and typically opens in late April and closes in the fall. Check the Facebook page for the latest dates and times.
Open 9 a.m.-5:30 p.m. Monday through Friday and 9 a.m.-4 p.m. Saturday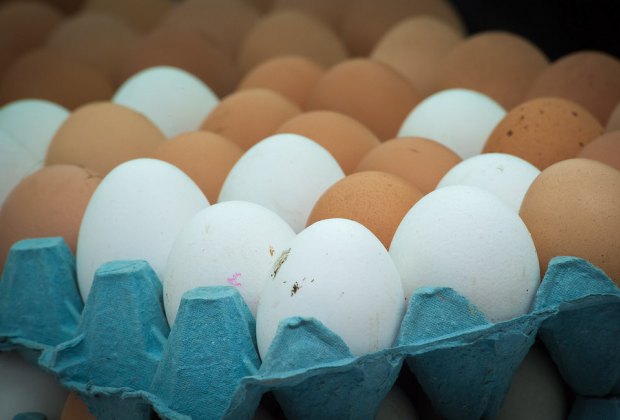 Pearland Farmers Market (formerly Pearland Old Townsite Farmers' Market) - Pearland
Pearland Town Center
Hwy. 288 and FM 518, Pearland
713-340-0712
This farmers market has a long list of vendors and gives local farmers who may not have enough of a bounty to get an actual booth an opportunity to sell their wares. There is also live music, ethnic food favorites, and prepared foods to enjoy as you select food to take home make this a special trip you won't regret taking.
Open 9 a.m.-1 p.m. the second Saturday of the month
Related: Family Farm Fun at Old MacDonald's Farm
Farmers' Market at Clear Lake Shores - Southeast Houston
1020 Marina Bay Drive, Clear Lake Shores
281-849-8647
Enjoy homemade tamales, empanadas and gourmet food from the Gulf Coast while you peruse this farmers' market. There are even treats for your four-legged family members. You'll also find handcrafted candles, collectibles and crafts, flowers, plants, and a variety of other unique items from local vendors here, as well as a Kid's Tent that's stocked with balloons, face painting, and craft supplies for the younger patrons.
Open 9 a.m.-1 p.m. the second Saturday of the month
Tomball Farmers' Market - Tomball
205 W. Main St., Tomball
The brainchild of two moms who wanted to take advantage of local farmers' market finds without having to drive into Houston, the Tomball Farmers' Market is the true definition of a small-town treat. Row after row of fresh, seasonal produce, handcrafted woodwork and home goods, and homemade treats just beg to be snatched up when you visit this local treasure. I grew up in Tomball and can testify that Tomball is the quintessential small town and this farmers' market is exactly what you'd expect from a local market.
Open 9 a.m.-1 p.m. every Saturday
Memorial Villages Farmers Market - West Houston
10840 Beinhorn Road, Houston
832-659-7070
You'll find fresh produce and handmade items at First Congregational Church near I-10 and Voss every weekend! The good news it's situated in a fairly shaded area with lots of room to walk, for the kids to run, and to escape the heat.
Open 9 a.m.-1 p.m. every Saturday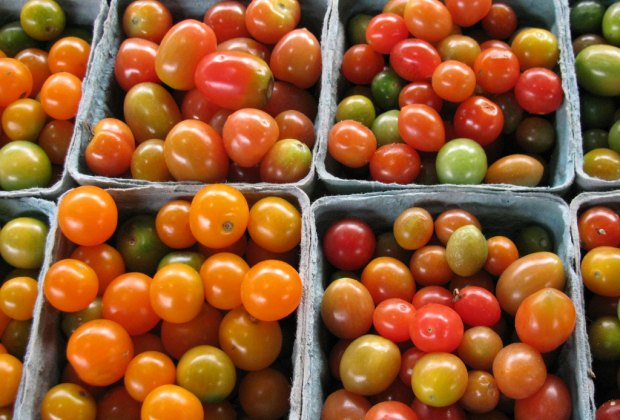 Kingwood Farmers Market - Kingwood
8 N. Main St., Kingwood
281-446-2128
Another great option for a weekday farmers' market trip is the Kingwood Farmers Market, where you can find over 20 vendors selling local items. It's also a fun treat if you want to get out of the house for dinner because after you pick up your favorite finds you can head to the park for a picnic feast with the family.
Open 2-6 p.m. every Thursday during standard time and 3-7 p.m. during daylight savings time.
Related: Our Favorite Houston Restaurants with Lots of Room to Play
The Woodlands Farmers' Market at Grogan's Mill - The Woodlands
7 Switchbud Place, The Woodlands
713-419-3388
What started as a seasonal spring and fall marketplace has evolved into a year-round favorite for residents of The Woodlands and surrounding areas. You won't just find food at The Woodlands Farmers' Market at Grogan's Mill, but also natural and organic health products, handmade leather and yarns, artisan coffees, plants, flowers, and much more. Holistic health is the focus of this market, so healthy foods are merely the start.
Open 8 a.m.-noon every Saturday
Rice University Farmers' Market - Rice University
5600 Greenbriar Drive, Houston
713-348-5445
Almost 30 vendors from around Texas come together weekly at the Rice University Farmers' Market to supply residents with flavorful, fresh foods and help spread the word about healthy, sustainable eating. Additionally, four times a year the market hosts a large event featuring local breweries, chef demonstrations, and giveaways in an effort to bring together community members and highlight local favorites. It's fun the whole family is sure to enjoy.
Open 3:30-6:30 p.m. every Tuesday
Urban Harvest Farmers' Market - Eastside and Downtown
Eastside Farmers Market
3000 Richmond, Houston
City Hall Farmers Market
901 Bagby St., Houston
713-880-5540
This isn't just a farmers' market; it's a trio of movements promoting locally grown food. The three programs that form the core of Urban Harvest are community gardens, where they support over 100 gardens in the Houston community as well as gardening and youth education, which is focused on teaching Houston youth about the importance of organic gardening, and finally its farmers' markets, where you can find the freshest fare offered from family farms and small growers.
Eastside: Open 8 a.m.-noon yearround
City Hall: Open 11 a.m.-1:30 p.m. in the spring and fall

Top Image courtesy Kingwood Marketing
Additional images via Flickr
This post was originally published in 2016.