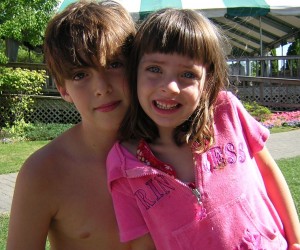 Travel Deals for Labor Day Weekend Getaways and Orlando Deal Season
Labor Day weekend marks the unofficial end of summer and is a popular time for family vacations. If you haven't done any advanced planning, never fear, there are still last minute deals.
Parents with very young kids might also want to consider a post-Labor Day September getaway. Lower prices, fewer crowds and still-warm water temps make it an ideal travel month. But, even school age children in places like New York City where schools close for the four-day Rosh Hashanah school holiday can take a September mini-vacation to visit Orlando. Destinations like Disney and SeaWorld are quiet this time of year with bargains galore.
Read on to learn about deals in Orlando, Nantucket, Martha's Vineyard, Embassy Suites and Intercontinental hotels, Aruba and the Doral Arrowwood, a throwback-style resort that is just outside of New York City.
Doral Arrowwood
Located in the leafy Westchester suburb of Rye Brook, this hotel feels like a resort, yet is located only 40 minutes from mid-town Manhattan. Activities include large indoor and outdoor swimming pools, a 9-hole golf course, tennis courts, basketball and more. There are three restaurants on-site, so once you check in you can stay put. The Summer Weekend package includes room, breakfast, a cocktail reception on Saturday evening, a family-friendly DJ in the Pub, dive-in movies, free tennis clinics, bingo and more for $199 per night per room. This place is often packed and noisy, so claim your poolside lounge chairs early in the day.
Orlando
According to the experts at Visit Orlando, August 15-September 30th is a great time to vacation in the area. It's known as Deal Season when you'll find the lowest prices of the year at theme parks, attractions, hotels, restaurants and more. Bargains during this 45-day period include $100 off Travelocity packages, 30% off at select Disney hotels, free all day dining at SeaWorld and more. For information on the best discounts, click on Deal Season.
The Nantucket Hotel
If you're looking for a relaxed environment walking distance from shops, restaurants, beaches, bike trails and the harbor, this newly refurbished hotel is it. There is a complimentary children's program, an on-site café and a variety of room configurations. The Grand Opening Summer Special offers a 20% discount on your 1-4 bedroom unit when you stay for three nights, valid through September 2.
Winnetu Oceanside Resort, Martha's Vineyard
Located on South Beach in Martha's Vineyard, this classic seaside resort is owned by the same family as the Nantucket Hotel. Dine on-site with a view of the ocean and bike to Edgartown proper between refreshing dips in the sea. The daily Children's Program is offered at no extra charge. The End of August and Labor Day Weekend Break special provides a 20% discount on stays of at least three nights in a one-four bedrooms unit from August 26- September 2. The September Parent-Toddler package is available from September 9-21. A complimentary program for infants and toddlers is scheduled each morning, with theme-based crafts, books, and activities developmentally geared towards very young children. Stay two or more nights, Sunday – Thursday, in a one-to-four-Bedroom Suite or cottage and receive one additional night free.
Embassy Suites
Embassy Suites hotels are an excellent bet for families, as all properties feature 2-room suites and include a money-saving daily breakfast and a nightly Manager's Reception with drinks and hearty snacks. 19 of their properties are participating in the Stay Now, Save Later offer. Stay 3 consecutive nights by September 5 and receive a $50 Amazon, Target, Visa or gas gift card. Click here for details.
Intercontinental Hotels
The Intercontinental Hotels Group includes Holiday Inn and Crowne Plaza. All of their properties have a Vacation Pay deal running through September 3. Stay at any one of their properties for two consecutive weekend nights and get a $75 prepaid Master Card via mail-in rebate. Click here for details.
Westin Aruba
This luxury resort's Sea Turtle Stay package celebrates the recent hatching of leatherback sea turtles on the shores of their beach. The nightly rate starts at $439 per couple, kids ages 5-12 cost $35, and teens under 18 are $55 per night. The rate includes your room, daily breakfast and lunch, premium alcoholic beverages and non-motorized water sports, plus the resort will donate $10 per family per night to a sea turtle conservation charity. The package is available until October 31. When booking, use rate plan TURTLE. Minimum three-night stay required.