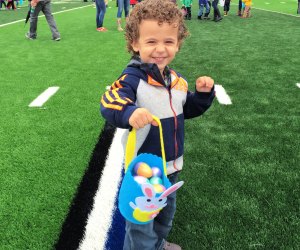 Easter Egg Hunts and Drive-Thrus in Connecticut
Hippity hoppity hooray—Easter is on its way! These Connecticut egg hunts are sure to fill kids with excitement (and their baskets with treats). From egg hunts with cute alpacas to bunny scavenger hunts to contactless Easter-themed drive-thrus, we have 20 ideas for unique Easter-themed activities across the state.
Check out these Easter breakfasts and brunches to find restaurants serving festive family meals over the holiday weekend, and our Connecticut Spring Fun Guide for more reasons to enjoy the season.
2021 note: Many events require pre-registration and are dependent on decent weather. Be sure to check with event organizers directly when planning your outing.