Online Robotics Camp
Young Gates - Kids Online Personalized Classes

Artificial Intelligence with Scratch Online Camp
Young Gates - Kids Online Personalized Classes

Spark Math: Free Trial Class
Virtual
Sign up for our free newsletters.
Quebec City Family Travel Guide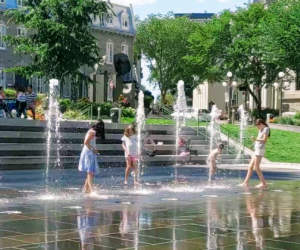 2/4/19
- By
Read on to discover the best things to do in Quebec City with kids. This gorgeous Canadian city offers a taste of Europe in North America, mixing amazing food and modern attractions with everything you'd expect from a Unesco World Heritage site. It's also a fantastic choice for a family vacation. Enjoy outdoor parks, explore Quebec City's historic walls, ride the ferry or the funicular, and watch the changing of the guard.