25 Best Things To Do in Ottawa, Canada with Kids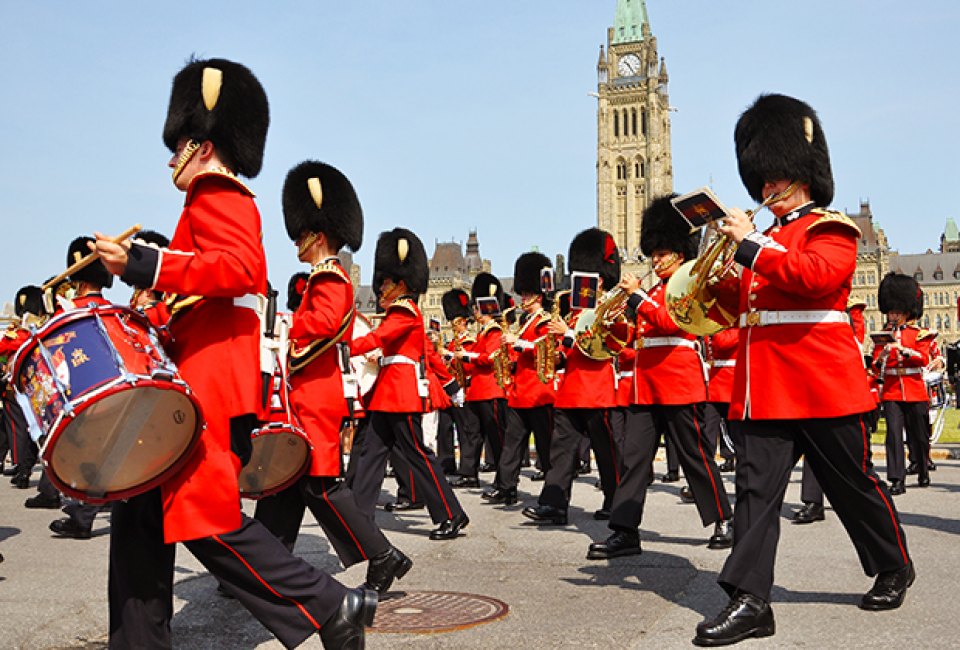 2/20/17
- By
Allison Tibaldi
Even if you are not considering a post-election move north, Canada's bilingual capital is a fine family vacation. Ottawa beckons with a full plate of both indoor and outdoor activities all year, so don't dismiss a winter visit. Be sure to pack the long underwear because residents don't let tundra-style weather keep them indoors.
As Canada's capital, this city is a showplace for the country, so the feel is similar to Washington, D.C., with a fine array of national museums and cultural offerings to complement the active adventures. It's urban, but the manageable size, expansive green spaces and excellent public transportation makes it easy to navigate. As the government seat, the dashing young Prime Minister has been spotted at local playgrounds with his kids and participating in the weekly free yoga class on Parliament's lawn, so look forward to the possibility of excellent political eye-candy.
Ottawa is closer than you might think, a one hour flight or seven hour, 336-mile drive from New York City. Here's our guide to the best family activities in town.
Indoor Activities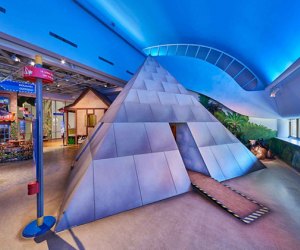 Visit a pyramid at the Canadian Children's Museum. Photo courtesy of the museum.
1. Canadian Children's Museum
The Canadian Children's Museum is a love letter to the diversity of Canada's immigrant populations. It's all about learning through active play, so kids are given a passport and collect stamps from each country they "visit". Young museumgoers may climb aboard a Pakistani bus and try on kimonos in the Japanese house. It is located inside the Canadian Museum of History.
2. Canada Aviation and Space Museum
Explore the story of human flight from its infancy to the Jet Age at the Canada Aviation and Space Museum. Aviation heritage is revealed through an extensive collection of vintage aircrafts, interactive activities, demonstrations and tours that offer visitors of all ages the opportunity to contemplate the impact of flight.
3. National Gallery of Canada
This treasure trove of art offers fantastic children's programming. The world's largest collection of Inuit and Indigenous art should have a big impact.
4. Canadian Museum of History
This is Canada's most visited museum and a must-see for families interested in First Nations peoples. The magical display of towering totem poles is the largest indoor collection in the world.
5. Canada Agriculture and Food Museum
Both a working dairy farm and a museum of agriculture, young visitors will gain an understanding of how science in agriculture helps to feed this nation. The animal barns are open year-round.
6. Tour Parliament
For families with older children, touring Canada's Parliament (in English or French) shouldn't be missed. The 30-minute guided tour offers an informative overview of our northern neighbor's government and history.
7. Royal Canadian Mint
The Royal Canadian Mint reveals the precise craft of coin making. Tour the facility and watch the production of collector coins before you hold a solid gold bar worth a mint.
8. Canadian Museum of Nature
Ottawa's natural history museum's mammal gallery features mounts of Canadian mammals such as bison, moose and caribou. The Fossil Gallery is just the ticket for dinosaur lovers.
RELATED: Best All-Inclusive Family Resorts in the US and Caribbean
Outdoor Activities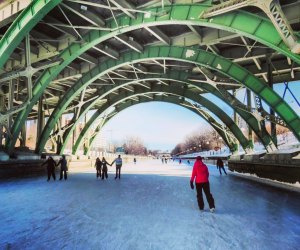 Skate the 5 mile Rideau Canal Skateway. Photo by Jean Boileau via Instagram

9. Skate
The Rideau Canal Skateway is the world's largest naturally frozen ice-skating rink, offers nearly 5 miles of groomed surface. It's open daily from January-March, weather permitting. Skating is free and skate rentals and fortifying snacks can be found along the way.
10. Ride in a Biplane
For the truly daring family, open-cockpit biplane rides are available at the Canada Aviation and Space Museum, early May-mid-October if the weather cooperates. You'll get to wear aviator goggles and a cap that will make you feel like Amelia Earhart as you a get a birds-eye view of the scenery.
11. Changing of the Guard
Each summer morning at 10am, Parliament Hill is alive with colorful pomp and circumstance during this large-scale ceremony, complete with a regimental band and pipers.

Enjoy free yoga set against Parliament Hall. Photo courtesy of Ottawa Tourism.
12. Yoga
Free yoga on the Parliament Hill's lawn every Wednesday at noon from early May until late September is quite a sight. Hipsters, students, politicos and government movers and shakers all take part, so get ready to relax in child's pose.
13. Cycle
The city's extensive Capital Pathway network of bike trails takes you by some of the city's most iconic scenery. VeloGo is the official bike share program, with adjustable bikes that will work for tweens and up. For younger kids or for a bike with a baby seat, try RentABike.
14. Whitewater Rafting
Ottawa City Rafting features a low intensity urban ride with striking views of Parliament, perfect for kids age 6 and older.
15. Gatineau Park
This rambling green space is ideal for family explorations. Located just north of downtown, there are miles of trails for hiking, biking and snowshoeing. The Sugarbush Trail is a flat, 45-minute hike that is stroller accessible.
16. ByWard Market
The ByWard Market district is one of the largest and oldest farmers' markets in Canada. It is open 363 days per year with up to 175 stalls selling everything from fresh produce to maple syrup to handmade crafts.
17. Explore Residential Neighborhoods
Ottawa is a city of neighborhoods and visitors should make the effort to explore residential area beyond downtown. Wellington West and the Glebe are equal parts hip and family-friendly.
RELATED: Top Aquariums Across the U.S. for Family Travels
Festivals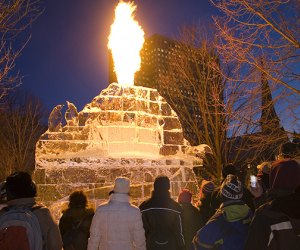 See the amazing ice sculptures during Winterlude. Photo courtesy of Ottawa Tourism.
18. Winterlude
To fully experience winter's glory, visit during February's fabulous (and frigid) festival, Winterlude. You'll see how Ottawans boldly celebrate the icy months in the great outdoors.
19. Canadian Tulip Festival
With over a million blooms scattered around public areas, this annual May celebration is a feast of color for winter weary eyes.

20. Canada Day
Canada Day, July 1st, is one big patriotic party with lots of free activities for kids. The day is topped off with a twilight concert featuring Canadian performers and a fireworks display.
Eat
21. Holland's Cake and Shake
Satiate your sweet tooth at this shrine to whimsical desserts. Miniature layer cakes are diminutive delights bursting with delectable creativity.

Ottawa Bagelshop. Photo by the author.
22. Ottawa Bagelshop
If you thought New York was the only place to get a good bagel, Ottawa Bagelshop may change your mind. These chewy, Montreal-style beauties are boiled in honey water for a touch of sweetness before being baked in a wood-burning oven.
23. Book A food tour with C'est Bon
If you're the parent of a kid who was born wearing a Chef's toque, get an overview of the vibrant local food scene when you book a family-friendly Epicurean walking feast with the fun-loving foodies at C'est Bon.
Stay
24. Andaz Ottawa ByWard Market
This new hotel is in the ByWard Market neighborhood. The kids should enjoy the complimentary in-room snacks, especially Hummingbird Chocolate, recently awarded the best bean-to-bar chocolate in the world.
25. Fairmont Chateau Laurier Fairmont
It's is an iconic property with a dignified air, but kids are welcome to soak in the stately atmosphere. Even if you don't stay here, check out their afternoon tea.
For additional information, visit www.Ottawatourism.ca
Top photo: Changing of the guards. Photo via Bigstock.