30 Things to Do with Kids in the Bronx this Summer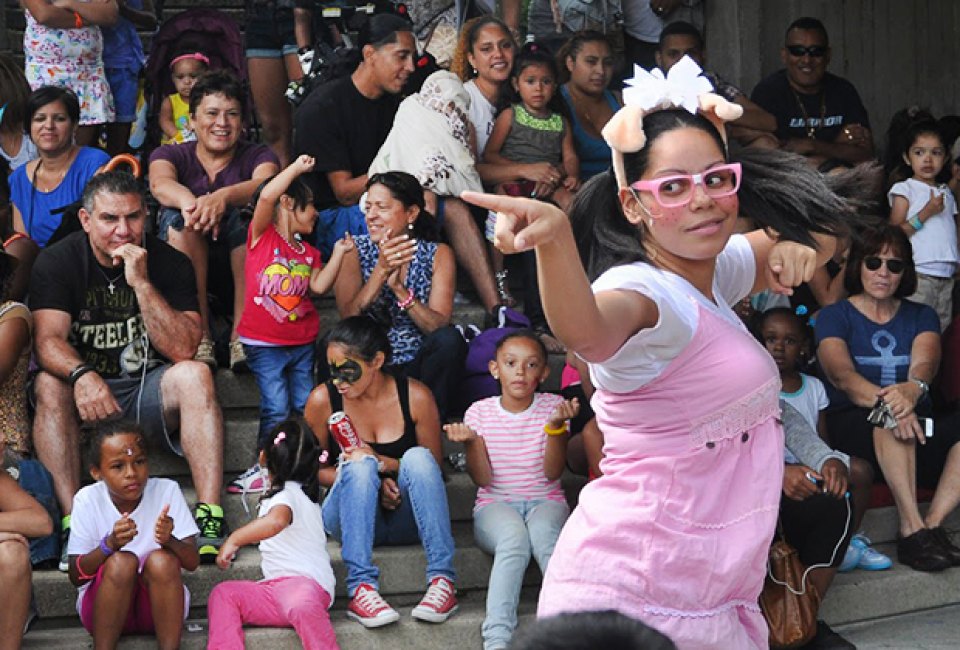 6/9/16
- By
Sonia Gonzalez
There's more to the Bronx than Yankee Stadium. NYC's northernmost borough is home to a melting pot of cultures, a vibrant art and music scene that includes the birthplace of hip-hop, and more green space than any other borough. Not to mention bragging rights for the largest metropolitan zoo in the United States, and NYC's largest park.

Bronxites have much to be proud of, with historic treasures such as Bartow-Pell Mansion and Poe Cottage, access to the Bronx River for canoeing and rowing, countless cultural destinations and of course, Yankee Stadium. With so many places and activities to experience, the Bronx is a great destination for families.
This summer is a great time to get to know the borough better and experience its great outdoor fun, festivals, art and more. Read on for 30 things to do this summer with kids in the Bronx, many of which have been tried and approved by this Bronx mom and her three Bronx-born kids.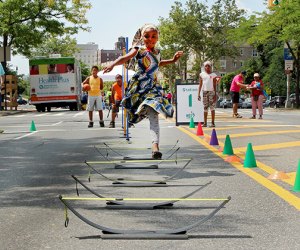 Enjoy car-free street fun at Boogie on the Boulevard along Grand Concourse, monthly through August. Photo by Lauren Click/courtesy of the Bronx Museum of the Arts.
1. Enjoy loads of car-free family fun along the iconic Grand Concourse at Boogie on the Boulevard, which takes place on the final Sunday of each month through August.
2. Hit up Barnes and Noble in Bay Plaza for B-Fest Teen Book Festival: B-Creative on Sunday, June 12, and Seacoo by G. Johnson on Saturday, June 25.
3. Bike the Bronx over 170 miles of bike paths, lanes and greenways, many of which are car-free.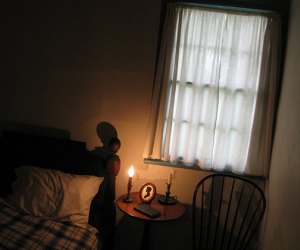 Get spooked at Poe Cottage. Photo by Coco Mault via Flickr.
4. Visit Poe Cottage, former home of the eccentric poet Edgar Allan Poe. Round out the day playing in Poe Park.
5. Experience the annual Hunts Point Fish Parade and Summer Festival on Saturday, June 18.
6. Meander through the The Hall of Fame for Great Americans at Bronx Community College.
7. Experience 19th-century baseball with Take Dad Out to the Ball Game 1864 at Bartow-Pell Mansion on Father's Day, June 19. Mansion tours are available and the picturesque grounds and stunning garden are open year-round.
RELATED: Pelham Bay Neighborhood Kids Guide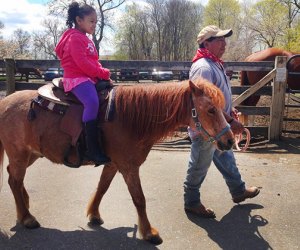 Enjoy a pony ride at the Bronx Equestrian Center. Photo by the author.
8. Go horseback riding at the Bronx Equestrian Center.
9. Swim, hit the playgrounds and explore the trails at Van Cortlandt Park. On Tuesday, June 21, catch a special evening concert by the New York Philharmonic.
10. Visit Yankee Stadium. See the Bronx Bombers play or take a tour.
11. Hit the batting cages and mini golf at Turtle Cove Golf Center.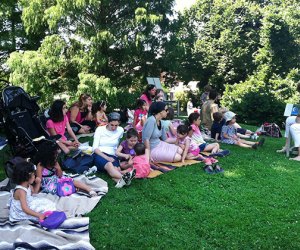 Storytime at Wave Hill means sitting on the grass and enjoying the outdoors; bring a blanket! Photo by the author.
12. Join in weekend family art projects or garden storytimes at Wave Hill.
13. Canoe along the Bronx River at the FREE Community Paddle with the Bronx River Alliance on Saturday, June 25.
14. Head to the Bronx Library Center for a DJ Workshop for Teens on Thursday, July 7.
15. Relax on the gorgeous grounds and participate in family programming at the New York Botanical Garden. Enjoy free grounds passes on Wednesdays.
16. Take in the borough's arts scene with The Bronx Trolley: First Wednesday Arts & Culture Tour.
RELATED: Riverdale Neighborhood Kids Guide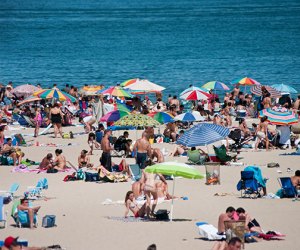 Orchard Beach sizzles in the summer. Photo by Don DeLuca via Flickr.
17. Soak up some sun at Orchard Beach and Promenade, where you'll also find the Pelican Bay Playground, basketball and handball courts and tons of space to run around.
18. Or for a more laid-back New England fishing village vibe, hitch a ride to City Island on the First Friday Bronx Seaside Trolley.
19. Head to Crotona Park for The Metropolitan Opera Summer Recital Series on Wednesday, July 19.
20. Join The Bronx Museum of the Arts and New York Restoration Project for Family Affair: Art Outside the Box on select Saturdays this summer.
21. Catch a FREE outdoor movie at the Bronx Terminal Market's annual Rooftop Film Series.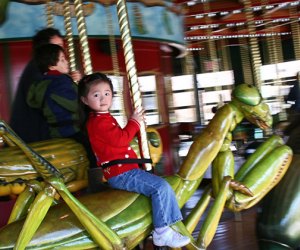 Take a spin aboard a giant bug at the Bronx Zoo. Photo by Sleepyibis via Flickr.
22. Hit the Children's Zoo, ride the Bug Carousel and marvel at the majestic animals of the Bronx Zoo. Wednesdays are pay-what-you-wish.
23. Head to Pelham Bay Park's Aileen B. Ryan Recreational Complex for bike riding, picnicking, tennis and frolicking through the Playground for All Children.
24. On Sunday, July 17, enjoy an afternoon of great entertainment, featuring kindie rock pioneers Recess Monkey, Bronx-based youth band Music With a Message and more. All are invited to jump rope with Double Dutch Dreamz at SummerStage Family Day at St. Mary's Park.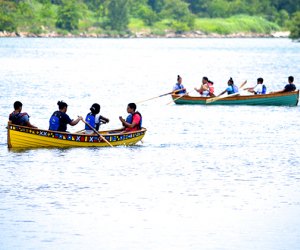 Boating fun in the Bronx River. Photo courtesy of Rocking the Boat.
25. Explore the Bronx River in a unique way—on a rowboat with Rocking the Boat.
26. Don't miss Kids Rule Weekend at Lehman College Saturday, August 6 and Sunday, August 7.
27. Learn about the borough's past at the Museum of Bronx History, then go for a romp in Williamsbridge Oval Park, just behind the historic house.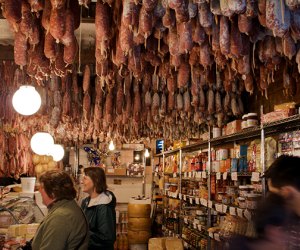 Experience Italian flavor along Arthur Avenue. Photo by snapperurl via Flickr.
28. Explore the borough's Little Italy along Arthur Avenue. Enjoy delicious eats, play in Ciccarone Park, then cool off in the Belmont Library and Enrico Fermi Cultural Center.
29. Take in gorgeous views from The High Bridge and romp in Highbridge Park.
30. Cool down at Starlight Park or Tremont Park, both of which offer water features. Don't forget Barretto Point Park will host the Floating Pool on a barge docked on the East River. Best views ever.
Top image: Kids Rule weekend at Lehman College. Photo by Dante Albertie/courtesy of the college.