Museums for Kids and Families in Greater Boston: 3 North Shore Museums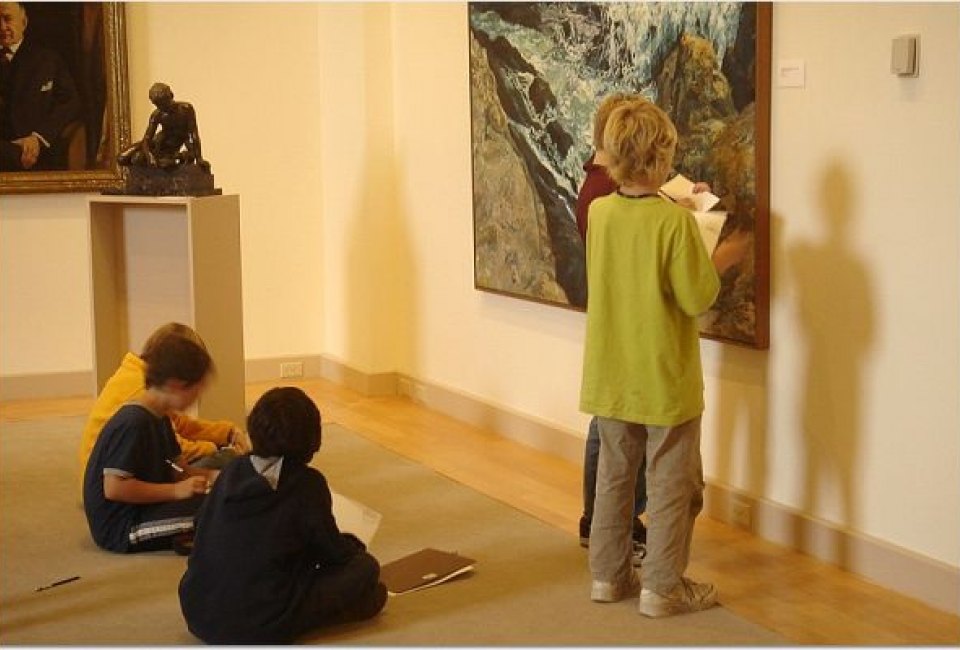 1/2/12
- By
Audrey Trieschman
As part of our continuing series that highlights area museums, Mommy Poppins Boston recently toured three museums on the North Shore: the Wenham Museum (Wenham), Cape Ann Museum (Gloucester), and Peabody Essex Museum (Salem).
While they vary in size and focus, from the cozy Wenham Museum to the nearly 500,000-square foot Peabody Essex, each one offers a unique museum experience for kids and families, with special exhibits and programs geared to different ages.
---
Wenham Museum - Wenham MA
The Wenham Museum is an extremely kid-friendly place which focuses on history and culture of Boston's North Shore, family life, and the childhood artifacts. Permanent exhibits feature classic toy soldiers, doll collections, vintage and antique dollhouses, model trains, and period clothing and textiles.
While the exhibits are instructive for all ages, they are hands-on and accessible for even the youngest museum-goers. Exhibit areas are on the small side, which means they are not overwhelming to view. Special symbols indicate which objects kids are welcome to touch, and those that fall in the "do not touch" category are also clearly labeled. A tour of the (attached) Claflin-Richards House, a colonial house built in the late 1600s and in use until the early 1900s, is a walk through local history.
For the youngest visitors, the Family Discovery Gallery adds to the museum experience by providing a place where children can play with toy trains, a playhouse, blocks, musical instruments, and other hands-on activities that focus on different themes throughout the year.
The museum hosts many popular events throughout the year, from puppet shows to game nights, gingerbread house contests to model train shows, as well as scouting programs school programs and children's birthday parties. Check our calendar or the museum website for the current schedule or for more information.
Wenham Museum
132 Main Street
Wenham, MA 01984
Phone: (978) 468-2377
Hours: Tuesdays - Sundays: 10am-4pm.
Admission: Adults $7.50; Children (1-18) $5.50
---
Cape Ann Museum - Gloucester, MA
The sound of seagulls sets the tone as you arrive at the Cape Ann Museum, located in a bright, airy building, with exhibits and displays in keeping with the maritime and artistic heritage of Cape Ann (Gloucester, Rockport, Manchester and Essex). The museum focuses on four main areas: fisheries and maritime; fine art; granite quarrying; and decorative arts.
Its collections include an extensive selection of maritime paintings and landscapes by American artists such as Fitz Henry Lane, Milton Avery and John Sloan, as well as a textile art display of the Folly Cove Designers. The Gallery Grab 'n' Go series provides a focus for exploring the different museum collections, as do gallery "seek and find" scavenger hunts. An education room has hands-on arts and crafts activities for children.
Visitors can take a self-guided tour of the galleries or take advantage of scheduled docent-led tours (please check the website for schedule). Field trips to the museum are part of the local schools' curriculum (3rd and 5th grades), and a monthly home school class is available.
Family weekend programs and other special events offer more in-depth views of the collections, including Family Fun Days, a drop-in program for families on the second Saturday of each month. The program includes free admission, family gallery guides and art and history activities in the education room.
Cape Ann Museum
27 Pleasant Street, Gloucester, MA 01930
Phone: (978) 283-0455
Hours: Tuesdays - Saturdays: 10am-5pm; Sunday: 1pm-4pm. Admission: Adults $8; Students $6; Children (under 12) free
---
Peabody Essex Museum - Salem, MA
Visitors enter the Peabody Essex Museum (PEM) through a light-filled glass and brick atrium that leads to the galleries, art studios and auditorium. The museum's collections of contemporary and historic American, Asian, Maritime, Oceanic, Native American, and African art and culture, as well as its archival library and historic American and Chinese houses, have been recognized as some of the finest of their kind. The museum is one of the nation's major museums for Asian art, including Japanese, Chinese, Korean and Indian art. The historic houses and gardens, and American decorative art and maritime art collections provide a spectrum of New England's heritage over 300 years.
Not to be missed: the Yin Yu Tang Chinese House, a 200-year-old Chinese house which was brought to America and reassembled at the Peabody Essex Museum. Same-day timed tickets to Yin Yu Tang may be purchased at the admissions desk, or advance tickets may be purchased, with a surcharge, by ordering online or by calling 877-PEM-TIXX (877-736-8499). Advance ticket purchase for Yin Yu Tang: A Chinese House, is encouraged as tickets frequently sell out (we learned this from experience!). If you plan to purchase same-day tickets, the museum recommends arriving early in the day for the best selection of times.
Don't expect to cover the entire museum with young children - the collections are just too extensive Instead, take advantage of the many family-friendly resources the museum makes available:
The Art & Nature Center, with hands-on discovery drawers, games and interactive exhibitions, is a great place to start;
Treasure hunts, using complimentary Gallery Discovery Kits; and
Weekend Festivals, during which visitors take part in dance, music, film, art making and can meet artists and performers.
Other amenities include the Atrium Cafe, with child-friendly food options; strollers available on loan; and baby-changing stations in the first-floor restrooms.
Peabody Essex Museum
East India Square
161 Essex Street
Salem, MA 01970
Phone: 978-745-9500
Hours: Tuesdays - Sundays: 10am-5pm.
Admission: Adults $15; Seniors $13; Students $11; Youth (16 & under) free.
---
Photo: Courtesy of Cape Ann Museum
Places featured in this article:
---
Wenham Museum
---
Cape Ann Museum
---
Peabody Essex Museum
Click Here to Sign Up!
i