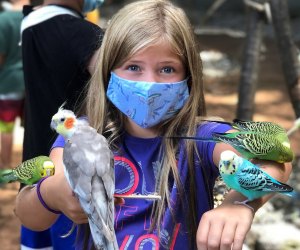 35 Things To Do with Kids During Spring Break in Boston
April vacation is full of exciting possibilities for kids in Boston—no plane tickets required. Not only do you get to go outside to enjoy the start of spring weather but there are also tons of fun activities planned between April 16th and 25th just for kids. From wild zoo adventures to a giant T-Rex exhibit to a historical scavenger hunt, there's something to keep every kiddo happy. Check out our full list of vacation fun below and have a fantastic week!
2021 note: Many events require pre-registration to attend, so make sure to reach out to each event for specific details. Most events also require masking and social distancing; be sure to check individual policies before attending.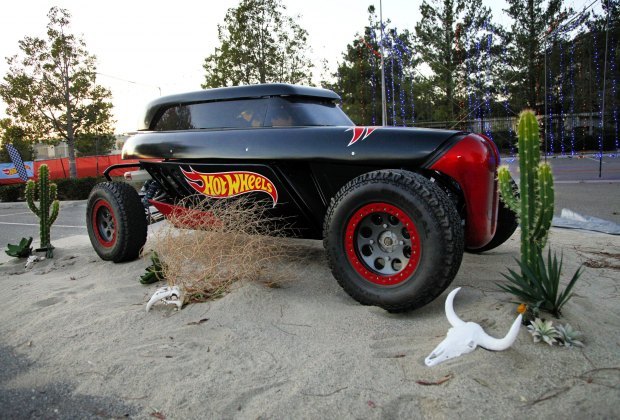 Legendary vehicles like "Rip Rod" are on display at Gillette. Photo courtesy of Raycom-Legacy Content Company
1. Vacation calls for a monster celebration! Grab tickets to the last weekend of the Hot Wheels Ultimate Drive-thru to check out gigantic monster trucks.
2. Guess secret ingredients as your little chefs whip up something tasty at Tastebuds Kitchen.
3. Walk among the dinosaurs at the newest prehistoric exhibit featuring a 42 foot T-Rex at the Stone Zoo.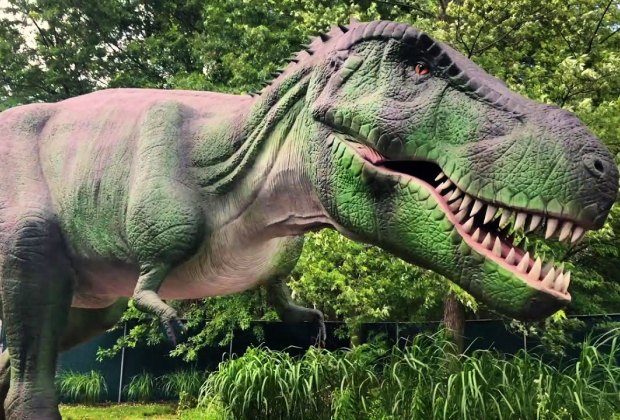 Come see the 42 foot long T-Rex at The Stone Zoo. Photo courtesy of the zoo
4. Gaze at the stars at this (free!) Observatory Night in Cambridge.
5. Walk the trails at Tower Hill Botanic Garden and collect natural elements to create magical fairy homes.
6. Follow clues on a Revolutionary-themed scavenger hunt through Lincoln.
7. Calling all animal lovers: Sign up for the Southwick Zoo's Spring Wild Adventure program and spend the day playing games, crafting, and even meeting some animals up close!
8. Immerse kids in the wonders of nature at this week-long camp at the Boston Nature Center ... right in Mattapan!
Thar she blows! Photo courtesy of Capt. Bill and Sons Whale Watch
9. Hop on a boat and hit the water for a day of whale watching.
10. Read a book while strolling around outside at Chestnut Hill Farm's Spring Storywalk in Southborough.
11. Take a ride to the Roger Williams Zoo at night to be dazzled by the Asian Lantern Light Display.
12. Take the running and jumping inside and visit one of these indoor play spaces
13. Spring break is the perfect time to dust off the hiking boots and get vertical with a family hike.
14. Pack up the car with kids and snacks and roll out for a day trip!
RELATED: Family Easter brunches with kids (and the Easter Bunny!) in Boston and the suburbs.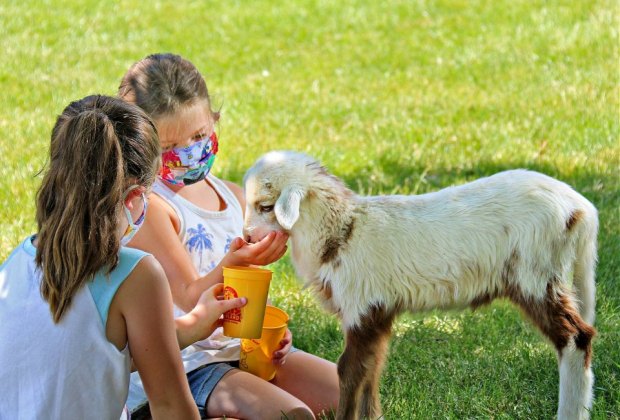 Make a new furry friend. Photo courtesy of Davis Farmland
15. It's not springtime without a visit with baby farm animals! Pay a visit to a local farm to pet and feed the residents.
16. Whip up some tasty bites at a Kiddos in the Kitchen class at Powisset Farm.
17. Kick off your week off getting messy at a Friday night glow-in-the-dark paint party in Attleboro.
18. Jam out at a family concert at the barn at Weirs River Farm.
19. Keep the egg hunting going a little bit longer and head to Beverly to follow a scavenger hunt to chocolate surprises.
20. Put on your science cap for the day and explore The World's End at this STEAM adventure.
21. Get the ultimate fun experience at the Apex, for a day of ropes courses, laser guns, go-karts, and more!
Fenway Park is just waiting for fans! Photo by InSapphoWeTrust/CC BY-SA 2.0
22. Buy some peanuts and cracker jacks and catch a Sox game with your little sluggers. Capacity at Fenway is limited this year, but you can always watch the game at home if you can't get tickets.
23. It may not be warm enough for a dip in an outdoor pool, but you can still make a splash inside at one of these great indoor water parks.
24. Or maybe chill out with one more winter fun day and go for a spin at an indoor ice skating rink.
25. Celebrate the wonderful planet we live on at this Earth Day celebration.
26. Pop your corn and grab a blanket for a fun drive-in movie featuring The Jungle Book in Tewksbury.
27. Just because it's not summer doesn't mean you can't hit the beach. Grab some pails and shovels (and maybe a jacket!) and build some sandcastles and collect shells.
28. Build something more lasting than a sandcastle when you visit the Discovery Museum in Acton and build your own creation to add to their Tinytroplis exhibit.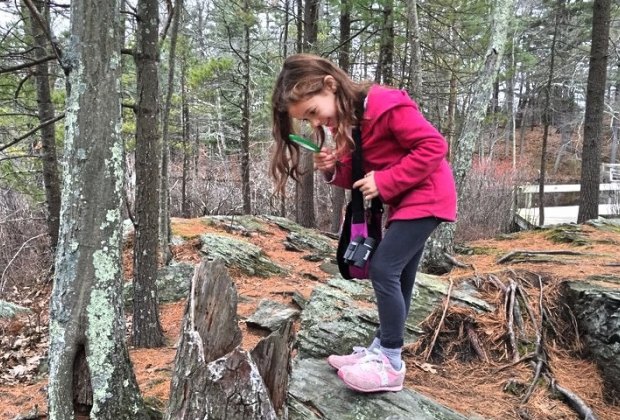 What will you find at Drumlin Farm? Photo courtesy of Mass Audubon
29. Head to Mass Audubon's Drumlin Farm for some farming, pond exploration, and a garden party.
30. Make the break extra sparkly and glittery with a Magical Unicorn Party in Billerica complete with manis and fancy up-dos.
31. Bask in the warmer weather and take the family for an outdoor meal at one of these great restaurants.
32. You may not be ready to take the plunge into the water quite yet, but you can still visit ocean life at the New England Aquarium. Make sure to swing by the touch tank for added fun!
33. Walk the trails of Fruitlands Museum for elements to build a Fairy House. Then add your newly constructed home to their magical forest.
34. Let your tiny astronomers stay up late to admire the night sky and go stargazing at Gore Place.
35. Take an evening hike looking for shorebirds in the forest at Blue Hills Trailside Museum.