35 Things to Do with Kids During April Vacation Week in Boston
April vacation is full of exciting possibilities for kids in Boston—no plane tickets required. Not only do you get to go outside to enjoy the start of spring weather and celebrate Patriots Day, Earth Day, and Easter, but there are also tons of fun activities planned between April 13th and 23rd just for kids. From cool science fairs to animal encounters to princess parties, there's something to keep every kiddo happy. Check out our full list of vacation fun below and have a fantastic week!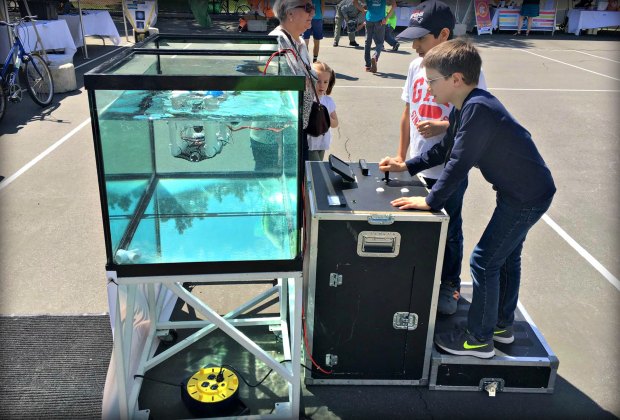 Kids get lots of hands-on learning opportunities in Cambridge this week. Photo courtesy of Cambridge Science Festival
1. Allow kids to explore the many interactive learning stations at the Cambridge Science Festival.
2. Get creative with art-making, stories, and performances all week at the Museum of Fine Arts.
3. Cheer on the runners of the 123rd Boston Marathon.
4. Gaze at the stars at this (free!) Observatory Night in Cambridge.
5. Have a fancy tea party with Princess Belle.
6. Watch history come alive at this Patriots Day parade and reenactment.
7. Go wild all week with special activities (and bats!) at the Franklin Park Zoo and Stone Zoo.
8. Head to Mass Audubon's Drumlin Farm for some farming, pond exploration, and a garden party.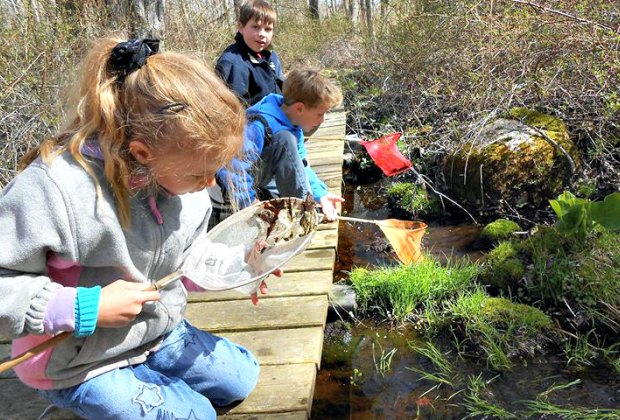 Mass Audubon has vacation week programs that include pond exploration. Photo courtesy of Mass Audubon
9. Take your clowns under the big top to see the Big Apple Circus.
10. Hop aboard the Swan Boats as they make their first voyages of 2019.
11. Get behind the wheel of af fire engine, construction truck, and more at Touch-a-Truck.
12. Catch a performance of James and the Giant Peach at the Wheelock Family Theatre.
13. Get involved in the special celebrations for the Earth going on at the EcoTarium.
14. Jam out at a live concert with Mil's Trills, a popular Brooklyn kiddie band.
15. Watch your favorite Sesame Street characters (live!) at the Agganis Arena.
16. Guess secret ingredients as your little chefs whip up something tasty at Tastebuds Kitchen.
17. Splurge on a decadent Easter brunch at the Fairmont Hotel, complete with an egg hunt and petting zoo.
RELATED: See more spots for family Easter brunches with kids (and the Easter Bunny!) in Boston and the suburbs.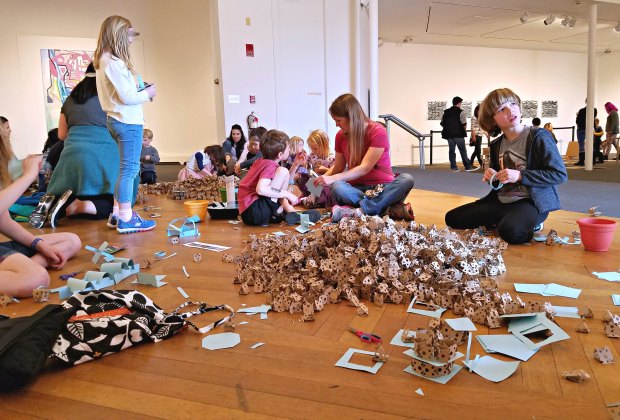 Kids get crafty in sunlit gallery spaces. Photo courtesy of deCordova Sculpture Park and Museum
18. Create art among the sculptures at these free drop-in programs at the deCordova.
19. Get crazy with bubbles in this unique and interactive bubble show.
20. Sing and eat chocolate chip pancakes with your fav princesses at this special brunch.
21. Immerse kids in the wonders of nature at this week-long camp at the Boston Nature Center...right in Mattapan!
22. Play with puppets at the Puppet Showplace Theatre with additional shows like Peter Rabbit Tales, A Woodland Cinderella, and The Pied Piper happening all week long.
23. Cook up tasty bites at these special kids cooking classes at the Boston Public Market.
24. Forget eggs—hunt for Easter bananas and enjoy stories at The Great Banana Hunt at The World's Only Curious George Store.
25. Listen to some jazz while painting a masterpiece during Jazz Week.
26. Visit the Mini City with a Big Future at this mini city constructed completely out of cardboard and creativity.
27. Grab some popcorn and catch a screening of Fantastic Mr. Fox.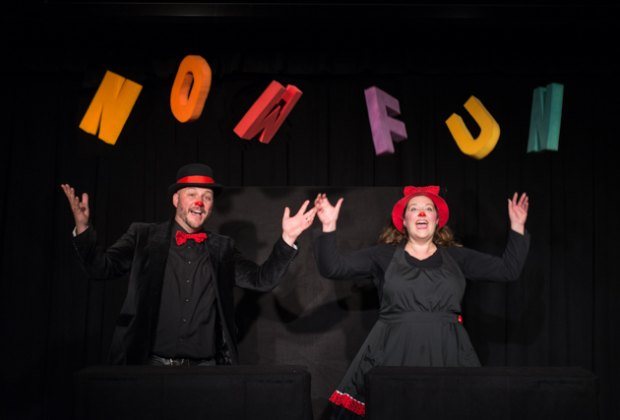 The Word Play Puppet Show is part of literacy week fun at the Boston Children's Museum. Photo courtesy of Puppet Showplace Theatre
28. Celebrate reading and literacy with different activities every day at the Boston Children's Museum.
29. Learn circus acrobatics, participate in a drumming circle, sculpt, and sing at this party for the planet.
30. Hop on a boat and hit the water for a day of whale watching.
31. Buy some peanuts and cracker jacks and catch a Sox game with your little sluggers.
32. Get on the field at this soccer clinic in Arlington.
33. Get up close to meet some furry friends at CMA's Critter Days.
34. Dance your sillies out at the Jammin' With You! Family Dance Party.
35. Search for stars and eat s'mores at the Galileo Star Party.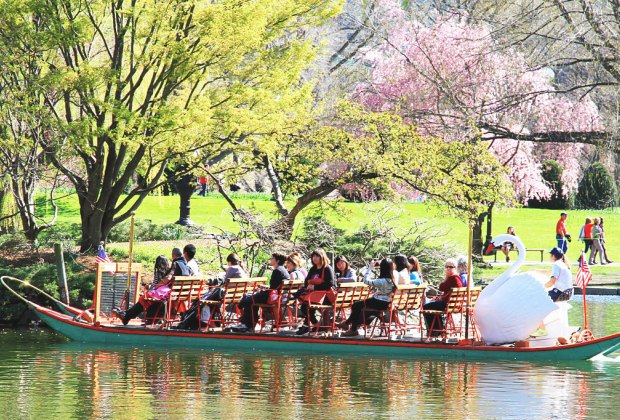 The Swan Boats are a classic Boston springtime activity! Photo by Ingfbruno via Wikimedia Commons/CC BY-SA 3.0
Top photo by Ed Lyons/CC BY 2.0