Stay Safe During a Wildfire: A Wildfire Primer for Kids and Families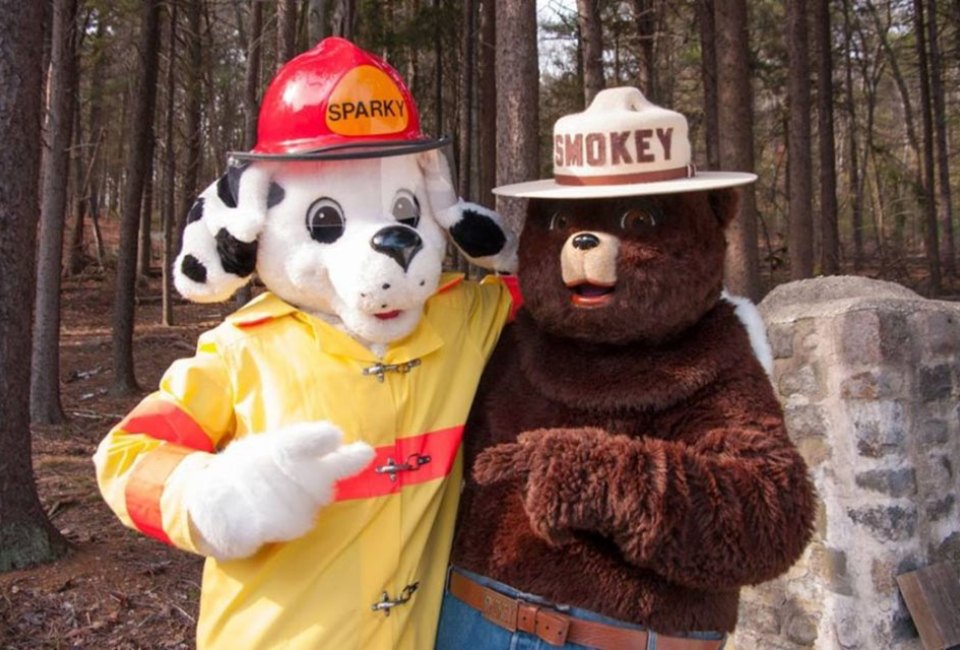 8/8/23
- By
Amelia Eigerman
With wildfires becoming more frequent and threatening in recent years, it's important to know what to do to keep your family safe during a wildfire. If your family lives in an area prone to smoke or fires, it's especially smart to be prepared. But even areas not directly affected by wildfires have been feeling the impact, as reduced air quality due to smoke has canceled youth sports, recess, and other outdoor activities throughout the US.
Because of the worsening climate-change crisis, wildfires will likely continue to be an issue in the future. So we've gathered resources on how to prepare for and manage the impact wildfires have on your kids, from how to talk about the scary stuff to what to put in your Go Bag. Plus, we have a few ideas about how your family can help out before and after a wildfire.
For more climate-conscious tips and tricks, check out our Earth Kids Guide.
You can also subscribe to our Earth Kids Newsletter to get eco-friendly news right in your inbox.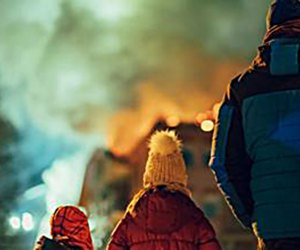 Talking to your kids about climate change and wildfires can help ease their anxiety. Photo courtesy of healthychildren.org
How to Talk to Your Kids About Wildfires
Disasters like forest fires are understandably difficult for children to cope with. Many kids feel a lot of anxiety about the climate crisis (as do many parents). By being a safe person to discuss these fears with, you can offer your kids support as they cope with eco-anxiety.
Let your kids know that they are not alone in feeling this way, and discuss the realities of climate change with them using age-appropriate language. NASA's Climate Kids site is an excellent resource to help kids learn about climate change. The Red Cross also has age-specific fire safety guides that can help kids understand fire safety in both wildfires and house fires. Older kids can learn from the fire-safety resources, games, and activities at Smokey for Kids.
RELATED: Climate Change: How One Kid (You) Can Take Action

Face masks can protect your lungs from smoke and ash. Photo by Marko Kokic/The American Red Cross
How to Deal with Smoke and Poor Air Quality
Smoke in the air from wildfires has been a problem across the country this year, even in areas not directly affected by fires. Smoke reduces air quality and can cause respiratory issues, especially in children, the elderly, and people with preexisting conditions.
The best way to deal with smoke is to avoid inhaling it. Keep up-to-date on air quality using a weather app. When there is smoke in the air, limit time outside and keep the windows shut. Our indoor activity guide is a great resource for passing the time with kids while you're cooped up. Air filters are also great at keeping the air inside clean, and they can help reduce odor in your home year-round. High-quality face masks and respirators also help protect your lungs when you do have to go outside.
RELATED: How to Start a Green Club at Your School

Prepare a Go Bag ahead of time so you'll have everything you need in case of a wildfire. Photo courtesy of Ready!
Preparing for Wildfires with Kids
If your area is at risk for wildfires, it's helpful to prepare ahead of time so that you are ready to go when disaster strikes. Evacuating safely is the number-one priority if a wildfire threatens your home. It's helpful to practice evacuating via at least two distinct routes. Take your kids on these drills, as it will make it more familiar if you actually do have to evacuate.
Prepare a Go Bag or disaster kit with things you might need in an evacuation. Include three days of shelf-stable food and water, face coverings, any necessary medications, copies of important documents, and a first aid kit. If you have pets, include supplies for them, and make a plan for how you will evacuate your animals safely. For more detailed instructions on how to prepare a Go Bag, check out CAL FIRE's Go Bag checklist.

Be ready for secondary issues that fires can cause. During or following a wildfire, there may be blackouts, water outages, and severe smoke and ash. Pay attention to local news sources that can keep you updated on these issues, as well as point you towards local resources.
What to Do After a Wildfire
After a wildfire in your area, there will likely be smoke, ash, and damage to contend with. Stay away until the area has been designated safe. Ash can cause serious health issues, especially to children, so it should be cleaned up before you return to your home.
It can be very emotional to return home after a fire. This is especially true for kids, who can react strongly to the fear and sadness that comes along with a fire. Talk to your child about what they are feeling and answer questions as they arise. It's helpful to reassure kids that they are safe and to model returning to routine as much as possible.
The National Child Traumatic Stress Network recommends limiting your child's exposure to news and images about the fire, as it may be upsetting to them. They also recommend finding ways for your kids to help out, whether at home or in the community. Feeling useful gives children a sense of power and control that can help them cope with stress.
How Kids can Help After a Wildfire
Whether you've been personally affected by a fire or you just want to help out, there's plenty to be done. In the aftermath of a disaster, take cues from local organizations and leaders. Often what's needed most are donations of money and items.
Kids can take charge of fundraising by running lemonade stands, collecting donations, and having tag sales for charity. You can also ask if your child's school or PTA is interested in running a fundraiser or food drive. Remember, money often goes a lot farther at shelters through discounts and wholesale pricing, so opt for cash donations over food when possible. There may also be opportunities to volunteer at shelters or humane societies, although there are often age minimums on these roles.
You can also help out by fighting against climate change every day. Check out our kid's guide to being a climate hero for specific tips and tricks to raising eco-friendly kiddos. Setting up long-term plans to conserve, donate, and volunteer goes a long way and helps your kids feel powerful when facing big, scary changes in the world around them.
Click Here to Sign Up!
i