2023 Annual Bus Festival
Emily Warren Roebling Plaza

Improv 4 Kids Off Broadway Live
New York Improv Theater Times Square

Spark Math: Free Trial Class
Virtual
Sign up for our free newsletters.
Best Online STEM, Robotics, and Coding Classes and Camps for Kids
5/23/23
- By
Jessica Laird
STEM summer camps and online coding classes are always popular, and virtual options mean kids and parents can really take their pick! To help narrow down the search, we've rounded up a few of our favorite online STEM classes, robotics camps, and coding camps that can be easily accessed across the country. From engaging programs that teach Python, 3D modeling, and Minecraft, to girls' camps and classes dedicated to closing the gender gap in tech, you're sure to find something to inspire your science and tech motivated kids.
Find more virtual camps and online classes in our Directory of Online Camps and Classes—plus oodles of STEM resources in our STEM Activities Guide for Kids.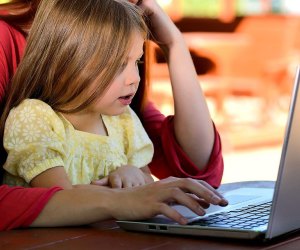 Online STEM, Robotics, and Coding Classes and Camps