The Best Escape Rooms in Westchester and the Hudson Valley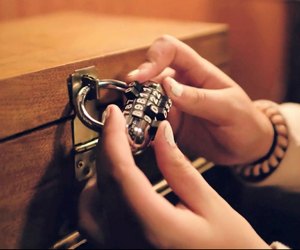 Families in Westchester and the Hudson Valley who enjoy a little suspense mixed in with their fun might try escaping to an escape room.
Within the past decade, these cleverly designed rooms have grown exponentially in popularity, even withstanding a pandemic. Nowadays, escape rooms can even be found at the local mall.
Originally targeted to adults, many Westchester escape rooms are now perfect for tweens and teens, or even birthday parties. The sites usually contain multiple themed rooms, so you can choose an adventure that suits your or your family's tastes.
With that in mind, here are some fiendishly good escape room adventures in and around the Hudson Valley, along with their recommended ages.
Great Escape Rooms in Westchester and the Hudson Valley
Located on Main Street in downtown New Rochelle, An Hour to Exit features three themed escape rooms: Pandora's Box, Elude the Illusionist, and Dorm Rules. The games vary in their level of difficulty, and Dorm Rules can be played as a dual-room challenge in which players go head to head with their own group or another team, and compete for the best time. Ages 9 and older and an adult must accompany a group of minors in all rooms.
As the first escape room in Dutchess County, Escape Time Adventures offers three slightly spooky experiences: The Lost Tomb, Voodoo Swamp, and The Dragon's Curse. In addition, its party planning team can organize family events, corporate functions, college events, bachelor and bachelorette parties, team-building activities, and more. Minimum age is 10 and children must be accompanied by an adult.
RELATED: The Top Indoor Play Spaces in Westchester for Kids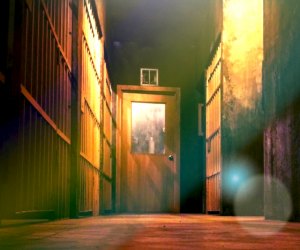 Headless Horseman Escape Rooms call to mind one of the region's most notorious characters.
If you like your escape room adventures seasoned with a little local flavor, then Headless Horseman Escape Rooms is the place for you. Adventures here have the distinction of being themed to one of the Hudson Valley's most infamous literary characters. As if that were not distinctive enough, the site was twice ranked among the top 10 best escape room games in America by HauntWorld.com. Ages 11 and up; children age 15 and younger must be accompanied by an adult at all times.
RELATED: Family-Friendly Bowling Alleys in Westchester and the Hudson Valley

The Mystery Room is your chance to be a real-life Sherlock Holmes.
You can combine a day of shopping with an escape room adventure at The Mystery Room, located on the food court level of Palisade Center, just minutes from the Mario W. Cuomo Bridge. In addition to the usual adventure and horror-themed rooms, this site features The Game Show Room, in which you can experience a live game show, similar to those on TV. The game itself ranges from mentally challenging puzzles to on-the-spot trivia and quiz questions. All ages, children 13 and younger must be accompanied by an adult.
RELATED: 30 Ways to Spend a Rainy Day With Kids in Westchester

The Puzzle Parlour is a live-action escape adventure.
The Puzzle Parlour features four immersive, and occasionally frightening, escape room adventures: Vampire, The Surgery, The Heist, and Alien Conspiracy. If you are looking for a unique setting for your next party or corporate function, a Puzzle Parlour adventure can provide the one-of-a-kind experience you are looking for. All ages, those 14 and younger must be accompanied by an adult.
Great Escape Rooms Near Westchester and the Hudson Valley
Located just off the Garden State Parkway, Amazing Escape Room claims it is "all about bringing a family together, work families included!" So it is the perfect location for your family adventure or corporate function. And those seeking an extra thrill can combine an escape room adventure with an axe-throwing session. All ages, but players younger than 12 must be accompanied by an adult.
Trapt! — Stamford, Connecticut
In addition to three on-site, themed escape rooms (a fourth one is coming soon), Trapt offers virtual-reality escape rooms featuring 14 different experiences, as well as an online puzzle hunt/escape room that can be played at home. Trapt also offers packages for birthdays parties, corporate events, and other functions. Ages 12 and older; children younger than 17 must be accompanied by a parent or guardian who is at least 21.
Photos courtesy of the escape rooms