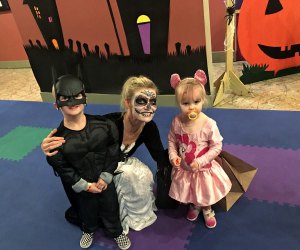 Top Halloween Events Near Houston for Halloween 2020
Halloween will look a little different this year, that's for sure. But that doesn't mean there aren't awesome events happening around Houston. In fact, the Bayou City is jam-packed with spooky fun events for kids of all ages.
From novelty trick-or-treating events such as tandem trick-or-treating, to doggy costume contests, and scary haunted houses like Haunted Drive, you'll find a bit of everything around Houston this Halloween, all with special measures in place to ensure the safety of you and your family. Read on for some of the very best Halloween events and happenings around Houston.