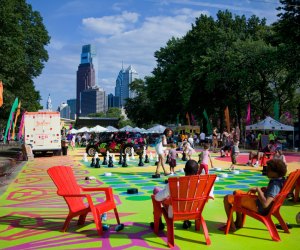 Free Things To Do with Philly Kids Before Summer Ends
Summers in Philly are filled with swimming excursions, camping trips, and family vacations to the Jersey shore. But by summer's end, kids are bored and already worried about the start of a new school year. You might be looking to get out of the house and break that cabin fever for a few hours without breaking the bank! We've rounded up some of the best free events around Philly happening in August. To see additional upcoming events, check out our event calendar. For more free fun, be sure to check out our free outdoor movie post and free outdoor concert post!
Military Muster- Old City
August 1-5, 8-12, 18-19, and 25-26, 2017
Visit Signer's Garden for a military demonstration held twice daily at 2 PM and 3 PM.
Swingin' Summer Thursdays- West Chester
August 3, 2017
If you have older kids who can handle an after-hours event, head to downtown West Chester for Swingin' Summer Thursdays featuring live music, great food from local vendors, crafters, jugglers, and more. Gay Street will be closed to traffic to make way for pedestrians and street vendors. The festival starts at 6:30 PM.

Thrilling Thursdays at The Colonial Theatre- Phoenixville
August 3 and 10, 2017
Cool down with some entertainment at The Colonial Theatre courtesy of the Phoenixville Library and its Build A Better World Summer Reading Program. Featured performances include The Jungle Book, a play by Family Stages, and Mystic Drumz: Legend of Marshmallow Island.
In the Good Old Summertime- Schwenksville
August 5, 2017
If you long for the lazy days of yore, bring your family for a fun-filled day of lawn games, Victorian costumes, garden tours, and hands-on fun in the 1900's History Center General Store at Pennypacker Mills. This event is free with a suggested donation of $2.
Boating on the Schuylkill River- Philadelphia
August 5, 12, 19, and 26, 2017
Take a kayak or rowboat ride along the Schuylkill River from Bartram's Gardens. Boats, life jackets, and basic instructions are provided. No boating experience is necessary.
Family Fun Sundays- Center City
August 6, 13, and 20, 2017
Dance the afternoon away at Eakins Oval during its Let's Rock Recess family dance party.
Living History Sundays- Pottstown
August 6, 13, 20, and 27, 2017
Children can learn about the trades and crafts of the 18th century during Pottsgrove Manor's Living History Sundays.
Sundays on Stage- Philadelphia
August 6 and 20, 2017
Visit Parkway Central Library for an afternoon of entertainment and fun. On August 6th, guests can enjoy the Hampstead Stage Company's Pinocchio or, on August 20th, Horn's Punch & Judy Show takes the stage.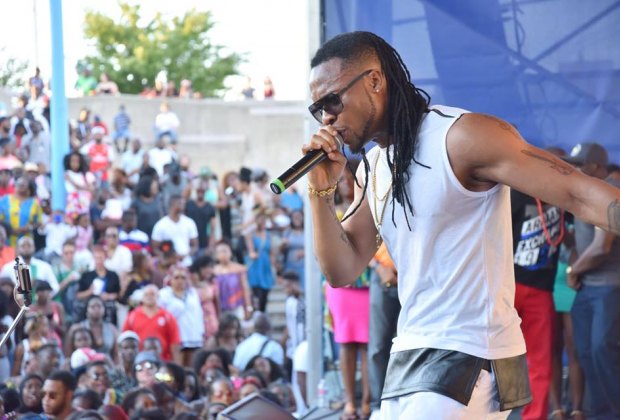 Performers from last year's ACANA African Festival. Photo courtesy of ACANA.
ACANA African Festival- Penn's Landing
August 6, 2017
Children of all ages can enjoy the ACANA African Festival at the Great Plaza at Penn's Landing from 2-8 PM. The outdoor concert experience features a wide range of performers from around the African continent along with vendors selling delicious food and traditional clothing and arts and crafts.
2nd Street Festival- Northern Liberties
August 6, 2017
One of the best food festivals this summer is the 2nd Street Festival in Northern Liberties. Festivities start at noon and feature live bands on three stages along with over 150 food and craft vendors. Wander the streets, soak up some sun, and give your kids a taste of Philadelphia tradition with a truly unique neighborhood vibe. The festival takes place in the seven block stretch of North 2nd Street between Germantown Avenue and Green Street.
StoryTheatre with StoryUp!- Center City
August 6, 13, and 20, 2017
Visit Eakins Oval for a free family-friendly improv comedy show that encourages audience participation.
Arts in the Park- Media
August 12, 2017
Bring a chair or blanket and find a spot at Glen Providence Park to see singer and songwriter Jeffery Gaines.
Market Street Block Party- West Chester
August 12, 2017
Enjoy a fun-filled day of free activities for the entire family as downtown West Chester is transformed into a neighborhood block party all day featuring a professional bike race, kids' activities, sidewalk art, great food, and live music.
Fun in the 1900's History Center- Schwenksville
August 12 and 19, 2017
History buffs of all ages love learning about the early 1900s. Each day features different experiences and both days offer tours on the Pennypack Mills Mansion!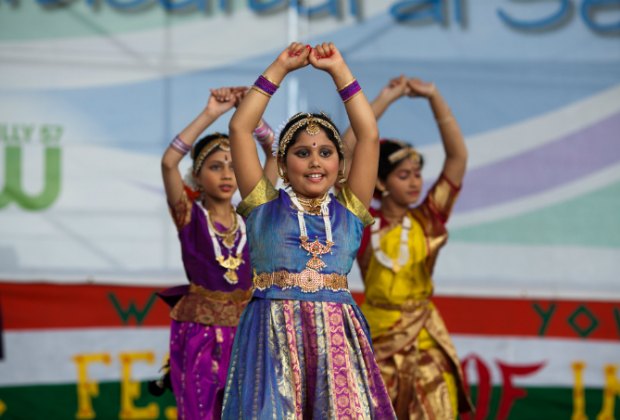 Performers at the India Festival. Photo courtesy DRWC.
Festival of India- Penn's Landing
August 12, 2017
Another great event at the Great Plaza at Penn's Landing is the Festival of India. Celebrate India's Independence Day with an array of traditional art, music, dance, and culinary delights. Festivities take place from 1-7 PM.
Who's Awake? Family Night Hike- Phoenixville
August 12, 2017
Black Rock Park offers families a chance to take an evening hike. Don't forget to bring flashlights along and register to participate.
Audubon Bird Town Bird Walk- Huntingdon Valley
August 19, 2017
Wake up those tweens and teens bright and early to search for feathered friends at Lorimer Park. Be sure to bring binoculars for a better view.
Caribbean Festival- Penn's Landing
August 20, 2017
The Great Plaza at Penn's Landing wraps up its summer cultural festivals with the Caribbean Festival from 12-8 PM. Bring the entire family to enjoy music and food from 14 Caribbean islands.
Financial Fitness Festival- Broomall
August 23, 2017
This free festival held at FMFCU's Bear Country Credit Union features games, activities, and stories that teach and reinforce money management skills.
Free Admission to Benjamin Franklin Museum- Philadelphia
August 25-28, 2017
Celebrate the National Park Service's birthday with free admission to the Benjamin Franklin Museum from 9 AM-7 PM.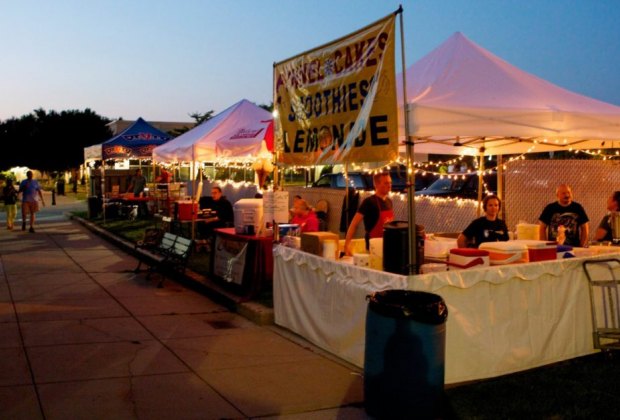 Downingtown Summer Jam Series. Photo courtesy of The Town Dish.
Downingtown Summer Jam Series- Downingtown
August 25, 2017
After the heat of midday has started to fade, spend a cooler evening in Kerr Park in Downingtown for their Summer Jam Series from 6-10 PM. Families can expect live music, food, and local crafts. Kids can enjoy some freedom to run around the park and stargaze after the sun sets.
Public Star Parties- King of Prussia
August 26, 2017
View the summer nighttime sky at Valley Forge National Historic Park courtesy of The Delaware Valley Amateur Astronomers. Visitors can see stars, planets, and other celestial bodies by telescope and binocular.
Bird Walk- Glen Mills
August 26, 2017
Explore Newlin Grist Mill's 160 acres while in search of year-round inhabitants and migrant visitors during this free bird walk.
Dragons and Damsels- Norristown
August 27, 2017
Learn about the life history, behavior, and identifying markers of dragonflies and damselflies at the Dragons and Damsels event at Norristown Farm Park. Pre-registration is required for this event.
For Kids: Barnacles and Bullets- Old City
Every day throughout August
Kids can learn about being a soldier and sailor at the New Hall Military Museum. During these 15 minute sessions, children can try on colonial clothing to get a sense of what life was like during that period of time.
Header image of The Oval courtesy of visitphilly.com.