3 Outdoor Family Adventures in Upper Manhattan: Dyckman Farmhouse, the Little Red Lighthouse & the George Washington Bridge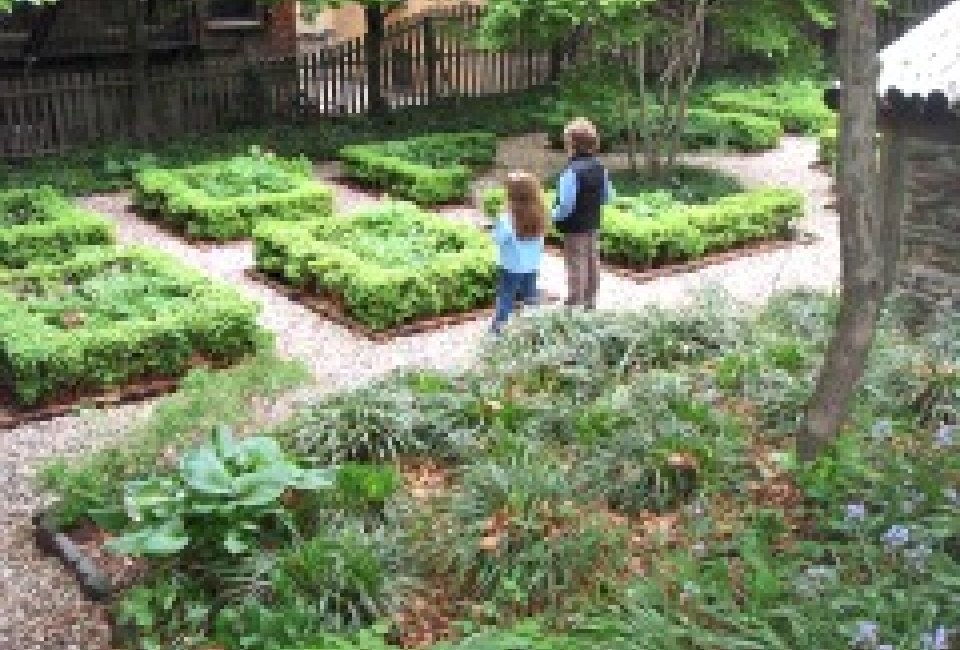 7/30/13
- By
AMC NYC
We finish up our month-long focus on Washington Heights and Inwood with a roundup of three great outdoor adventures in the area. Upper Manhattan is famous for its many hilly green spaces, like Fort Tryon Park and Inwood Hill Park, both great for city hiking. But there are three specific destinations where kids can learn a bit about NYC's past while enjoying a stroll through urban nature.

For this guest post, we turned to local parents Cheryl and William de Jong-Lambert, who regularly blog about their excursions at the Appalachian Mountain Club's Kids Outdoors New York City. Kids Outdoors is a FREE online community for families filled with ideas on alfresco activities in the NYC area and expert advice on how to get started. The Jong-Lamberts and their children, ages 7 and 10, explored a trio of neighborhood attractions: a Colonial-era farmhouse, a famous red lighthouse and a great gray bridge, all enriching summer staycation destinations in Washington Heights and Inwood.
Dyckman Farmhouse Museum
4881 Broadway at 204th Street
There are few more incongruous sights in Manhattan than the Dyckman Farmhouse: a white wooden Dutch Colonial home built around 1784 and set on a high perch overlooking Broadway. Painstakingly renovated in 2006, it was built long before the city extended so far north, and survives as a relic of the area's agricultural past. There is a great variety of flowers, shrubs and old-growth trees on the grounds, and a replica Hessian hut in the backyard, just like the ones that were occupied by soldiers fighting on the British side during the Revolutionary War. You can visit the Dyckman Farmhouse Museum Friday through Sunday 11am to 5pm. The gardens are open to the public; admission to the house is $1 for adults and free for children under age 10. There is a restroom in the basement level.

George Washington Bridge
Access the pedestrian walkway by going to West 178th Street, making a right and continuing two blocks to Cabrini Boulevard.
Walking over the Brooklyn Bridge is a popular urban hike, complete with history-explaining plaques along the way. But far fewer people traverse the George Washington Bridge on foot, and that's one of the things we love about doing it. We've made this mile-long walk across the majestic 1931 bridge many times, including with kids in strollers, and it's quite stunning. The view from the center point looking south across the Hudson River, Manhattan and New Jersey, is incomparable. Except for a few other intrepid folks, expect to be more or less alone. Remember to hang on to your hats, and stuffed animals and anything else loose—it gets windy up there!

Little Red Lighthouse
178th Street and the Hudson River
In 1942, children's author Hildegarde H. Swift turned the spotlight on the defunct Little Red Lighthouse and helped save it from destruction with her book The Little Red Lighthouse and the Great Gray Bridge. Today, many families make pilgrimages to this kid lit icon that sits in the shadow of the George Washington Bridge in Fort Washington Park, which is currently undergoing a nice renaissance with the refurbishment of fields, courts and green spaces.

Officially named Jeffrey's Hook Lighthouse, the landmark was originally moved here from New Jersey in 1921 and is the only lighthouse left in Manhattan. While you can enjoy the lighthouse from the outside anytime, tours of the interior are held on the second Saturday of the month from June to October, and during the annual Little Red Lighthouse Festival every fall, which includes hayrides, live music and a reading of the eponymous book.

Getting here can be a little tricky. Since our family lives just south of the GWB, our preferred route is via the paved Manhattan Waterfront Greenway, which runs along the Hudson River. After enjoying Fort Washington Park, we usually head to 181st Street, where you'll find the subway, shops like Moscow on the Hudson, which sells all things Russian, and great restaurants. To get to the Little Red Lighthouse on foot, walk west on 181st Street, cross the footbridge and take a left down the path under the overpass. Cross over the railroad tracks and follow the path to the left and you'll find the lighthouse. On your way back, you'll realize how high Washington Heights really is: You gain 132 feet in elevation walking from the river's edge to the crest of 181st Street.


Read all of our posts about things to do with kids in Washington Heights and Inwood.

About the authors: Cheryl and William de Jong-Lambert live with their two children in New York City. Cheryl is a writer at the Mount Sinai Medical Center. William is an associate professor of history at Bronx Community College, City University of New York.
Places featured in this article:
---
Dyckman Farmhouse
---
Jeffrey's Hook Lighthouse
---
George Washington Bridge