Enriching Free Classes for Kids in Orlando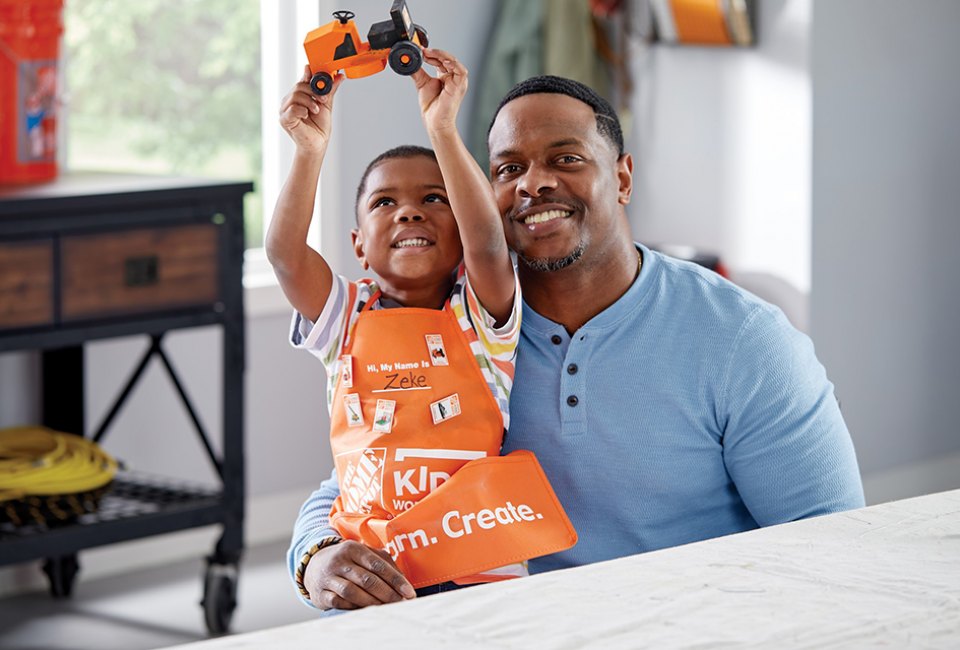 1/7/22
- By
Charlotte B
We all know that raising kids can get expensive —between summer camps, birthday parties, childcare, and more, it all adds up quickly! Many families may not have the funds available for extracurricular activities. To help ease the financial burden and ramp up the fun, we've rounded up a list of FREE classes for kids in the Orlando area.
Be sure to bookmark our activity calendar and filter for FREE events and activities happening all around town. To get more free fun at home and in your town delivered to your inbox sign up for our newsletters and discover all the free events and activities near you in our Orlando Free Things To Do With Kids Guide.
Be sure to check with the venue for its COVID guidelines and requirements before heading out to any event. Some programs are getting canceled or postponed at the last minute due to the latest COVID surge.

The Home Depot offers free project kits to complete at home. Photo courtesy The Home Depot
Orlando Stores & Museums with Free Classes
The Home Depot offers free, interactive workshops, including monthly kids workshops. Due to COVID, workshops are not taking place in person, but instead, free kits can be picked up in stores on the first Saturday of each month between 9am-12pm (or while supplies last).
On the second Saturday of each month, visit a local JCPenney location for a fun craft activity and more.
Participating Lowe's Home Improvement stores offer DIY workshops, including monthly Build & Grow workshops for kids. Due to COVID, guests can pick up kits in store to bring home and create. Build & Grow kits are recommended for ages 4 and up.
Visit a participating Michael's store for fun, free classes for kids, including painting, crafting, demos, and more.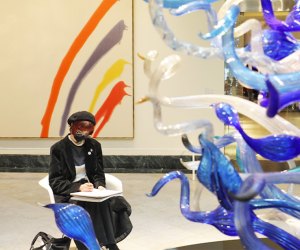 Orlando Museum of Art offers free sketching in the galleries (with paid admission) for interested artists. Photo courtesy Orlando Museum of Art
Artists of all ages can visit the Orlando Museum of Art on select Saturdays for free sketching in the galleries (with admission). Drawing and sketching materials will be provided.
Rollins Museum of Art offers a Studio Saturdays program for families (taking place virtually for now due to COVID). Educators lead participants in fun art-making experiences inspired by works in the museum's collection.
City and County Services with Free Classes
This neighborhood center offers several programs for the community, including some free programs such as Young Blacks In Action (a band and dance troupe) and "Lanes" (a mentorship program for middle-school aged girls). Other low-cost programs are offered as well.
The Maitland Library offers Fresh for Kids free cooking classes, where kids will be shown how to make a recipe (due to COVID, cooking classes are virtual). Other programs include story times, book clubs, and more.
Located at the Orlando Public Library, The Melrose Center offers free technology classes and resources for all ages, including game design, a simulation lab, video production, and more. Participants must have an Orange County library card in order to register for classes and workshops.
Kids ages 9-14 are introduced to the world of business and entrepreneurship in this free program with eight sessions lasting one hour each. Registration is required and participants must reside in Orange County.
Get the kids learning in the kitchen with free Cuisine Corner classes. Students can learn the basics of creating delicious foods that are healthy, too. Registration is required and classes take place over Zoom.
WhizKids is a free tech club for ages 6-12. Kids can take classes on subjects such as animation, game design, PowerPoint, coding, and more.
STEAMworks, Bedtime Math, and Learn 2 Read are some of the free programs offered through the Osceola County Library System. The Hart Memorial Branch also has a Tech Central space featuring 3D printing, robotics for kids, and more.
The Winter Park Community Center provides programs for local youth, some at no cost, including Saturday Night Basketball for teens 14 and up, as well as Teen Nights for grades 6 through 10. For programs with a fee, scholarships are available for qualifying Winter Park residents.
Digital animation lab, bullet journaling, and improv are just a few of the many free classes offered at the Winter Park Library.
More Orlando Free Classes
Inside Conservation Station, at Disney's Animal Kingdom, kids and adults can attend The Animation Experience. Photo courtesy of Walt Disney World
Although not totally free, this fun class is included with park admission at Disney's Animal Kingdom. Guests can become Disney animators through step-by-step instruction on illustrating a popular Disney character. The class is 25-minutes long, and the featured character varies.
This non-profit organization offers math programs for kids in grades 3 through 12, most of which are free, and those that are not free offer scholarships and waivers for financial hardships. Orlando Math Circle also hosts a free Mathematics Festival in February.
Pre-K through third grade students, who reside in Orange County, can take part in this free program that helps early readers with reading comprehension, vocabulary, and fostering a love of reading.
Every second Sunday of the month, Russian Ballet offers free ballet classes for ages 3-7 through its Project Relevé program. In this class, dancers learn the fundamentals of ballet, and finish the class by singing and dancing to Disney favorites. Participants must register in advance and follow the dress code.