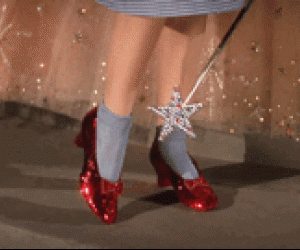 Weekend Events for Kids on Long Island, January 29-31: Theater, Wildlife, and more
Feel like sticking around the (Long) Island this weekend and checking out some culture? We've got good news for you! There are tons of great activities going on, from museum events, to multicultural celebrations, to theater productions for our pint sized family members. And, who says culture means high-brow? The event we're looking most forward to in our household is the Monster Truck Show. Check out our picks for great events this weekend:
Monster Truck Show
Friday and Saturday @ 7:30pm, Sunday@ 2:30pm
Nassau Coliseum
1255 Hempstead Tpke, Uniondale
www.nassaucoliseum.com
Here's the excuse you need to take your kids out and let them be as loud as they want. Inside the Coliseum, most people are wearing ear plugs (in fact, you should bring some as the loud noise can be startling) from the roaring sounds of these monster trucks. But, noise or not, the action packed show is totally fun and captivating, especially if you're little one plays with the trucks at home. Tickets are $15-$20.
The Wonderful Wizard of Oz Exhibit
Opens Friday, January 29 (and runs through May)
Long Island Children's Museum
11 Davis Avenue, Garden City
www.LICM.org
The traveling tour of this NEW children's exhibit stops FIRST on Long Island. That's right-you could be among the first to check it out-with a reconstructed "Dorothy's house" a crawl through cave to test your courage, and a "tornado" of other cool activities, this sounds like a blast. So lace up those ruby slippers and head to Garden City. The exhibit, is free with admission, members are free.
Jungle Jack Hanna
Saturday, 3pm
Tilles Center, C. W. Post Campus, Long Island University
Rt 25A, Old Westbury
www.tillescenter.org
You've probably seen him on the late shows showing off his animal tricks, but this is your chance to share the experience of Jack Hanna with your kids! With live animals on stage, Jack Hanna will educate kids on geography, history, and the care of wild animals. He uses an extra large tv screen to give you a feeling of being there live. Tickets are still available, costing $20-$50.
Tree Tales-Cuentos Del Arbos
Sunday, 1pm and 3pm
Nassau Community College, College Center Building
1 Education Drive, Garden City
www.ncc.edu
For a multicultural experience, this stage performance is the place to be. With live musical folk tales and music, and only $1.50, you can enjoy Latin entertainment (salsa baby!) and stories read for a bilingual audience (don't worry, an English version is included, in other words). Visit their website for more information.
Cinderella
Saturday, 11am
The Showplace in Bellmore, Plaza Theatrical Productions
222 Pettit Avenue, Bellmore
www.plazatheatrical.com
Plaza Theatrical is a great little theater company that puts on life size productions your little ones will love. On a much smaller stage, but with all the colorful costumes, and with music and script that is understandable and fun for kids, the company also offers meet and greet sessions after every production. I love that-and my kids have always loved getting a chance to meet the performers as well up close and personal. Tickets are just $10, and the show is the perfect length as well.
Happy Weekend!